Net neutrality is at the core of what we love about the internet. Put simply, it allows any individual or business equal access to online services. The rest of the world recognizes this. As Federal Communications Commission (FCC) Chairman Pai is proposing to roll back net neutrality rules, India recently recommended a strengthened net neutrality framework. More than two years ago, the European Parliament passed net neutrality regulations that are binding on all 28 European Union countries. And at this point, more than 80% of the Latin American population is covered by some form of net neutrality regulations.
The idea of net neutrality may be intuitively simple, but the regulations that codify it are complex. One point of comparison is the position countries take on "zero rating," a phrase used to describe telecom service plans that offer discounted or free access to a select group of apps or services.
In fact, this image from the website of MEO, a Portuguese telecom provider that uses zero rating, recently went viral because it represents the dystopia of what a fragmented internet might look like.
In Portugal, with no net neutrality, internet providers are starting to split the net into packages. pic.twitter.com/TlLYGezmv6

— Ro Khanna (@RoKhanna) October 27, 2017
Chairman Pai dismissed the concerns saying that MEO's plan is fine for consumers. He is wrong.
On closer scrutiny, it appears MEO's service includes add-on bundles to regular data plans that give subscribers additional data that can be used to access a pre-selected group of apps. What this picture doesn't reveal is that MEO also throws in free access to the apps that they themselves own!
Should internet service providers get to decide which apps consumers can access for free and which apps incur real data costs? Should MEO be allowed to distort the market in favor of its own apps by offering them for free? More fundamentally, is it not unfair for consumers to pay separate fees for using email, for using social media, for watching video, and for surfing the web?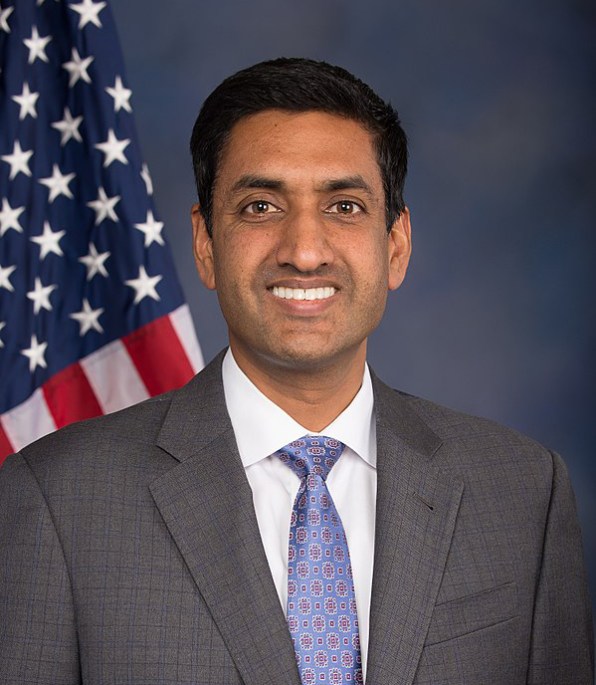 Another key question is why is the MEO plan not illegal under the EU net neutrality framework? Part of the problem may be that both the EU and the U.S. currently take a similar position on zero rating–leaving enforcement to a case-by-case approach. In stark contrast, both EU and U.S. use bright line rules against more obvious network neutrality breaches like blocking or throttling web traffic, or offering paid prioritization of data.
Shockingly, Portuguese regulators failed to initiate even a single inquiry into MEO's plan. This is despite European guidelines that go so far as to warn that zero rating of particular apps creates economic incentives to use those apps, at the expense of other apps that might be just as good or better.
Under Chairman Wheeler's FCC and 2015 order, we could count on the telecom regulators to take a close look at any zero rating plans. Indeed, in the last days of Wheeler's term as chairman, the FCC released a report concluding that AT&T's "Sponsored Data" program, and Verizon's "FreeBee Data 360" likely violated net neutrality rules. Undoubtedly, Wheeler's FCC would have prohibited a plan like Portugal's MEO.
In stark contrast to Portugal's MEO example, India, which is now a hotbed for innovation, took the bolder step of making all zero rating plans illegal. In 2016, the Telecom Regulatory Authority of India (TRAI) issued a bright line rule banning any differential pricing of data based on content. TRAI was clear in its reasoning that if zero rating is allowed, "large, well-established content providers and service providers or those that have the benefit of large networks will find themselves in a much stronger bargaining position as compared to new or smaller businesses," the agency explained. "This may create significant entry barriers and thus harm competition and innovation."
If the experience globally teaches us anything it's that we needed a stronger net neutrality framework in the U.S. We should be building on Wheeler's 2015 Order to strengthen net neutrality by, at the very least, having a default presumption against zero rating so American consumers don't have to pay extra to use the applications of their choice.
Many feared when Chairman Pai took over that net neutrality would die a death of a thousand cuts through a lack of enforcement. Instead he's trying to scrap the rules altogether. At a time when the vast majority of the world seeks to make the internet freer for citizens, Chairman Pai is most concerned with the revenue of big ISPs like Verizon and Comcast.
This is a sad chapter, however fleeting, for the nation that invented the internet.
---
Ro Khanna is currently the Democratic Representative for California's 17th Congressional District. He also served as  Deputy Assistant Secretary in the Commerce Department under President Barack Obama from 2009 to 2012.