This is a story about communications. But in order to fully understand why that matters, we need to begin with a very different business: Cadillac.
When you think of the word "subscription," you probably don't think of Cadillac. And yet in 2017, faced with a consumer with changing tastes, Cadillac realized that fewer drivers were buying a car just to roll it out and wash it prominently each week. The new generation of drivers wanted convenience, and variety. For $1,800 a month, "BOOK by Cadillac" lets subscribers swap out one Cadillac model for another.
Headed to the mountains? Register for a swap by 3 p.m. on Friday, and on Saturday you're cruising into the hills in an Escalade, a "white-glove concierge service" having dropped off your chosen car wherever you like. BOOK by Cadillac, which launched in New York in 2017, has since expanded to Los Angeles and Dallas.
What does it mean when a storied automotive brand launches a subscription service? What does it say about businesses of the future? The competition isn't necessarily to sell stuff. The competition is to sell experiences.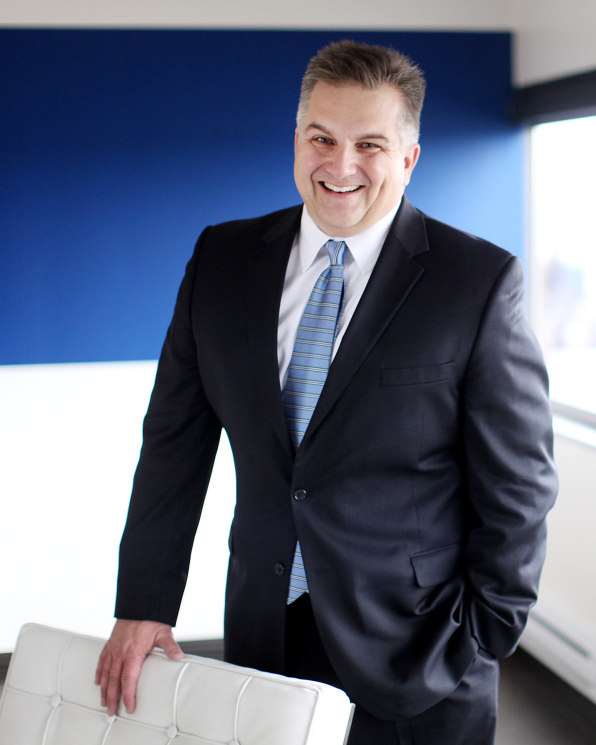 "We've moved from a transactional to what I often refer to as a more subscription or experientially-based economy," says Wes Durow, chief marketing officer at the business communications firm Mitel. Durow has tracked these trends closely as part of the company's quest to help clients compete in a rapidly transforming marketplace.
In just about every sector, consumers increasingly expect that "white-glove concierge service." They want reduced hassle, seamlessness, automated processes, and high-value (but low-frequency) human interactions.
Yes, it's a tall order. So how do you compete? Let's look at three very different businesses where Mitel helps clients deliver wow experiences that create loyal customers.
At The Airport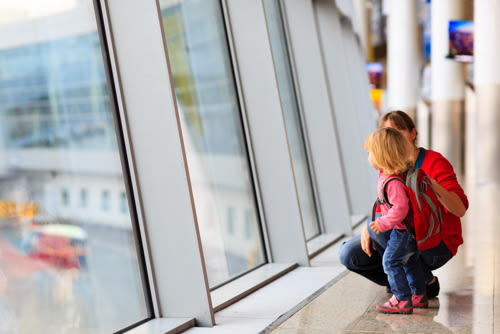 Imagine a very specific chain of events: You're at an airport–not a particularly well-managed one–with your 4-year-old daughter. And for just a moment–it happens to the best of us–your child slips away from you. She runs over to a defibrillator machine on the wall (she's curious!) and pulls it off, triggering an alarm. You rush to put the machine back on the wall, but it's too late: Four EMTs are barreling your way. Your child starts to cry.
And meanwhile, in a worst-case scenario, what if there's a real medical emergency in another terminal that those EMTs are now diverted from? "Those first responders may need to be on the other side of the terminal," says Durow. So, not to put too fine a point on it, or to minimize your suffering, but not only is your child crying–maybe someone else is injured. Now try to enjoy your vacation.
Fundamentally, this was a communications problem: and it's one Mitel helps airport clients solve. One of the company's solutions uses a combination of sensors, audio link, and "skills-based routing" to help an airport's EMT dispatcher quickly discern real emergencies from false ones. Those EMTs stay where they're supposed to, and you and your daughter board your flight, trauma-free.
At The Stadium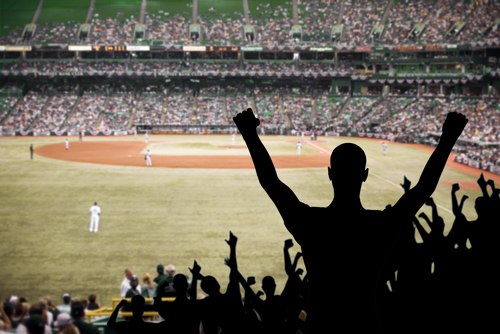 It's a problem too many sports fans have experienced: the stale hot dog. No matter how attuned to the customer experience a sports stadium might profess to be, sometimes a wiener just goes bad. The poor fan doubled over the toilet later that night will probably just go with ESPN and takeout food next time.
Believe it or not, this is also a communications problem. In 2018, there's simply no excuse for a rotten arena hot dog, because we're entering an age where industrial refrigerators should be smart enough to indicate when someone has accidentally turned a dial, lowering the refrigerator's temperature by 10 degrees during the three days the home team is away.
With Mitel's sensor-based and communications technology, that's just what happens. A kitchen staffer doesn't stumble onto that perilously warm fridge after it's too late. Mitel's connected sensors and software send the information that's needed, when it's needed, to the right staffer who can turn that dial back down before disaster strikes. The upshot? A happier, healthier sports fan—and a possible repeat customer.
At The Hotel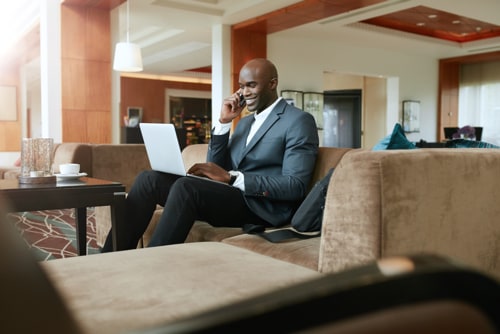 "Traveling's tough, whether it's for leisure or business," says Mitel's Durow. "You want to feel like the hotel staff knows who you are, like you're pampered and cared for."
Enter Mitel's "connected guest products." As Durow describes it, "The hotel knows when you've landed, when you're en route, and when you arrive. It knows exactly what you like." If you're a creature of habit, the hotel might know exactly when you like that grilled ham-and-tomato sandwich. With the right technologies in place, the hotel can even know to deliver that sandwich wherever you happen to be at 12 p.m., whether it's the business center or the pool.
"When things go exceptionally right for guests, they tell others," says Durow. He riffs, only half-imagined, from the perspective of a truly satisfied guest: "'They know I like the room exactly at 72 degrees, they know I like sparkling, not regular, water, and it doesn't matter if I'm staying in Saint Louis or Saint Lucia.'"
It's enough to turn Durow philosophical about the nature of such experiences: "The gossamer thread in all this is the notion of tying machines back to people, so that people can interact with the best information, in the places that matter most—and you automate everything else you can."
---
This story was created for and commissioned by Mitel.