This past October, the cofounders of lifestyle site Well+Good took the stage at the Global Wellness Summit to address hundreds of industry insiders eager to learn about millennial habits. Alexia Brue and Melisse Gelula's keynote presentation promised findings on what the under-35 set want during vacations, experiential excursions, and self-care indulgences. Eager spa founders and hotel executives whipped out notebooks and hit "record" on their iPhones.
But the smiles and excitement quickly faded just a minute into the founders' talk. This was no guide to avocado toast. Instead, attendees were treated to a state of the union, which more or less warned: Young consumers don't want the respected spa resort stalwarts of yore, they want to go wherever their prized fitness instructors go. The glory days of Canyon Ranch and Rancho La Puerta are quickly giving way to one-off retreats starring social media "fit-fluencers" and wellness gurus. The tide, the founders said, is shifting.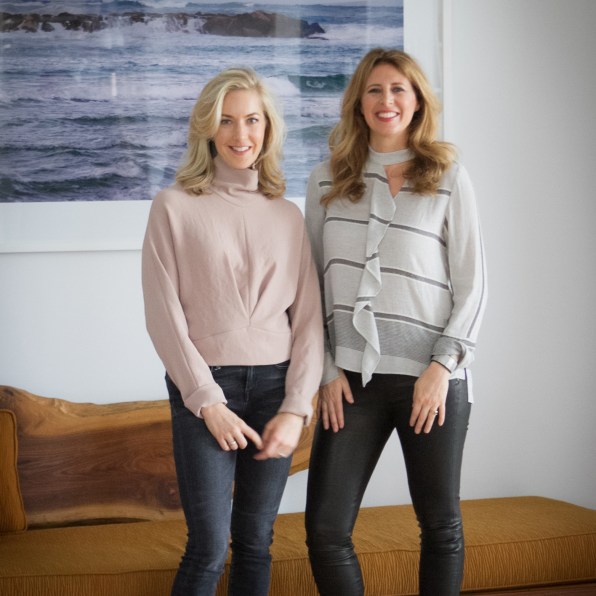 The unease was palpable, if not pity-inducing. I saw more than one industry rep shift in her seat and eye her neighbors as the speakers shared the findings of their survey of nearly 5,000 readers: 40% of respondents reported they'd rather go on a fitness retreat with their favorite instructor than attend a five-star resort like the esteemed Miraval in Arizona. (The findings were on par with a recent study conducted by SpaFinder). Meanwhile, 91% of respondents admitted they had never been to such such a high-end resort. More than half of these readers, mind you, go on several vacations a year.
"Starting in the late 1990s through the early aughts, the iconic spa has not been a part of the cultural currency," said Brue, noting how the internet has replaced travel magazine spreads, where institutions like spas once reigned. "These brands haven't been part of the social media conversation."
Well+Good, which boasts 8 million monthly unique visitors to its site, 1.2 million followers on social media,  and 800,000 email subscribers, knows what young, affluent women want. The site has covered the travel sector since its launch in 2010. It is therefore no surprise that the company has just announced Retreats, i.e., the exact kind of travel they touted to the industry earlier this fall. Starting in March 2018, Well+Good will host four trips a year, each in different locations, that pair high-end resorts with household name "fitness headliners."
Retreats will specifically focus on a specific modality, be it yoga or boxing or HIIT, rounded out with outdoor activities, like hiking, paddleboarding, and horseback riding–as well as wellness experiences like Reiki workshops and cooking demos.
"Part of what our readers were looking for from us was really what we do across the site: we vet things, we're curatorial about it," says Gelula. "We are wellness experts. We can make a good call on whether an experience is noteworthy."
Before they founded Well+Good, Brue and Gelula reviewed spas and hotels for various publications. The duo mined that extensive knowledge for Well+Good's travel section–it's one of the site's most heavily trafficked categories–and pop-up experiences that they regularly host in top-tier cities. Those pop-ups include fitness studio takeovers, lecture series, and culinary events–as a chia-infused dinner. Experience, one could say, was built into Well+Good from day one.
"We've always felt that there's something a little bit ironic about covering wellness in a digital way," says Gelula, who believes that physical interaction is key in the wellness travel space. "If we weren't doing all of these events, we would be starving for the connection. I think other women feel that way too–we like being around like-minded wellness-loving people."
"We're also really passionate about what happens to people when they travel, when they're away from their everyday life … people can really get switched on to new things or dig deeper into wellness practice," explains Brue. "We felt the time was right–the wellness travel economy is white-hot at the moment."
Indeed, as burned-out millennials look to vacations to reset their health habits, wellness travel has swelled into a $563 billion global industry. The booming sector, defined as vacationing while enhancing one's physical, mental, or spiritual well-being, grew 14% in the last two years, nearly double that of overall tourism, reports the Global Wellness Institute. More than 690 million wellness-focused trips, ranging from bootcamps to meditation retreats, were taken in the last year.
"[Americans] are constantly stressed," Beth McGroarty, research director at the Global Wellness Institute, previously told Fast Company. "It's pushing people to want vacations that are restorative and actually make them feel better."
That, coupled with the fact that wellness is now a marker of luxury, makes wellness travel a prime business opportunity for Well+Good. Their readers, as Brue attests, readily spend several hundred dollars on a Vitamix and own a wardrobe full of pricey Lululemon leggings. They're not skimping when it comes to time off:  63% of readers said they would spend as much as $500 per day on a wellness retreat.
Well+Good is certainly not the first brand to market fitness travel; Wanderlust, Yoga For Bad People, and Yogascapes are just a few of the dozens of outfitters that offer such experiences. What separates Well+Good Retreats, however, is its commitment to non-yoga fitness (often overlooked) and its content platform arm, which has established it as a trusted source for health and fitness trends. While Goop might seem a little too experimental or woo-woo at times, and big news publishers like NBC News' Better too sterile, Well+Good hits a sweet spot as an informative wellness travel site with a personal touch. Its writers try out new trends in an often humorous, humanizing tone, while asking doctors to weigh in on health claims.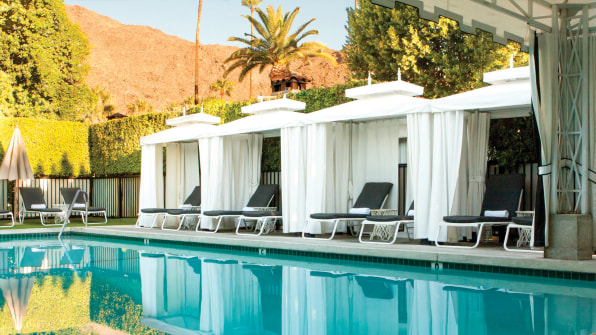 To start, Well+Good Retreats will differentiate themselves by limiting attendees to 50. "We want to create intimate, immersive experiences," explains Gelula. "Ours be will be smaller." This starkly differs from the growingly popular fitness festivals, which often attract hundreds or thousands of attendees.
It will also take over indie, scenic hotels so as to limit awkward encounters with random vacationers–and more importantly, exert full control over the grounds and the menu. (A whopping 99% of readers reported food as a top priority during wellness vacations.) In an effort to appeal to a broader spectrum of income levels, retreats locations will vary, with some more luxe than others. Prices start at $500 per day and will go up to $750-$1,000, depending on the location. Packages will include food, beverage, accommodations, and all daily activities.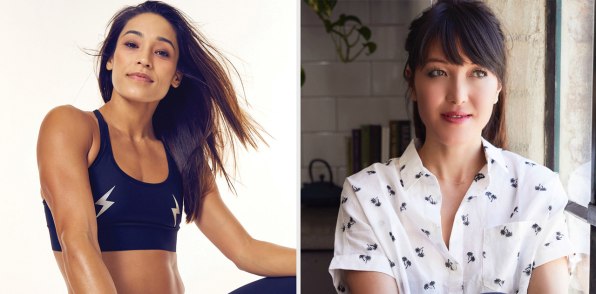 The inaugural retreat will be held at the Avalon in Palm Springs with celebrity SoulCycle instructor Charlee Atkins and wellness chef Candice Kumai, whom Elle magazine hailed as "The Golden Girl of the Wellness World." Kumai is known for her dedication to "clean eating," with recipes like vegan matcha tea chocolate chip cookies, and plans on teaching a few cooking lessons. A significant portion of the Well+Good staff, including the founders, will also be present in order to report on activities for readers of the website.
The cofounders plan to attend every retreat, even as they discuss potentially growing the number per year or expanding internationally. Can they actually handle going on 10 vacations a year while running a multi-platform content site?
"It will be a pleasure to handle that," laughs Brue, still a spa-reviewer at heart. "It roots us. I look forward to doing that work, especially from Palm Springs."