Next month's CES gadgetfest in Las Vegas will feature six, count 'em, six keynote speakers—and people have noticed that there's nary a woman among them. The response of the conference's organizer, the Consumer Technology Association—only CEOs of big tech companies get to keynote, and the lack of big tech companies currently run by females is a regrettable fact of life—is, I'm sure, an honest explanation. Especially since Marissa Mayer and Carly Fiorina, among others, have keynoted at past shows.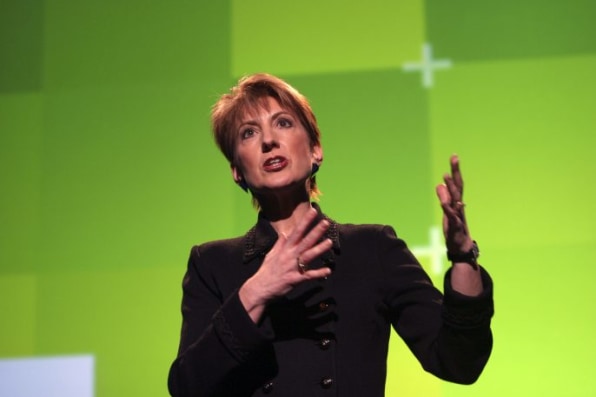 But the major-CEOs-only rule doesn't just explain why no women are on the list for 2018's CES keynotes. It's also why the conference's keynotes have long skewed toward anodyne hoopla rather than high-protein insight about the industry or even product announcements that anyone was likely to remember. That's been true at least back to the days when Bill Gates got to give the keynotes-of-keynotes, followed by other executives from other companies giving speeches that garnered little attention. (Fiorina's 2004 keynote, at which she unveiled the HP iPod, was one of the few that rose above the normal torrent of CES news.)
This is why the absence of women speakers among the 2018 keynote lineup, though regrettable and worthy of discussion, doesn't strike me as a catastrophe: The guys who will speak in Vegas in January are unlikely to make news or have meaningful impact on the industry. But when the CTA begins lining up keynoters for 2019, I hope it drops the CEO requirement and just seeks out interesting speakers, period. Doing so wouldn't just increase the pool of female candidates above, well, zero—it could make CES keynotes matter in a way they rarely have.