A few years ago, Saginaw, Michigan, was deemed the most dangerous city in America for women to live, according to FBI data. The former manufacturing outpost suffers from widespread unemployment and poverty. In 2012, it had the massive levels of violent crime and the highest number of rapes per capita in the country.
Statistically, at least, things appear to have improved: Violent crime is down just over 40% since 2012, with the city seeing a 17% decrease in reported rapes last year. But young women on the ground still see things differently. Many have a desire to leave, they feel trapped and hopeless. Many have had friends and family members hurt by gun violence or put in prison, so they purposely isolate, staying at home instead of making friends and socializing like most girls their age. Many still see becoming a young mother as a step up, even though in many cases they end up being a single young mother, which plays into the city's repeating cycle of poverty. The birth rate among teenagers is the U.S. is declining, but in Saginaw it's still more than double the national average.
For groups working to create change in Saginaw, the difference between what appear to be positive social metrics and the more bleak reality is a problem, especially because they're often relying just on the statistics. And one reason for that gap is because many nonprofits with limited resources have trouble learning women's opinions.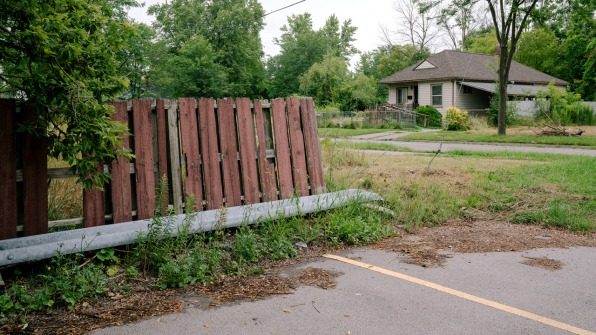 Surveys and interviews have always been expensive and generally have a big blindspot. In many places, men prefer to speak for their household, and often won't let women talk privately, which leads to biased responses.  In Saginaw, though, that's changed because the community is working with Girl Effect, a London-based charity, running the first U.S. pilot program to allow girls within their own community to survey other girls about unmet needs.
Girl Effect (which was originally affiliated with Nike although the group now operates independently) encourages women in developing countries to make homegrown media and lifestyle brands that push messages of female empowerment. In Rwanda, an effort dubbed Ni Nyampinga has reached over 1 million teenage girls with an associated magazine, radio show, mobile site, clubs, and festivals aimed at female unity and self-confidence, covering topics like sexual health and smart finance. But it's hard to inspire people if you don't know exactly what they're thinking, so four years ago, the group decided to help locals get ahead of their audience in a new way. It developed a program called TEGA–that's short for Technology Enabled Girl Ambassadors–which teaches young women how to use a mobile phone with a customized video app to survey and interview their peers.
"Adolescent girls can be the hardest to reach demographic in the world," says Laura Scanlon, the director of Girl Effect's TEGA initiative. "This is borne out of the insight that an adolescent girl is far more likely to speak and open up to a girl just like her, who comes from her community and understands what it's like to grow up facing the challenges that she's facing."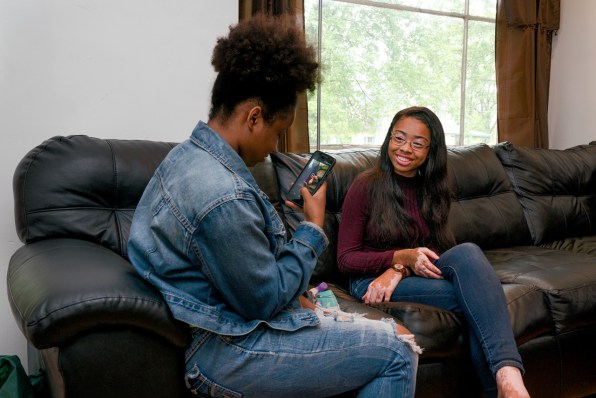 The plan has worked well in the developing world. Girl Effect has started TEGA networks in Nigeria, Rwanda, India, and Malawi, and has another about to go live in Bangladesh. The group shares data with United Kingdom's Department for International Development, Mercy Corps, and the Gates Foundation, the sort of funders and nonprofits that can use honest female insight about how their massive anti-poverty efforts are working. In Nigeria, for instance, one takeaway was the realization that some communities are essentially polygamous: there may be a one man within a household, but several adult women with their children living there. In response, Oxfam has readjusted how food relief is distributed, to ensure families that weren't being counted get included.
More than 213 million adolescent girls around the world are suffering from poverty, which puts them at risk for more violence, sexual abuse, quitting school, and early pregnancy. But that includes lots of places in the developing world, which is part of why Girl Effect wanted to test its methods in Saginaw.
In early 2017, Girl Effect coordinated with a nonprofit called Youth M.O.V.E., which encourages young people to advocate for social change, to recruit 16 young women as TEGA ambassadors. That group also had deep community contacts, which allowed it to connect with and gain consent from more kids who agreed to be interviewed.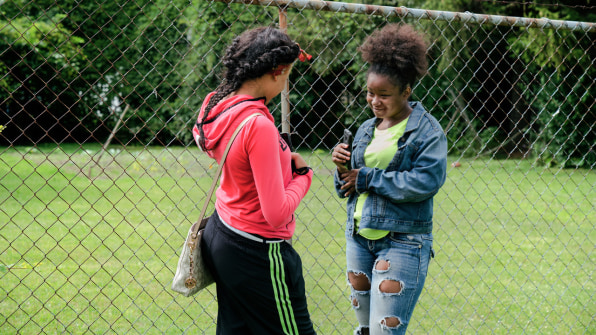 Girl Effect's training program and subsequent field practices adhere to the accepted scientific principles of human-centered research, according to Lean Research, a group that's run through Tufts and MIT. Its ambassadors learned how to ask probing questions followed by deeper prompts to gain more specific information, and collect concrete data on various formulaic questions that could be answered via yes/no, multiple choice, pick-one only, or ranked on a sliding scale.
One main criteria, says Scanlon, was to find people with what she calls the "TEGA Spark": a sense of warmth and confidence making them both approachable and bold enough to have frank conversations about sensitive topics. Each ambassador was paid for their time (Scanlon won't specify how much), and the job also came with money management classes. More importantly, the whole experience works as job training: Participants earn a Market Research Society-certified qualification in digital qualitative and quantitative interview skills, which should allow them to work for other research groups.
Girl Effect's app allows the group to customize each interview script based on what it's trying to measure. Once an interview is completed, the app uploads it to the cloud for storage, and deletes everything from the device, so no one can share the clips elsewhere. (Earlier versions of the app allowed responses to be coded with emoji as an approximation of the general vibe, but that was abandoned as too subjective.)
The Saginaw team ultimately conducted 350 interviews that resulted in 6,000 video and audio clips from kids, mostly girls, but also some boys. Because so little was known about girls in Saginaw, Scanlon says that many questions were basic and open-ended: What are the challenges you are facing? What are your hopes and dreams? Where do you hope to be in five year's time?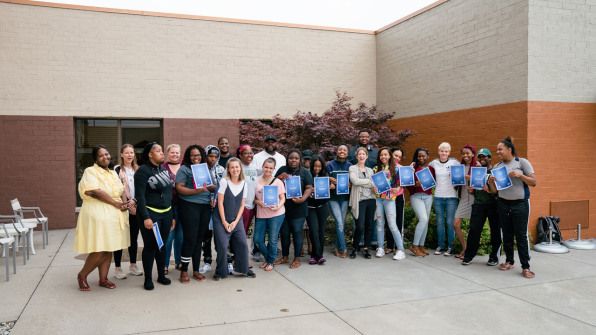 The most common theme, shared by every single person, was a feeling being "stuck," she says. "Most respondents expressed the desire to leave, but interestingly and sadly, they weren't sure how they were going to make it out." When asked to describe Saginaw, the top three words were "boring, hard, and dangerous."
"The fear of violence is still very much a prevalent theme that we heard from our respondents," she adds. Worse, many of the girls who want to avoid that spend time at home on social media, which in this case reflects a "bright, sparkly, Instagram-filtered Kardashian world" that serves as a "constant depressing reminder" of their situation. Nearly everyone also thought the city's educational system should be improved.
Girl Effect released a formal report about their findings in November. Renee Johnston, CEO and president of the Saginaw Community Foundation, considers those results a valuable roadmap for what to fix. But it's more complicated than that. For instance, a person's disappointment in the educational system may stem from an unwelcoming campus, detached teachers, entrenched board members or administrators with bland thinking, or even from disengaged parents at-home, who can spoil the fun of learning. "To say that the educational system itself is poor, you know, I'm not going to disagree if that's how the respondents feel, but I will say there are multiple factors that lead to that," Johnston says.
Johnston feels the same way about the perception of violence, noting that while the fear girls feel is a very real thing, it can be tricky to solve that. One readily apparent need is a safe space for girls to gather, spend time with friends, and interact with strong female role models. As a grantmaker and strategic advisor for local agencies and nonprofits, SCF has been holding community meetings to discuss new ways to uplift young women, the best of which may roll out early next year. It's also asked the city's TEGA corps to weigh in on what feels worthwhile.
Either way, TEGA has more work to do. SCF has agreed to work with Girl Effect to keep interviewing and monitoring the city's young women in hopes of auditing how well every new community effort is working. "They will help validate if these services are doing what they say they are doing," says Johnston. "That's very powerful."