Pilotly CEO James Norman's early experiences raising capital weren't always smooth, but they were instructive—and memorable. In 2011, as part of an accelerator program, Norman was preparing to present his idea for a streaming-video aggregator to a group of venture capitalists at Google's San Francisco office. After finishing a presentation he'd spent countless hours on, Norman was pulled aside by a high-profile VC who said, "Let me see your deck. All this? Trash. Trash. Trash."
The VC wasn't out to crush Norman's dream, but he knew how things worked in Silicon Valley. The presentation was too heavy on text, too light on imagery. After shaking off the initial sting, Norman realized the critique was right. "When you're pitching the biggest place where people do this [Silicon Valley], it's about storytelling," Norman says. "I need to make this as simple as possible and make this as great of an opportunity as possible. I need to wow you."
Norman has faced many such challenges over the course of his career, which began when he launched an automotive e-commerce company at the age of 16. Each has presented an opportunity to learn and grow.
Money Troubles
Pilotly helps content creators and advertisers gain insights about their video products. For decades, companies relied on focus groups to test content, but as they started targeting more niche audiences, their research methods couldn't keep up. "If you put 20 people in a room in one city, it can't be representative of the U.S.," says Norman. "You might not even be able to find 20 people in that city that fit the target and viewer attributes that you want to watch that show. You need a new tool for that."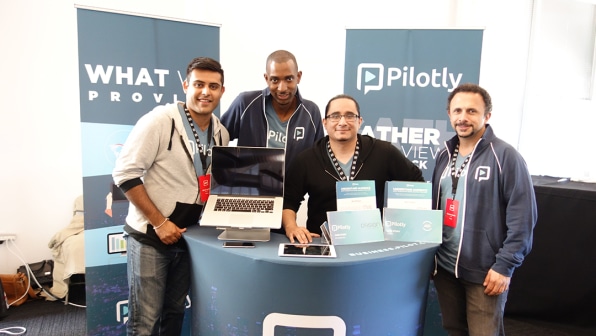 Pilotly connects video creators with specially designed audiences who can provide more meaningful feedback about how content performs. Instead of convening a single focus group in a single conference room in a single city, Pilotly taps a network of millions of diverse panelists around the country and securely streams content directly to them on any device. Allowing panelists to watch content wherever and whenever they want and at their convenience through Snapchat and Facebook feeds produces more authentic and useful feedback.
Norman never would have launched Pilotly if his previous video startups hadn't run into funding problems. His first such venture was Ubi Video, the streaming-video aggregator that elicited the "trash" critique. Originally, Norman secured funding for Ubi through a friend of a friend in Mexico, who agreed to invest $100,000. "I'm thinking this is the most money I've ever seen in my life. I'm going to build a company," Norman recalls.
---
Related: For more stories of entrepreneurial grit, visit the Encourage Courage hub by Hiscox. 
---
But after launching Ubi Video and hitting the initial benchmarks, he needed more capital to grow the operation. His original investors refused, and the structure of their deal made it prohibitively difficult to bring in new investors. So when Norman received an offer for Ubi's intellectual property, he took it. "'I'm out,'" he recalled thinking. "'I don't care how much money you give me for this. I've proven I can build something and sell it even in the worst conditions possible.'"
As a serial entrepreneur—"I was born this way," he says—Norman was undeterred. In 2013, he devoted himself to a new company, GroupFlix. It would have been the first à la carte TV service, but financing undermined him again. After building the platform, signing up more than 1,000 users in eight days, and securing content contracts with two major studios, Norman needed $1 million. He contacted the investors who'd said they'd back him if he could secure the studio deals. "What I didn't realize was they were patronizing me, thinking I couldn't do it," he says. "And when I did, they disappeared."
When Norman told the studios he couldn't raise the money, he asked what they did with the data generated from the syndication of their shows on services like Amazon and Hulu. Not much, they said. That gave him an idea to build a novel research tool—the tech that became Pilotly.
Today, the startup works with media companies such as NBCUniversal and All Def Digital to help them better understand the potential audiences for their shows. For years, networks have focused their attention almost entirely on audience size. Pilotly showed them how they could go beyond viewership numbers and look at more granular data, such as differences between demographic groups.
Trust The Process
All the setbacks could have made Norman swear off raising money again. They didn't. They made him smarter.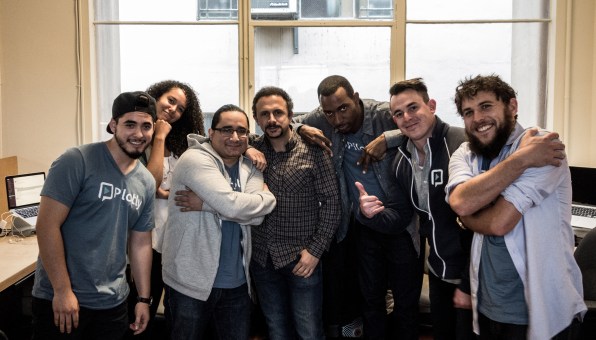 Norman now recognizes that all money is not created equal, and he uses a firm set of criteria to evaluate whether a potential investor is a good fit. "I have my own qualifications for who I am as a person," Norman says. "I look at firms that have invested in a person of color or a woman. I look at firms that have invested in research or media or SaaS. I look at firms that don't just have all men on the staff."
For Norman, who also runs a nonprofit organization that identifies underrepresented talent in tech and brings them to Silicon Valley for mentorship, fundraising is about more than raising the biggest Series A or cashing out with an exit.
"I was put on earth to prove that people like me can do this and then reach back and enable others," says Norman. "When you operate on that level, running out of money doesn't faze you."
"We ran out of money three months ago, and we were like 'Okay, time to reconfigure things.' Now we have a stronger sales process, and we're going to close a seed round because we ramped up our revenue. That wouldn't have happened if we hadn't run out of money. We wouldn't have had those learnings. It's all about the process."
__
This story was created with and commissioned by Hiscox, which specializes in small-business insurance. Its mission is helping the courageous overcome the impossible.