News broke yesterday that the Iowa-based publisher Meredith will buy Time Inc. for $1.84 billion, in a deal backed by the Koch brothers. The deal is expected to close in the first quarter of 2018.
The transaction is raising eyebrows in the media industry, but at least the news seems to be good for Time's stock. This morning, shares of the company skyrocketed nearly 10%, hitting a price it hasn't seen since April. Time Inc. spun off from Time Warner in 2014, but it has struggled as a separate publicly traded entity amid declines in print advertising revenue.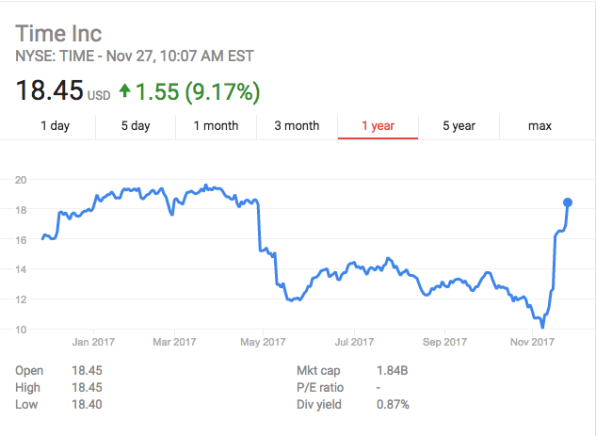 The question remains: What will this acquisition mean for the future of Time Inc. and its stable of magazines–which include Time, People, Fortune, and Sports Illustrated? The answer is especially uncertain with an investment from the conservative billionaire Koch brother's being thrown into the mix. This purchase could very well be the beginning of a new, very different era for the venerated New York publisher.