Below, we've compiled 10 of our favorite longer stories from this year, each of which we think might surprise you in some way. Let this serve as a reprieve, should you need it, from family time and political discussions at the dinner table—or, who knows, perhaps fodder for a lively argument. Happy Thanksgiving, and happy reading!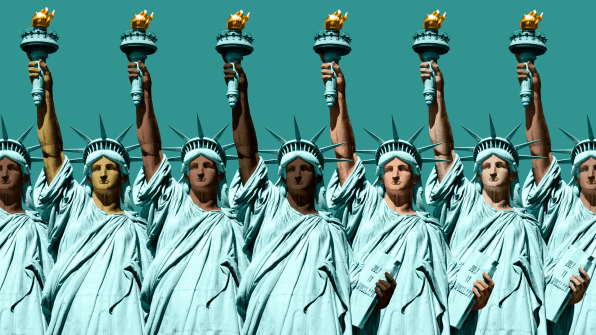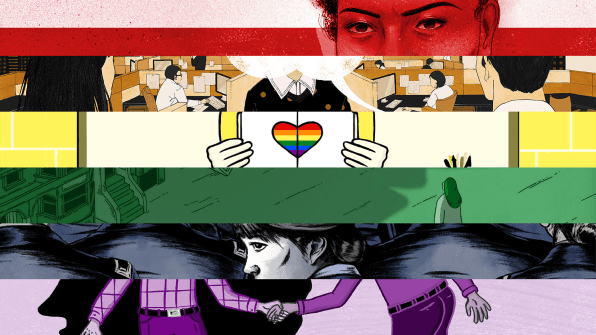 "Everyone was talking about Clinton, Clinton, Clinton," ACLU executive director Anthony Romero told Fast Company. "We had a Clinton plan and we were thinking about the transition, but we had to have a Trump plan because if he was to be elected, the challenges would have been too great to just [address] on the fly." The result was "The Trump Memos," which the ACLU published in July 2016. That kind of planning also allowed the ACLU to halt deportation of people impacted by the infamous "Muslim ban" executive order Trump issued barely a week into his presidency.

That's why choosing to be out at work isn't a decision LGBTQ workers can make lightly. Our Out At Work series explores how LGBTQ people are navigating their workplaces in 2017, at a time when protections against discrimination based on sexual orientation are under attack. We gathered stories from screenwriter and actress Lena Waithe, transgender activist Malaysia Walker, and other LGBTQ employees.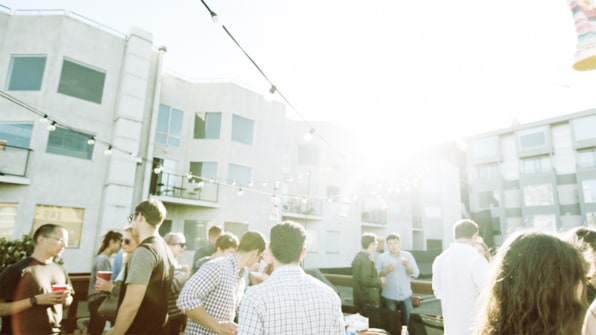 Tilt wanted to be the "Facebook of money" at a time when investors were eager to discover the next Facebook. Instead, Tilt was felled by bro culture, hubris, and a dearth of revenue.
Airbnb scooped up the company in an acqui-hire—or, as Fast Company's Ainsley Harris describes it, a "fire sale"—just two years after a $25 million cash infusion inflated Tilt's valuation to $375 million. On a more positive note, here's how a supposed competitor to Tilt—you guessed it, Venmo—is approaching monetization.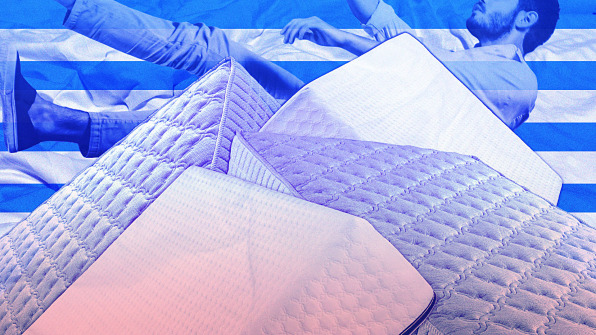 When Fast Company's David Zax probed the underside, if you will, of online mattress reviews, he learned that mattress startup Casper had sued multiple sites over negative reviews. Why would a company reportedly worth over $750 million bother going after a few bloggers?
Well, as Zax found out, mattress bloggers—and indeed a lot of product reviewers who earn commissions on online sales—wield far more power than you might have guessed. "I couldn't know it then," Zax writes early on in this story, "but the outcome of that battle would influence the purchase decisions of many thousands, if not millions, of people seeking a good night's sleep."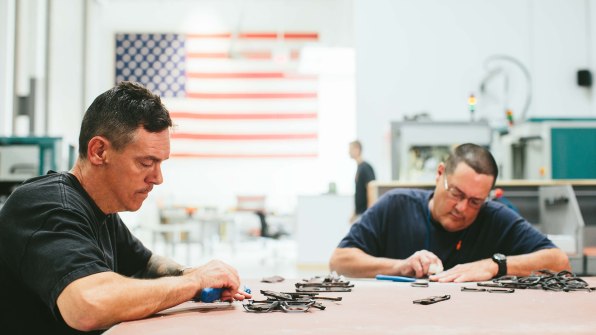 In recent years, startups across industries—be it eco-friendly fashion brand Reformation, furniture company Maiden Home, or hoodie maker American Giant—have opted to manufacture their products in the U.S. to ensure quality and speed. But Fast Company's Liz Segran found that even entrepreneurs who cared about job creation didn't necessarily share the worldview of their president. "Coercing business to manufacture in the U.S. won't necessarily do anything to ensure that they make good products," Scott Shapiro, a cofounder of luxury eyewear brand State Optical, said. "It won't help make factories high-tech or ensure that we're making well-crafted products." (See also: Ivanka Trump's own adventures in Chinese manufacturing.)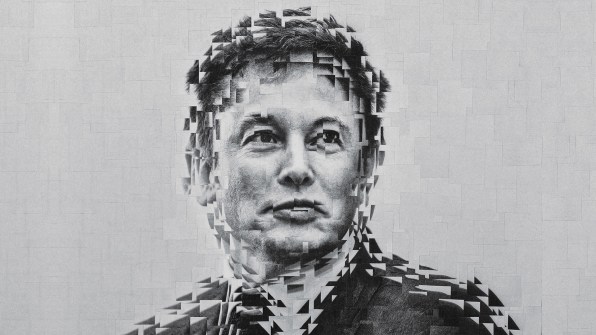 Tesla's acquisition of SolarCity last year was viewed by some as a bailout, and that was all but confirmed by our feature earlier this year. One way Elon Musk sold his investors on the merger was a flashy unveiling of the Solar Roof in October 2016—just weeks after denouncing the first installation as, well, ugly. "Musk asked for more 'stunning' concepts, and pushed the team toward developing a better-looking, glass-tiled version," Fast Company's Austin Carr writes of Musk's reaction to the prototype. You can read more here on how that transformation happened.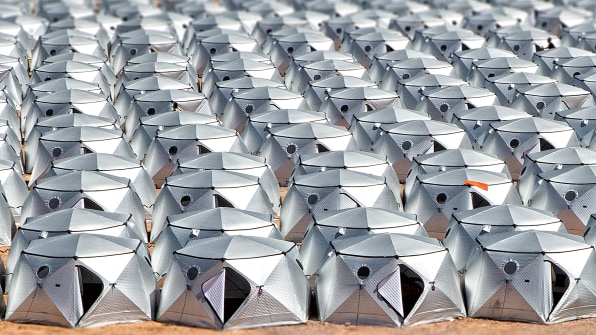 Though its origin story begins at Burning Man, Advanced Shelter Systems Inc. (ASSI) has since expanded to aid in disaster relief. ASSI's flagship product—a sturdy camping shelter called the ShiftPod—offers insulation from poor weather conditions and can be set up in just minutes. Since ASSI has a giveback model and often donates shelters in times of need, the company wanted to find a way to cut back on donation costs. (After all, ASSI is still a for-profit business.) Enter Sheltercoin, ASSI's very own cryptocurrency.
Over the past year, many crypto-entrepreneurs have rushed into so-called initial coin offerings, or ICOs, with the hope of powering social good projects or simply getting rich—despite some huge inherent risks.
That doesn't just mean self-promotion in the vein of Beyonce or Selena Gomez. Instagram can double as a music discovery platform, too. As Fast Company's John Paul Titlow writes: "When Lebron James played a track by up-and-coming rapper Tee Grizzley in the background of one of his Instagram posts, the young hip-hop artist picked up half a million Instagram followers in the span of a month and saw his record sales triple." (The Facebook-owned platform has also become an essential tool for restaurateurs and, it turns out, Russian propagandists.)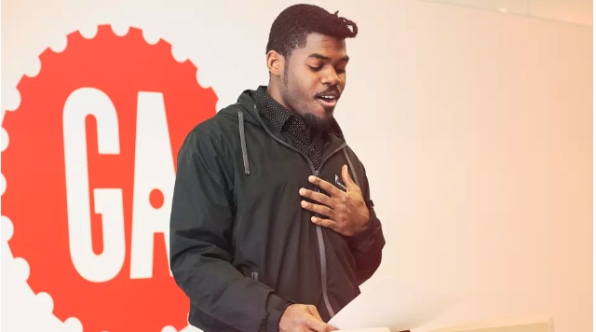 Anthony Pegues went from being a custodian at his old middle school to getting hired as an engineer by e-commerce startup MM.LaFleur. That's all thanks to a 17-week coding bootcamp called Code Bridge, a joint initiative between tech training nonprofit Per Scholas—which offers free IT training to adults with no technical background—and education startup General Assembly. Could programs like this be the key to more diverse workforces in tech? Perhaps. As Fast Company's Ruth Reader notes, Pegues is still an exception. But the likes of Code Bridge help move the needle by training would-be tech workers who might otherwise be overlooked by tech companies.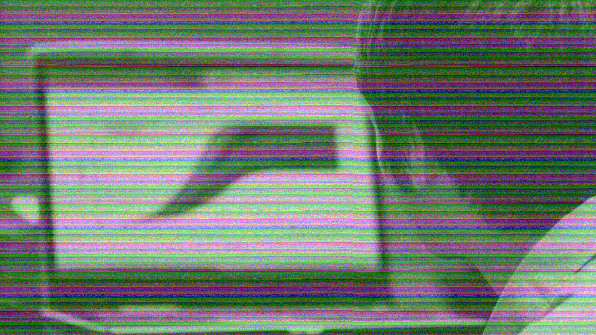 Yes, that Equifax. In fact, Facebook isn't alone in this; tech heavyweights like Amazon, Twitter, and Microsoft also share employees' wage and work information with the credit scoring and data gathering agency, along with Walmart, AT&T, and many others. These companies rely on Equifax to address unemployment claims and as a verification service—say, when a landlord or a lender wants to verify an employee's work history or income. Credit card companies can also turn to the database when they want to collect a debt from someone. Even the U.S. Dept. of Health and Human Services pays millions for this data.
The database—containing information like date of birth, social security number, salary, and more for millions of American workers—is separate from the one implicated in the enormous data breach Equifax announced in September. But like so many databases in the past year, it's also had its own share of security issues.