This story reflects the views of the authors, but not necessarily the editorial position of Fast Company.
---
The Trump administration bills tax reform as a way to spur job creation and restore the middle class. But fiddling with tax rates won't solve the underlying crisis that's been brewing for decades: Our failure to invest in future entrepreneurs–the engines of job creation.
Between 1978 and 2011, the number of new businesses dropped by nearly half, with business deaths ultimately exceeding births for the first time in recent history. Though we've seen some growth in business births since 2011, there is still much room for improvement.
This is a dire problem for a country where net job creation has long been driven by young firms. By one estimate, the decline in business dynamism cost the U.S. 1 million jobs in 2014 alone.
One of the most definitive barriers is limited access to capital, critical for both launching and scaling a new company. The massive racial wealth gap means that many people of color can't draw on personal assets or that of family and friends for seed funding. And data show that, on average, they face higher denial rates, pay higher interest rates, and receive lower amounts on business loans than their white counterparts.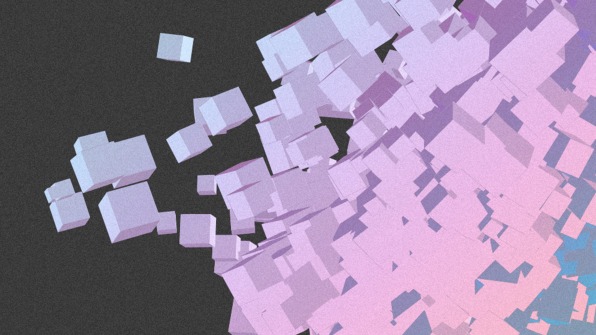 As a result, the rate of entrepreneurship among people of color remains significantly lower than among whites. One report concluded that if the number of businesses owned by a person of color mirrored their distribution in the labor force generally, those businesses would add about 9 million more jobs. What's more, Black-, Hispanic- and Asian-owned businesses that are successfully launched are starting and staying smaller, meaning they are still underrepresented among major job-creators. In terms of revenue, the average size of white-owned businesses is nearly double that of Black-, Hispanic- and Asian-owned businesses at the same age.
Tomorrow's blue-chip business-builders are out there, and Gallup analytics show that entrepreneurial characteristics and qualities don't discriminate by race. Today, we leave it to chance that these people will encounter the perfect mix of resources, learning experiences, and mentorship to develop into tomorrow's successful entrepreneurs. Instead, we should strive to make this process as systematic and intentional as identifying any other innate talent. Then, we need to work to get much-needed capital into their hands, plugging holes in the "friends and family gap" with new and targeted venture funds, loan funds or other investment vehicles that can reach would-be entrepreneurs underserved by traditional markets.
We have made some progress. Local loan funds, like the BuildNOLA Mobilization Fund in New Orleans–an organization that Living Cities helped capitalize with loan dollars, are getting much-needed working capital to entrepreneurs of color to speed their business growth.
Similarly, investors such as Kesha Cash, founder of the Impact America Fund, are opening up venture capital to these entrepreneurs while providing investors with competitive returns. In addition to capitalizing local funds and investing in a new generation of entrepreneurs, we urge more investors to recognize the role they play in perpetuating disparities via the status quo. And further, to reflect on how those continued gaps in opportunity and access by race ultimately limit America's long-term economic growth in the process.
The methods that made us an economic powerhouse through the 20th century no longer serve us today. Tweaks to the tax code won't change that and are in no way a solution to the challenges we face. It is urgent that we dismantle the barriers that continue to stifle entrepreneurship, particularly among people of color who we increasingly need to be the business-builders of tomorrow. The only path forward is to invest in their development and remove the obstacles to their success.