This week, we learned what phrases to avoid when you're networking, why you should stop trying to be friends with your coworkers, and how to find time for your side hustle when you already have a day job.
These are the stories you loved in Leadership for the week of November 13: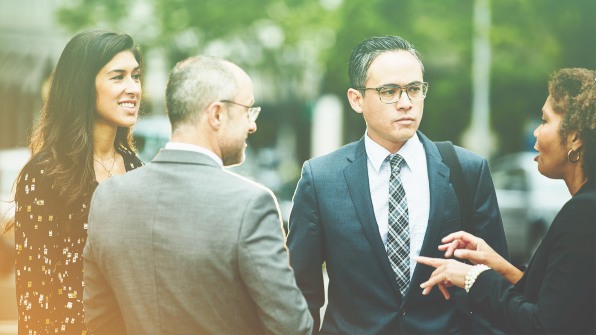 1. Never Start Your Networking Conversations By Saying These Eight Things
Maybe networking feels so fake that it makes you cringe–and you overcompensate by being a bit too honest. As Glassdoor's Maureen Harrington puts it, "there's a fine line between being innovative and inappropriate," especially in the first few minutes after meeting someone. Here are eight phrases you'll want to avoid kicking off conversations with, no matter whom you're talking to.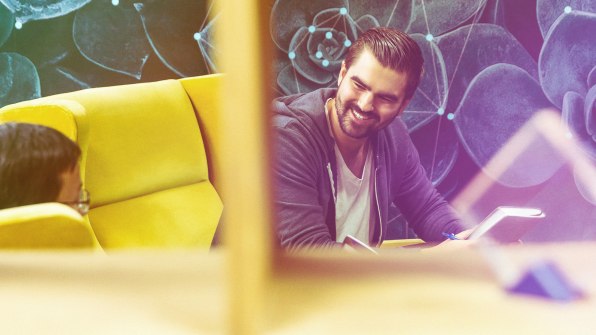 2. Stop Trying to Be Friends With All Your Coworkers, And Do This Instead
Yes, having friends can be great for your career, but having too many buddies at work can make you less productive. How many times have you found yourself in an enthralling yet pointless Slack discussion with your coworkers, only to realize you've barely dented your to-do list? Time coach Elizabeth Grace Saunders shares a few habits for sustaining your working relationships without turning everyone in your office into your BFF.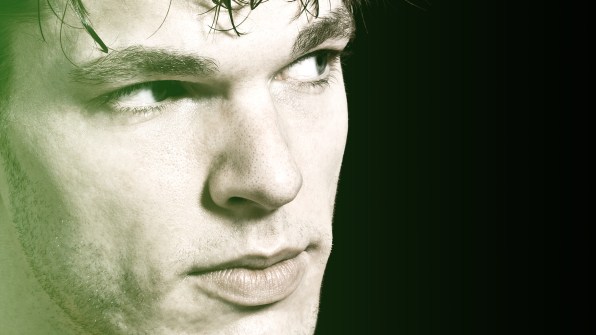 3. Five Habits That Make You Sound More Condescending Than You Mean To
You might not realize how condescending you sound when you give a compliment like, "This presentation turned out way better than your last one." You didn't mean for that to sound backhanded–it was just meant as feedback! To make sure your efforts don't backfire, here are a few common habits and turns of phrase you might want to watch out for.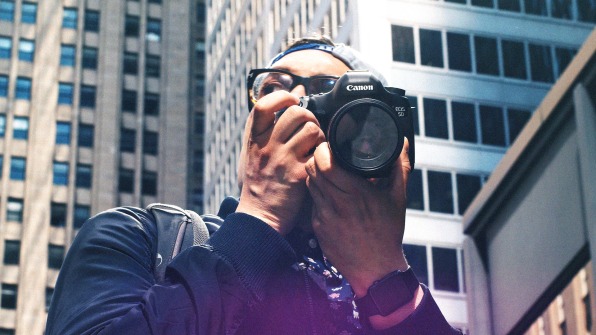 4. How To Find Time For A Side Hustle When You Have A Full-Time Job
Having a full-time job can be a juggle in itself, but having a full-time job and a side hustle is another challenge entirely. When do you have time to work on your side hustle if you come home from work exhausted and spend weekends catching up on chores and errands? Luckily, there's a way to work on your side-gig without having to carve out 20 extra hours every week. Stephanie Vozza talks to Chris Guillebeau, author of Side Hustle: From Idea to Income In 27 Days to find out what it is.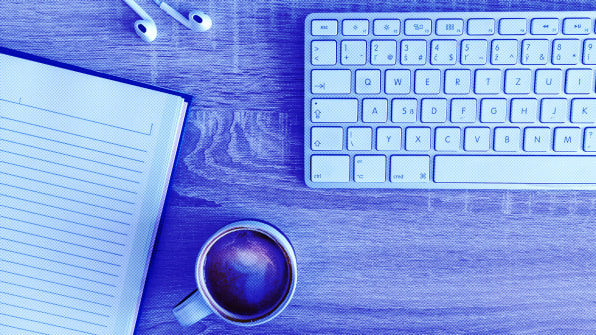 5. This Is What Happened When I Scheduled Time To Procrastinate
Some of us just can't stop procrastinating. So when one Fast Company writer decided to try fixing her procrastination problem, she didn't bother eliminating the habit altogether. Instead, she simply built procrastination time right into her schedule–and was surprised by the results.