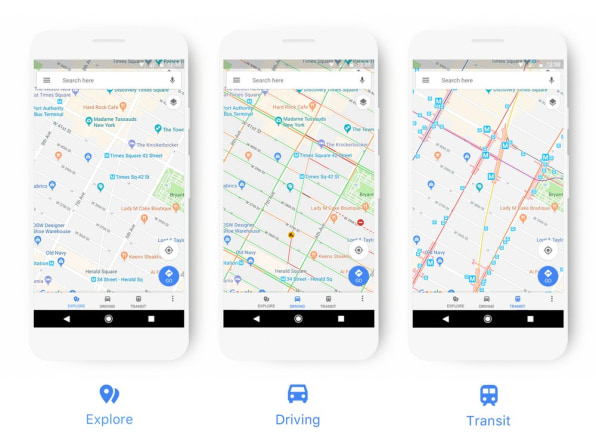 The search giant has announced that its flagship Maps product will receive big design changes in the coming weeks. The new look sees three major design overhauls. First, the company is updating its various modes of transport maps to show information relevant to each map type. For example, if you're on public transport and look at your map, gas stations won't be highlighted–though they will if you look at the same map when you are driving in your car.

Second, Google Maps is getting a new color scheme for points of interest. Shopping POI's will now be blue, Entertainment and Leisure POI's will be a teal color, Health POI's (like hospitals) will be a red/pink color. You can see the new color scheme below.

Finally, to go with the new POI color schemes are dozens of new icons for various places from aquariums to churches to schools.

Google says the new map changes will roll out to users in the next few weeks and populate through all of Google's products that incorporate Google Maps, including the Assistant, Search, Earth, and Android Auto.