Vancouver-based Lululemon, founded in 1998,  played an important role in launching the athleisure craze. Over the last five years, hundreds of activewear startups have popped up around the world, from Outdoor Voices and Aday in the U.S. to RumiX in Hong Kong.
But Canada has also been a very fertile ground for startups that take a page from Lululemon's playbook. Michi and Titika hail from Toronto, while Public Myth and Karma are based in Vancouver. And one of the newest entrants into the market is Aurum, an activewear startup founded by four mothers in Montreal, hoping to build a presence in the eastern part of the country.
Aurum's founders wanted to create a collection for busy women who want to look their best as they squeeze fitness into a busy life, much in the spirit of Lululemon. Aurum also focuses on using cutting-edge technical fabrics. It uses a nylon that is plated with carbon, which helps to pull water away from the surface, while also keeping the body cool. It also employs a double-faced knitting process, which involves using finer yarn, which allows the clothes to feel soft to the touch.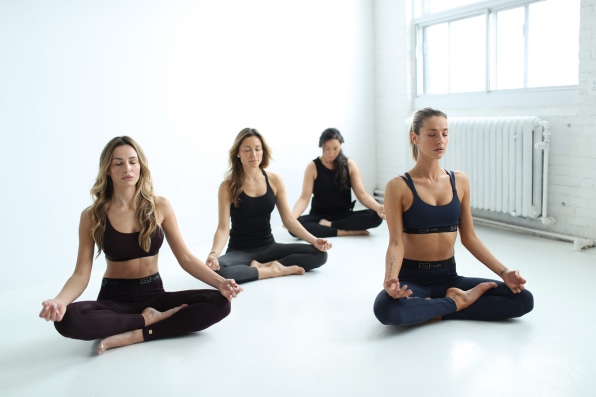 With a new website and a new distribution arrangement with Neiman Marcus, Aurum is hoping to advance Montreal's wellness industry. It's currently booming, between the Bota Bota floating spa and other activewear brands like Lole and Industry Active.