Here's proof that, for many minority groups in the United States, things aren't getting better. According to data from Pew Research, more Muslims were attacked in 2016 than in 2001, the previously recorded high. Pew sources its data from the FBI's hate crime statistics.
In 2001, there were 93 reported assaults against Muslims in the United States. That number was almost tied in 2015 with 91 attacks, and last year, it hit 217. However, Pew adds that anti-Muslim intimidation is not at an all-time high. In 2016, there were 144 reported victims of intimidation, compared to 296 in 2001.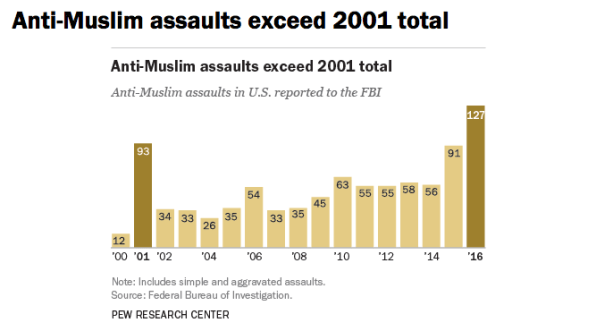 I fear what the graph will look like next year. You can read the full write-up here.