Like many podcasts, the people behind The Longest Shortest Time rely on their listeners to find out what issues and topics are important to them. As a podcast broadly about parenting, one issue kept coming up: discrimination against working mothers.
"We get hundreds of emails a month and a lot of them are about this issue of discrimination at work," says Hillary Frank, host of the show. "And then we started looking into it and we came across this really alarming study by a woman named Shelley J. Correll, that basically showed that moms faced more discrimination in the workplace than dads and more than people without children."
Correll cowrote a study at Cornell in which the researchers sent fake résumés to hundreds of employers and found that mothers were half as likely to be called back by prospective employers, while fathers were called back slightly more often than the men whose résumés did not mention parenthood. In short, there's still a lot of cultural stigma attached to working moms, even in these modern times, and Frank wanted to address it head on.
Recently, The Longest Shortest Time launched a four-part series, aptly called "It's A Real Mother" that explores the experiences of moms in the workplace. "It's illegal to discriminate against a person in the workplace for being a parent," explains Frank. "But bosses get around it in all different kinds of ways."
In the series, the show looks at both the subtle and blatant ways that mothers are discriminated against in the workplace, from lack of proper facilities to pump breast milk to comments about whether they'd rather be home with their children or the expectation that pregnant women simply won't come back to to the workplace after having children. The series doesn't only discuss the rampant problem of discrimination against working moms; it also looks at ways that companies are trying to rectify the situation. The series includes a story about a company that allows babies to sit at Mom's desk—not a daycare, but at the desk—as well as exploring ways to incentivize paternity leave and what happens when working moms get everything they think they want in a workplace.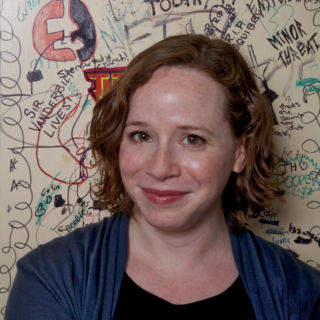 To kick off the series, Frank wanted to find a unicorn of sorts—a politician who ran for office while pregnant. After a bit of digging, she found Jane Swift, who was lieutenant governor when Paul Cellucci was elected governor of Massachusetts in 1998. Swift was pregnant during the campaign, almost costing the ticket a valuable endorsement for refusing to drink a beer with a crowd of voters.
"She faced all kinds of discrimination in the press and from voters," explains Frank. Swift gave birth a few days before the election and was then voted into office with Cellucci. "And then Governor Cellucci got tapped by the Bush administration," adds Frank. "And so, she became the acting governor for a couple of years. As she was transitioning into that role, she was pregnant with twins. She was a really amazing example of what can happen in the public that when you're a high-powered working mom."
---
Related: Could Paternity Leave Policies Close The Wage Gap?
---
Of course, most mothers don't play out their pregnancies and parenting in the spotlight of a political campaign. Instead, Frank found that many women try to hide that part of their lives in order to avoid discrimination. "Dads get what they call the fatherhood bonus," explains Frank, about the phenomenon where fatherhood can boost many men's careers as it makes them seem more responsible. That's not the case for women, though. "A lot of times, moms will go off and have a baby or adopt a child and then come back and sort of feel like they have to hide that part of their life, once they reenter the workforce."
It's hard to blame mothers for wanting to segregate their personal life from their work life when you look at the statistics. In 2015, 69.9% of mothers with children under age 18 were in the labor force (that's over a third of working women), but  mothers are less likely to be hired for jobs, less likely to be perceived as competent in the workplace, and typically will be paid less than their male colleagues with the same qualifications.
Plus, a recent study found that while men's earnings increased more than 6% when they had children (if they lived with them), women's wages decreased 4% for each child they had. The so-called parental pay gap persisted even when controlling for factors like experience, education, hours worked, and spousal incomes.
---
Related: 7 Ways Being A Mom Makes Me Better At My Job
---
For The Longest Shortest Time, the fact that moms don't want to "out" themselves as moms at work has affected even their own social media campaigns. They discovered this when asking people to share a video from their site.
"We just got a comment today—and this shouldn't have been surprising—but it came from a mom who said, 'I really want to share this video, but I'm afraid that as soon as I do I'm going to get in trouble at work,'" says Frank. "I hadn't thought about that. I was like, yeah, we moms can all get mad and share some video and raise awareness. But I can totally see why it could be read that way. And so, I think that's part of why we really need non-moms to help spread the word about this, and realize that this isn't just the mommy problem."
You can watch—and share—the video below, and listen to the series here.