As a middle schooler, Jessica Romano was obsessed with Lisa Frank, the school supply brand known for its bright, whimsical stickers and stationary. All her pencils, folders, and erasers were Lisa Frank–many of them adorned with mesmerizing unicorns, cats, and dolphins in fluorescent, rainbow-colored hues. These designs were, some might argue, the emoji of the 1980s and early '90s.
"I was a die-hard fan," Romano tells Fast Company. "It made you stand out and gave you the opportunity to show your individuality as a little girl. I was able to express myself with her pink pencils and cheetah folders."
It's that precise expression of individuality that ultimately led Romano to pursue a career as a celebrity makeup artist, and then her own makeup line. Romano debuted Glamour Dolls in 2014 as a vegan and cruelty-free line of cosmetics in fun, sometimes outlandish colors. The company was able to sustain itself for the last few years, but in 2016, Glamour Dolls went viral. The startup struck a consumer chord with an idea that Romano initially thought would only interest a small, devoted group: What if she brought back Lisa Frank?
Romano developed a few makeup product prototypes featuring Lisa Frank designs with the brand's blessing, then took them to Kickstarter with a fundraising goal of $30,000. (Not that it was a simple achievement: Romano and cofounder Peter Georgotas spent weeks trying to contact the notoriously elusive and private Lisa Frank at her headquarters in Tucson.) The campaign raised over $370,000, with nearly 6,000 backers. It holds a record for one of the fastest-growing Kickstarter campaigns in history.
"I knew Lisa Frank was popular, obviously, but I mean, people worship her," stresses Romano. "Fans were emailing us, 'Thank you for making our dreams come true.' We got messages like, 'Can you get Lisa's signature? I want to tattoo it on my chest.' The fandom is unbelievable."
The Lisa Frank concept catapulted Romano's indie beauty line into mainstream circles, with publications such as New York magazine and Vogue reporting on her effort. And then Romano fulfilled her childhood wish: Lisa Frank herself expressed interest in furthering the project, agreeing to design a few more products.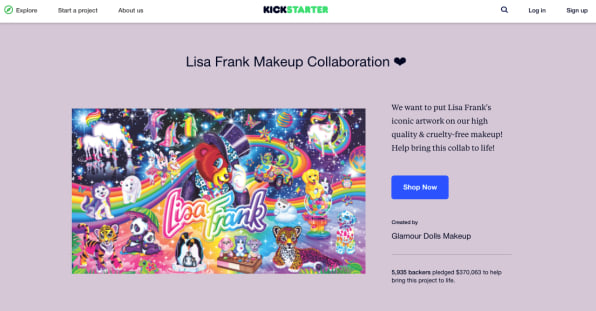 Romano believes the final selling point that convinced Frank to collaborate was values-driven. "Lisa loves animals–she likes that we're cruelty-free," Romano says. But more than that, Lisa Frank liked that her '80s/'90s brand was witnessing a resurgence in popularity. Lisa Frank most recently licensed its library to Target for a pajama collaboration.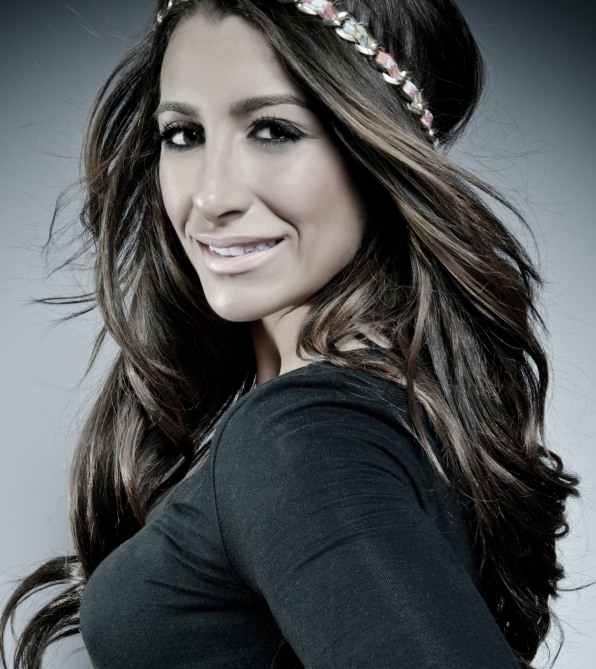 Glamour Dolls was surprised to see that their Kickstarter pledges were not just from women in their thirties who had loved the brand during their youth. Forty percent of her backers were younger millennials who, as Romano explains it, "know of Lisa Frank, but they just never had an opportunity to purchase her stuff and rock it, so they're excited to do that now."
For today's teens, Lisa Frank hits all the prerequisites: It's deemed "authentic" by the sheer virtue that it's retro, and its colorful imagery is unique enough to empower teens' individuality.
"I do think that [my designs] are timely," says Lisa Frank, who still serves as CEO.
Over a decade ago, Lisa Frank Inc. discontinued production and instead licensed the name out to a small number of companies. Some original products, including Lisa Frank-branded Trapper Keeper folders, sold on eBay for over $1,000, which Frank finds "flattering" but ultimately a less than ideal consumer experience.
To that end, Glamour Dolls aims to give its Lisa Frank-obsessed customers exactly what they want. Items in Romano's line include pink makeup brushes that resemble a unicorn's tail, nail polish bottles with a unicorn horn for a cap, and of course, a Trapper Keeper-shaped eyeshadow palette. All the Glamour Dolls products feature new artwork by Lisa Frank.
"We took a lot of that nostalgia and put it into the products," reports Romano, who debuted the collection this fall.
It makes sense for such companies to instill a dose of what-once-was in their offerings, seeing as we're more likely to spend money when we're feeling nostalgic, according to a study in the Journal of Consumer Research. For advertisers competing in an image-overloaded society, a familiar character, item, or song can quickly grab the audience's attention.
For example, when you hear the hip-hop group Salt-N-Pepa sing their hit song "Push It" in a Geico commercial–as they did in 2014–you pay attention. Who would flip the channel on such a classic? But while nostalgia might make us feel good, why do some retro products take off, while others sit in sale bins? What fuels the nostalgia market, and who decides what merits a comeback? Which memories make a profit?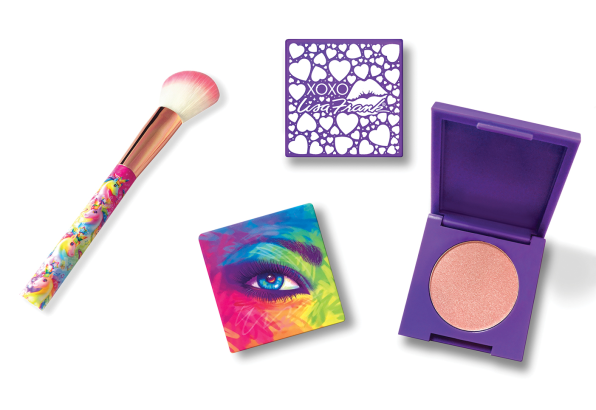 A Younger Generation "Discovers" The Old
Walk into any Urban Outfitters and you'll find a rack of Stan Smiths–the Adidas tennis shoe that debuted in 1971 and has since found a resurgence in popularity over the last five years. In the women's clothing section, a vintage Married With Children T-shirt featuring Peggy Bundy's face hangs alongside a bin of vinyl records. On a corner shelf sits a Chia Pet for sale.
It might seem as if younger millennials are borderline obsessed with retro culture, but as Marshal Cohen, chief industry analyst of The NPD Group, Inc., explains, every generation goes through this period. It's not a new phenomenon.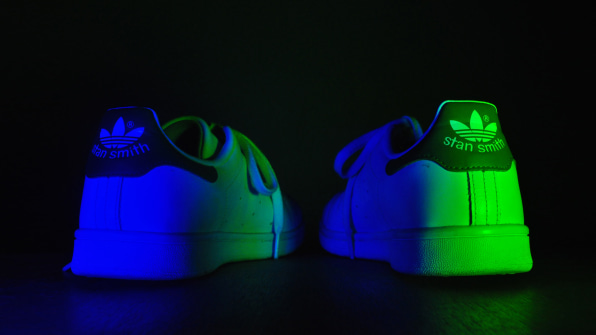 "There has constantly been a recycle of product, of generations rediscovering previous generations," says Marshall. He points to baby boomers, during their buying power heyday of the '80s, re-creating the greaser look of the '50s–complete with slicked-back hair and muscle cars.
"It really starts with the younger generation deciding they want to do some research," says Marshall. "They want to discover what is authentic and resurrect it. They call it discovering; we'd call it rediscovering."
Consumer-born trends predominantly erupt from groups, either in real life or online in message forums, resurrecting a past trend and creating a demand for products that are generally hard to find. It's often not that the brands went away, but that they find a resurgence from "the cool kids." There are specific reasons why millennials are attracted to them–for many, they represent something they can no longer find in modern consumer culture.
Urban Outfitters' vinyl record player, for example, has been a best seller for the last three years. It represents a stark contrast from millennials' general mode of music consumption: digital streaming.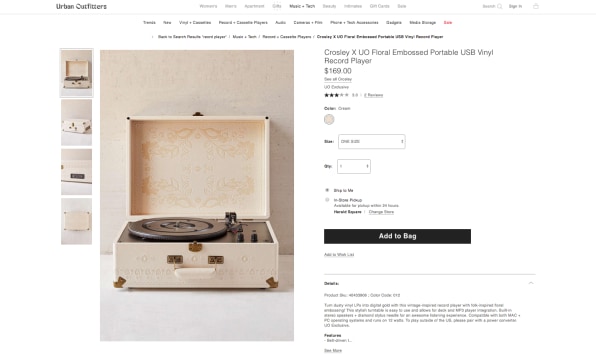 "It's not about music storage, it's about experience," says Francis Wong, executive vice president and global creative director at trend analyst firm WGSN. Millennials, Wong says, enjoy elements of vinyl that are missing from today's music experience: Listening to an entire album, reading the liner notes, seeing the album art.
"It's very exciting for them," explains Wong. "It feels brand new."
Marshall points to instant film camera as a "born-again trend" made popular by the likes of Taylor Swift, who used a Polaroid image as one of her most recent album covers. The singer independently approached the company for a partnership, not the other way around. The unlikely move was representative of Polaroid's growing success in the last few years, when it became a darling of music festivals and teenage parties. The brand reported 166% growth for instant cameras between 2015 and 2016.
"We're seeing a huge resurgence culturally, and it's impacting our sales," says Scott Hardy, president and CEO of Polaroid. Those sales are from millennials and Gen Z, who "were born into technology," i.e., digital photography. Analog photography, to them, is "a whole different paradigm."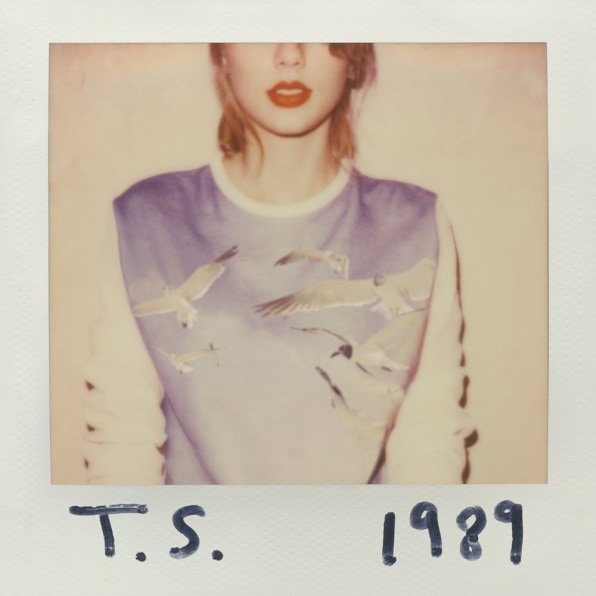 Sometimes, the more someone grows up with technology, the less enamored they are by it. To younger people, a physical photograph is a rarity, an alluring item that is utterly foreign. Unlike Instagram, a real photo possesses a physical, sentimental value.
"People don't throw away [pictures]," points out Hardy, who feels that daily smartphone camera photos get lost in the piles of digital data we create every day. There's something transient about digital photography that makes it, at least to some, feel less valuable.
"We make the argument that a photograph is not a photograph until you print it," says Hardy. "Otherwise it is just pixels and data rendered on a screen."
For other millennials, the complexity of modern life leaves them with a desire for simpler, less technologically advanced times–an era with less apps and fewer buttons.
This notion is exemplified by the gaming industry. Some popular games or characters, such as Pokémon, come back in a new, improved version of their former selves. But other recent resurrections find an audience that appreciates them for exactly as they were.
Tomigotchi, simple handheld digital pets from two decades ago, saw a dramatic sales increase in 2016. Meanwhile, '80s arcade favorites see a new, younger audience who specifically appreciate the simplicity of the games.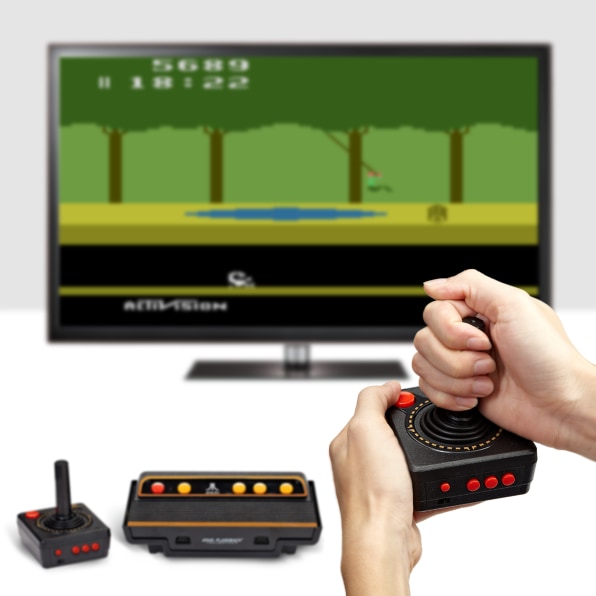 AtGames is a company that develops and distributes embedded gaming units, specializing in retro Sega and Atari consoles, some of which have updated features like HDMI input, but overall are the ones you grew up with. The company always had a market of gamers who appreciated video games of yore, but in the last two years, there has been considerable expansion in both vintage games and controllers.
Yada Khoongumjorn, product manager at AtGames, reports that classic games such as Pac-Man saw a rise in interest from younger consumers who want to learn about the birth and "origins" of gaming. But what truly drives the high sales, says Khoongumjorn, is that these newcomers oftentimes prefer the ease of these legendary games.
"With a lot of modern games, you can't really pick up and play," explains Khoongumjorn. Some of the more popular modern games are shooter-focused with complicated control systems and extensive tutorials. "There's a bigger barrier to entry, even if you're a gamer."
Meanwhile, any kid can figure out how to chase a two-dimensional ghost. It is, in a way, a facet of millennials' growing interest in minimalism, a backlash to one too many devices. It's why analog watches are often preferable to smartwatches.
As Artjem Weissbeck, cofounder and CEO of watch brand Kapten & Son, explained to Fast Company, consumers need a break from tech overload: "Many of us are feeling that we're not consuming technology anymore: Technology is consuming us."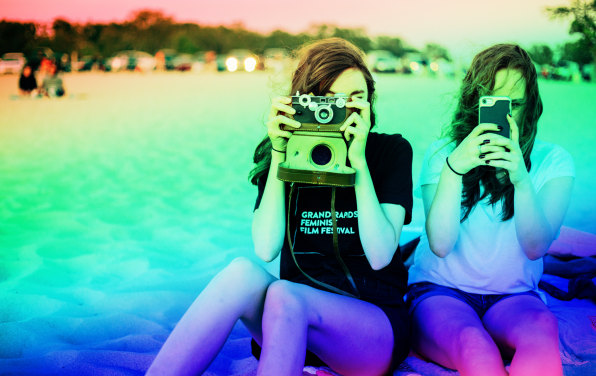 A Culture Of Memory
Nostalgia often lies on the surface of the subconscious. For many consumers under the age of 25, they don't exactly know why they feel attracted to certain trends, but there's a pulling familiarity.
Wong believes that as people tend to increasingly rely on their mobile devices to serve as their memory, there is more memory loss. We are subject to countless images and media, which inadvertently means we have shorter, smaller capabilities to remember all the information, Wong hypothesizes. Over time, with so many Instagram and Facebook posts, it all starts to merge together; you stop remembering what happened to you and what happened to others, Wong believes.
"It makes younger people remember things that never happened to them," says Wong of what he refers to collective cultural memory. This can include trends and experiences that happened in the past. That Married with Children T-shirt? It's likely bought by some teen who never saw the show, but saw images of the cast on social media, perhaps during a Throwback Thursday. So, in essence, he or she might feel like they know the show even if they have no real firsthand knowledge of it.
"Memory is a very powerful design element," says Wong.
It's why plenty of organizations and companies, such as Citibank, hire "chief memory officers" tasked with keeping the company culture and history alive amid new product or campaign launches.
Should a brand change too fast or radically, they take the risk of alienating (or downright offending) their fan base. In 2009, PepsiCo's Tropicana refashioned their juice cartons–without its traditional orange and straw image–and lost an estimated $137 million, 10% of sales, in just two months. The company swiftly reverted back to its previous design, which its customers said they grew up with at breakfast.
But change is possible if it stays in line with a brand's image. In 2004, Morton salt wanted to update its logo and packaging, keenly aware that Americans have come to revere the iconic image of the Umbrella Girl seeking refuge from an onslaught of salted rain. It made slight changes–a friendlier, more modern font, among them–while preserving the iconic elements of the image.
Sometimes, nostalgia is a direct way to try to physically repeat the past–most often in the form of experiences such as travel or entertainment. Guns N' Roses, a band that was relevant over 20 years ago, earned $42.2 million in the last year, coming in second only to Beyoncé. The band's reunion tour had gen X coming out in droves to relive the legendary days of hair metal.
For baby boomers, the place to relive the past was Desert Trip, the luxury music festival dubbed "oldchella" that featured the Rolling Stones, Paul McCartney, Neil Young, and many more classic rock artists. The festival reportedly garnered over $250 million in total revenue.
Millennials, meanwhile, have a robust lineup of boy bands such as New Kids on the Block, Backstreet Boys, and the aptly titled I Love the '90s tour (with Vanilla Ice, Kid 'n Play, and Coolio, among others) making the summer rounds.
For all of these demographic groups, attending old-school concerts are a palpable way of connecting to a time in their lives that seem more carefree than the present.
"Nostalgia is always about visiting the good old days," says WGSN's Wong. Baby boomers, gen X and even gen Y believe there were "better moments in the past."
Of course, experience-driven commerce is a top priority for millennials, who now command an estimated $1.3 trillion in annual consumer spending. In fact, 78% would choose to spend money on a desirable experience or event over buying something desirable, according to a recent survey by Eventbrite. And that philosophy often extends into family life.
In the last year, board game sales in the U.S. grew by 28%, reports NPD Group. That's because parents, in a nod to their own childhood, are buying games like Parcheesi for their little ones. Games are group gatherings based on shared experiences, something that's often missing in contemporary family life. Now that they have money, parents are excited to purchase the items that signify the best of their own childhoods.
Lisa Frank hears this a lot from parents. The CEO says she constantly receives messages from women looking to share the beloved brand with their children during back-to-school shopping excursions.
"[Our company] gets calls from grandmothers who say they have been purchasing the brand since the beginning, first for their daughters and now for their granddaughters," says Frank.
Many toy brands have rebranded their iconic board games to better appeal to younger consumers–think Star Wars or Disney characters appearing as player pieces. Such games also have a digital footprint in addition to their traditional presences, such as the game Life, which now offers an electronic banking version.
But many parents still prefer the traditional versions of the games they grew up with, which outsell their newer versions. In fact, collectors' editions of classic games are selling surprisingly well because, explains Wong, "parents are willing to pay more to revisit that [time period]."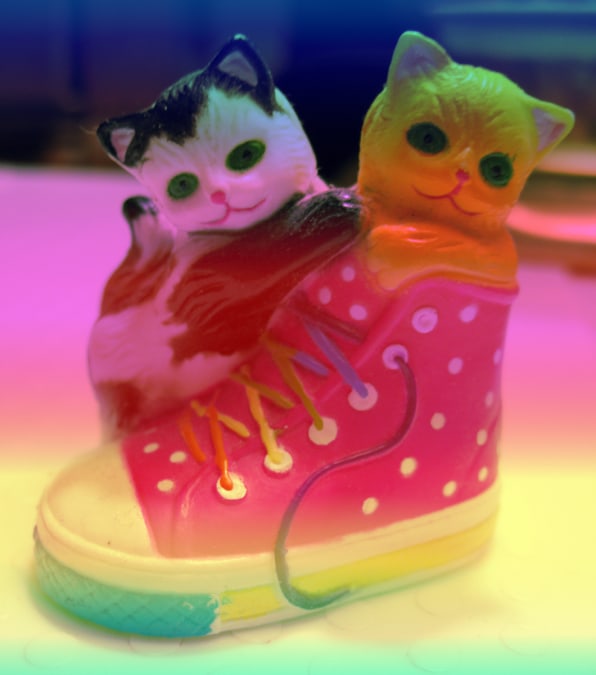 Is It Worth Investing In Nostalgia Trends?
Tapping into nostalgia is undoubtedly a lucrative and appealing option for companies but, as Marshall warns, "the forcing of trends is a much harder thing to do."
A fashion brand, for example, can easily attempt to sell bell-bottom jeans, but unless that desire stems from consumers, they will likely remain unsold. Fashion is even trickier than other industries since fads are so short-lived and  often don't have time to percolate.
Instead, Marshall suggests companies peek into what millennials are interested in and try to beef up related inventory and relevant paraphernalia. He points to vinyl: When records were being consumed by millennials, it was Urban Outfitters that asked: What are they playing it on? Then the retailer began to sell its own players.
"We have to constantly chase the consumer," says Marshall.
Resurrecting an old trend is risky business: It's expensive to bring back (and invest in) the dead, and mass popularity isn't guaranteed. Sometimes, it's a tight-knit group of obsessed fans that lead the pack, but that does not always translate into greater consumer interest. Not to mention, says Marshall, second-time-around trends generally possess a shorter shelf life.
On the other hand, the ability to resurrect a brand is a prime opportunity for companies that have survived past their prime. "They've got to ride it while they can," says Marshall, pointing to Polaroid. "They can give it a longer life if they do it right . . . and turn it into a bigger part of our lives."