Get ready for Chuck and Shaq to be in your face—like, really in your face.
Today, the NBA, Turner, and Intel announced a deal to stream "marquee matchups" in virtual reality starting with next February's All-Star Game in Los Angeles. While NextVR is already the VR provider for the NBA's League Pass games, Intel and its True VR technology got the nod for the TNT broadcasts, which will include the network's popular Inside the NBA pre- and post-game shows featuring Hall of Famers Charles Barkley, Shaquille O'Neal, and their lesser-known partners, Kenny Smith and Ernie Johnson.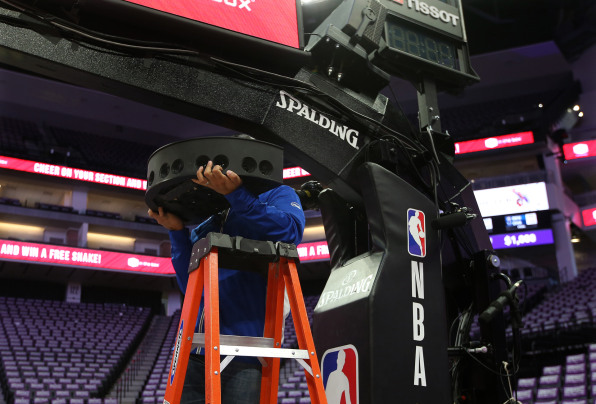 At the same time, the NBA announced a separate deal for Intel to become the league's official 360-degree volumetric content provider. Those are the cool 360-degree slow-mo replays you see during some NFL and NBA broadcasts; the technology to create those replays will be installed at first in Cleveland and Dallas and will eventually be added to more arenas around the league.