CNBC came out with quite the scoop today. Citing anonymous sources with knowledge of the situation, it reported that 21st Century Fox has been talking to the Walt Disney Company about possibly selling most of its assets. Currently, the talks have reportedly stalled, but the report says it's likely they'll start up again.
The rumors must be sending a chill down the backs of Netflix investors; as soon as the news hit this afternoon, the video streamer's stock dropped. It peaked today at $202.48, and has now bottomed out at around $199.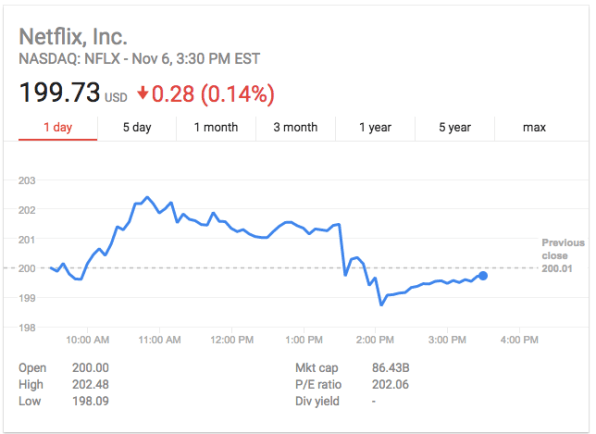 Disney said earlier this year that it plans to pull most of its content off Netflix and start its own streaming service, so this possible acquisition would be huge. Presumably, it would give Disney instant access to content from Fox-owned cable networks like FX and the 20th Century Fox movie studio. We'll have to wait and see if this has a lasting impact on the stock over time. You can read the full CNBC report here.