Bloomberg is reporting that Singapore's Broadcom is exploring an acquisition of the San Diego-based mobile chip giant Qualcomm.
Here are a few things to know: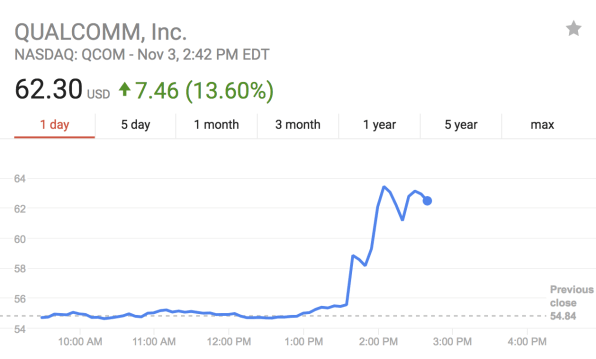 Qualcomm stock rose more than 13% on the news Friday (its biggest intraday jump since 2008), valuing the company at $92 billion. Broadcom stock fell slightly.
The Bloomberg report says the deal is in the early talking stage and may not happen at all.
Broadcom and Qualcomm had no comment.