In the early iPhone era, it was a rite of launch day for vast numbers of people to show up at Apple Stores in hopes of being one of the first to snag the new model. Then Apple got good at handling pre-orders and shipping phones to show up on day one, and some of the retail hoopla subsided.
Giddiness over the iPhone X has been reminiscent of the old days, though, so I stopped by the big Apple Store in San Francisco's Union Square at 7:20 a.m. this morning to check out the scene. And the line of folks waiting to buy a phone just kept going—down a long block, around the corner, and halfway down another long block to the Sir Francis Drake Hotel. It wasn't as endless as the original 2007 line at Apple's previous San Francisco flagship, but I don't remember the last time I saw so many people waiting to engage in a pricey act of consumerism.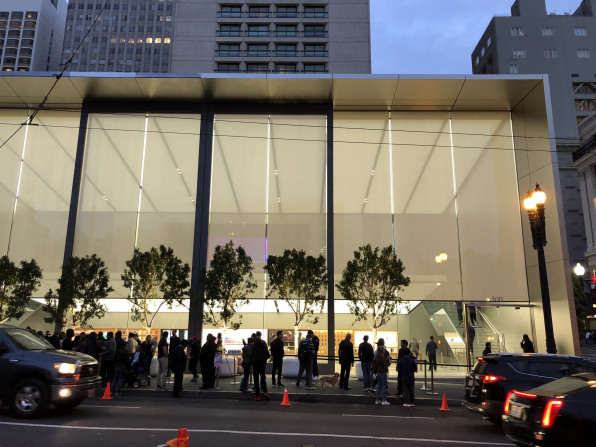 The crowd presumably included both people who wanted to buy phones for themselves and some who planned to resell them for a tidy profit. Meanwhile, if you order an iPhone X on Apple's website, the current estimated ship time is 3-4 weeks—which is actually a couple of weeks quicker than what the site was saying earlier this week.