If you have a job in Venezuela–where the unemployment rate could reach 25% this year–you may still not be able to afford basic necessities. In October, a one-kilo package of pasta cost around 56,000 bolivares, or a little more than 40% of the monthly minimum wage; a large package of diapers cost more than three times the monthly salary. As the country's economy continues to collapse, one startup is helping Venezuelans learn new digital skills that can help them land remote work that can pay in bitcoin or U.S. dollars–or help them emigrate to find tech jobs elsewhere.
Platzi, an ed-tech startup and Y Combinator alum focused on the Latin American market, began offering scholarships to Venezuelans in May 2017, following two earlier trials in the country. "Our main goal is to transform the economies of Latin America from economies that are based on manufacturing and exporting natural resources into economies that export technology and human talent," says Freddy Vega, Platzi CEO. "In Venezuela, we do something different and a little bit more special."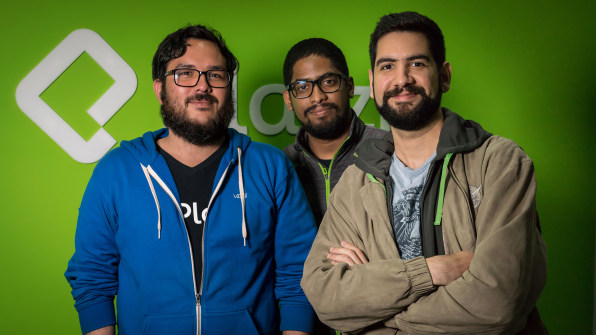 After someone passes a basic programming course, retaking the exam as many times as necessary–and after they prove that they live in Venezuela–they can access the startup's 120 courses in digital marketing, interactive design, or programming for free. (In other Latin American countries, the classes are available for a low cost, typically under $1 a day.) To date, 1,000 Venezuelans have earned scholarships. Once someone is ready to find a job, Platzi helps connect them with work as front-end and back-end developers, mobile app developers, and other positions.
Roughly half of the platform's students focus on learning to code. When someone completes a series of courses and finds work with companies outside Venezuela, they typically are paid via Paypal or in bitcoin. Though it's not possible to use dollars at the grocery store or to pay rent, the money can be used more creatively.
"What they do with the money is super smart," Vega says. "If they get Paypal, they sell the Paypal U.S. dollars to people that need them when they try to migrate out of the country. If they get bitcoin, they use it internally. Venezuela is one of the most bitcoin-ized economies in the world, because of necessity."
Others use the money for savings, as inflation makes the local currency virtually worthless. "I mostly use this income as savings, in order to not lose the value of the money over time," says Julio Yepez, who decided to take Platzi's courses after he started struggling to find enough local work as an IT consultant. He now works on mobile app projects, graphic design, and UX/UI development on Freelancer.com.
Some of the first students to take the scholarships had a background in technology, but the range has expanded to include anyone looking for work. Trained veterinarians and lawyers have signed up, along with students who have no more than a high school education, and mothers who need work that they can do from home.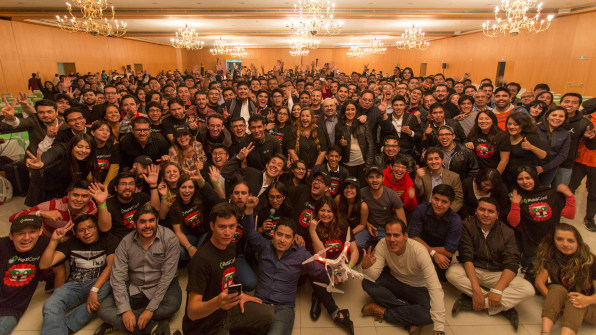 For those who already have experience in technology, the courses are a way to get up-to-date. "It is incredible how much information they have–information I think I should be receiving in a college here, but I don't," says Ana Lima, who is currently studying programming at a Venezuelan university. "I don't receive that kind of information because they are really in the past. In my college, I'm learning some languages for programming that don't exist right now–they're completely off the market."
To make the classes accessible in Venezuela, the company had to tweak some of its technology. Many students either have old computers–or no computer at all and only an old smartphone. Internet speeds are painfully slow. The average connection speed in the U.S. is around 18 megabits per second; in Venezuela, it's around 1.2 megabits. In one major city, Valencia, it's sometimes as slow as half a megabit. "It's like what you had in the U.S. in 1998," Vega says.
To adjust, the startup found a way to record and compress videos so that they are possible to stream even with an extremely slow connection. The videos can also be downloaded overnight to watch later; many Venezuelans spend an hour or two on public transportation, and can watch the classes there. The company may also develop audio-only classes.
The classes also use old hardware. "The basic programming course we did with the oldest laptop that we could buy, so we can show them how the actual device doesn't matter," Vega says. "The whole course was recorded with this super old laptop, and all the exercises are based on that environment, which is most probably the environment that they would have."
A team inside Platzi helps connect students with jobs, and on an internal forum, student mentors help coach other students on both work and how to leave the country, discussing, for example, how to cross a bridge to Colombia or take a boat to Curacao. For many, leaving is the ultimate goal.
"Like a lot of people, I want to emigrate," says Lima. "I don't want to stay here. This is bad, and it's going worse. For me, it's very important . . . everything I'm learning now. Because I know it could open doors internationally."
As the program grows, Platzi plans to enlist alumni to help new students. "At first, this is hard to scale, but as more and more Venezuelans are coming into the platform we're trying to use the students that are already graduated and are working in the field to give back and help the rest," Vega says. "We're trying to create a support network so that they can train their peers that are coming behind them into how to get a remote job, or how to get out."