Airbnb guests "loved" a Manhattan condo that special counsel Robert Mueller says was linked to fraud committed by Donald Trump's former campaign manager Paul Manafort, according to a family friend who helped list it on the short-term rental site.
"It was a really nice place," says James Debello, who says he knew Manafort's son-in-law Jeffrey Yohai from their time at New York University. "People loved it."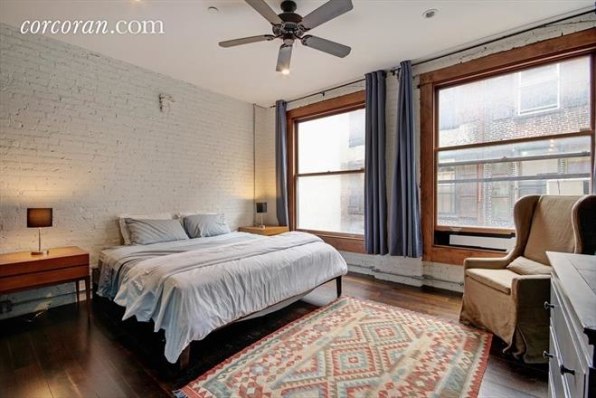 In an indictment released Monday, Mueller alleges Manafort paid about $2.85 million for the condo, located on Howard Street in Manhattan's upscale SoHo neighborhood, using money transferred from companies he controlled in Cyprus.
Manafort allegedly defrauded a bank when obtaining a mortgage on the condo by falsely claiming his daughter and son-in-law used the apartment as a second home. Manafort knew "the bank would permit a greater loan amount if the property were owner-occupied," according to the indictment.
But the couple seem never to have lived in the SoHo apartment. Instead, the indictment claims Manafort used the property "from at least January 2015 through 2016 as an income-generating rental property, charging thousands of dollars a week on Airbnb, among other places." It's unclear whether the listing complied with New York laws regulating short-term rentals or with Airbnb's terms of service.
Such a violation would be the least of Manafort's troubles: He and colleague Richard W. Gates III are accused of laundering millions of dollars in income from pro-Russia political parties in Ukraine. Both men, who have been placed under house arrest, pleaded not guilty to all charges Monday.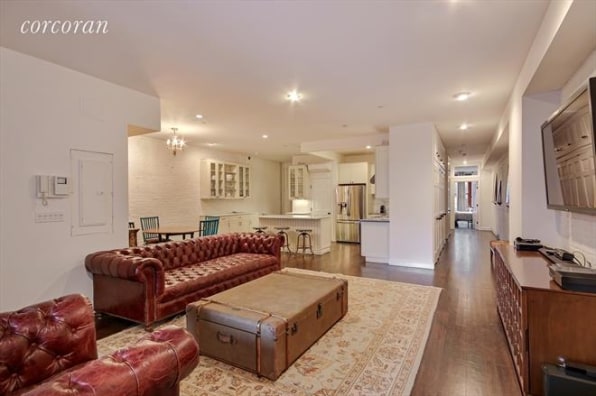 "Paul Manafort has never had an Airbnb account and we are confident the facts will show he was not involved in the renting of the Howard St. property over Airbnb," someone close to the investigation tells Fast Company.
Debello, whose Airbnb account is associated with the listing in data archived by the database site InsideAirbnb, said he believes Yohai and his wife, Jessica Manafort (Paul Manafort's daughter), owned the apartment, but said he didn't know the exact legal arrangement involved. Debello, who had other Airbnb listings of his own, helped with tasks like delivering keys to renters.
"Jimmy was an excellent host–available, reachable, attentive, and so willing to make us feel at home," said one review archived by InsideAirbnb. "He was there to greet us and there to say goodbye."
According to March 2015 data from InsideAirbnb, the apartment described in a listing as "the epitome of SoHo loft living," with amenities like a nine-foot "mahogany dining table, which can accommodate lavish dinner parties for 8-10 people under an elegant chandelier" and "gorgeous stained-glass French doors," rented for at least $699 per night.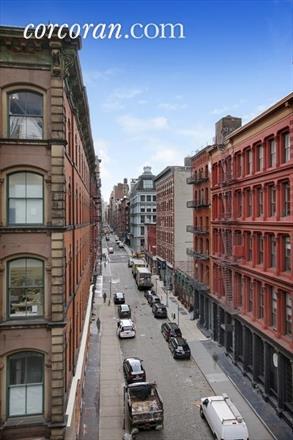 "Step out of a private key-locked elevator into a full fourth floor, newly renovated, 2,500-square-foot, two-bed/two-bath full-floor loft and welcome yourself to the essence of Luxury," the listing invited readers. "The loft is uniquely positioned on Soho's only corner T, with open sky and city views, looking up the entire length of coveted Crosby St., with its charming cobblestones and historic landmarked cast-iron buildings."
Debello says he believes the apartment was only briefly listed on Airbnb while Yohai and Jessica Manafort sought a long-term tenant.
"I think I had to cancel a bunch of [Airbnb requests] when [Yohai] got the long-term tenant in," says Debello. "And then Airbnb put them somewhere else."
A real estate listing, showing the apartment priced to rent at $14,200 a month, claims that it has been rented. The Corcoran broker associated with the listing wasn't aware of the connection to Manafort, according to The Verge.
Last October, the New York Post reported a New York landlord claimed that Yohai and Jessica Manafort were illegally listing three other SoHo apartments on Airbnb. At the time, Yohai denied the claim and said the apartments were never listed on the service. A lawyer for the couple also told the Post the units lacked heat, hot water, and valid certificates of occupancy. That lawyer, Steven Czik, didn't immediately respond to an inquiry from Fast Company.
Prosecutors are now seeking a court order requiring Paul Manafort to forfeit the Howard Street property, along with other real estate assets linked with the alleged fraud.