Three decades ago, San Francisco was a mostly middle-class city. On a map of inequality at the time, most neighborhoods show up as either middle-income or low-income. By 2010, the city had become a hub for tech innovation, and incredibly economically segregated. A recent study of how that happened in the city–and in cities around the country–blames a phenomenon it calls "innovation intensity."
Researchers looked at 2 million patents–all linked to specific U.S. metro areas–to understand the level of innovation in a city. Then they studied the relationship between that innovation and a city's segregation by income, occupation, and educational level, controlling for factors such as changes in the economy and a lack of housing. The conclusion: A growth in high-tech innovation clearly causes a growth in inequality.
Between cities, a difference in "innovation intensity" accounts for 56% of the difference in economic segregation in neighborhoods. The researchers looked at the average effect in the U.S., but in San Francisco, for example, where patenting more than doubled between 1990 and 2010, segregation increased by 5.2 Gini points, a score for measuring inequality. In San Francisco, nearly half of that increase can be traced directly to the growth in innovation. Since 2010, it likely has increased more.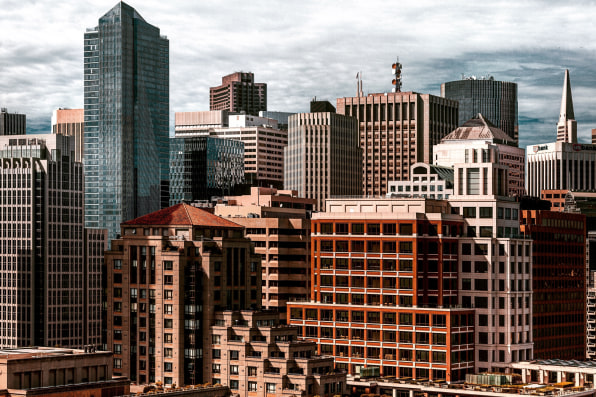 The economic segregation happens in two phases. First, as more innovative companies–tech companies, for example–open offices in a particular area, workers move closer.
"Typically what happens is that these innovative companies move to town, they rent old office spaces, convert old factories into office space for knowledge workers, and the second step is that these knowledge workers that used to be scattered around the city now start to move closer to these new office spaces," says Ruben Gaetani from the University of Toronto, who wrote the paper with Enrico Berkes from Northwestern University.
By itself, those moves begin to make neighborhoods more economically segregated. But the secondary effects matter more. "When rich workers move closer together, they increase the demand for local amenities," he says. The typical artifacts of gentrification–new coffee shops, yoga studios, better schools–are disproportionately valued by high-salary residents, he says, so more move in as rental prices rise and lower-income residents leave. This "amplification effect" accounts for two-thirds of the increase in segregation.
Can we design a way for cities to support innovation and not end up so stratified? The researchers haven't studied potential solutions, but Gaetani suggests that two factors may be key. Since the first wave of high-income residents in a neighborhood is often trying to reduce commutes, better transportation options could help. "The best way of addressing this is a gigantic improvement in the public transit system," he says. He also believes that improving equality between schools would help.
"If you think about what residential externalities are, the biggest one, no doubt, is the quality of schools," he says. "The quality of schools is very localized because funding is very localized. So by designing a better distribution in terms of quality of schooling, the amplification effect that comes from this divergence in the quality of amenities of different neighborhoods would be moderated substantially."