Square got its start helping sole proprietors accept credit cards. Now, the payments company is thinking bigger—in more ways than one. Today CEO Jack Dorsey unveiled a product called Square Register, an integrated point-of-sale system that has been in development for over two years. It's the largest of Square's hardware offerings, designed to serve larger-scale merchants with a wide range of services that stretches even beyond payments.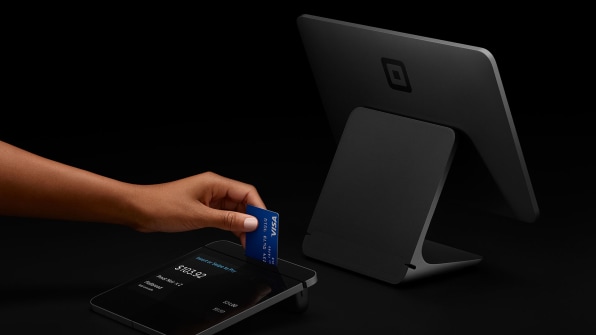 "Larger sellers wanted something that felt more professional, more integrated in their business," Dorsey said during the product's unveiling at a pop-up store in Manhattan. "We're making sure we're paying attention to their needs."
Square defines "larger" merchants as sellers with more than $125,000 in annual sales, a group that represents a growing portion of transactions, contributing 46% of Q2 volume.
As with all other hardware in the Square family, Register provides merchants with access to Square-built software that encompasses functions like inventory management, employee scheduling, and sales analytics. Services above and beyond basic payment processing have become a top priority for companies like Square and PayPal; they see an opportunity to become merchants' primary financial relationship, as banks once were. They'll be in an enviable position, if they succeed.
Register costs $999, or $49 per month for 24 months. The company will charge 2.5% + 10¢ for each Register transaction, a slightly better rate than the 2.75% that it charges for each transaction completed via its signature square card reader ($29) or swivel stand ($169).
Competitor hardware systems, like offerings from First Data-owned Clover, cost less than half the price of Register. But they provide just one screen, whereas Register provides two: one facing the customer, and one facing the checkout attendant. The two-screen setup gives the customer greater control, according to Jesse Dorogusker, Square's head of hardware. "You can keep control of your cards, you don't hand them over." Customers will also be able to see each item in their cart appear on-screen as it is scanned.
Register's first adopters, in select New York locations, include Ben & Jerry's Ice Cream, spin studio The Monster Cycle, and events company Best Beverage Catering.