"Every single day there's 10 things (a business) can take a stand on. Can you afford not to take a stand on a lot of them? Yes." Aria Finger, CEO of DoSomething.org, told a packed room at the Fast Company Innovation Festival last week. She acknowledged that as a company leader it's not easy to take a political stand, but increasingly that's what customers want.
As Rashad Robinson, the executive director of Color of Change, put it, "I don't know if you can make a business case" for corporate activism. But, he said, businesses and government "will follow what movements do," meaning it's up to consumers to continuously push companies in the right direction. Here are a few ways to put the pressure on business leaders to take a stand.
---
Related: "Power Is The Ability To Change The Rules": How Rashad Robinson Holds Companies Accountable
---
Keep On Tweeting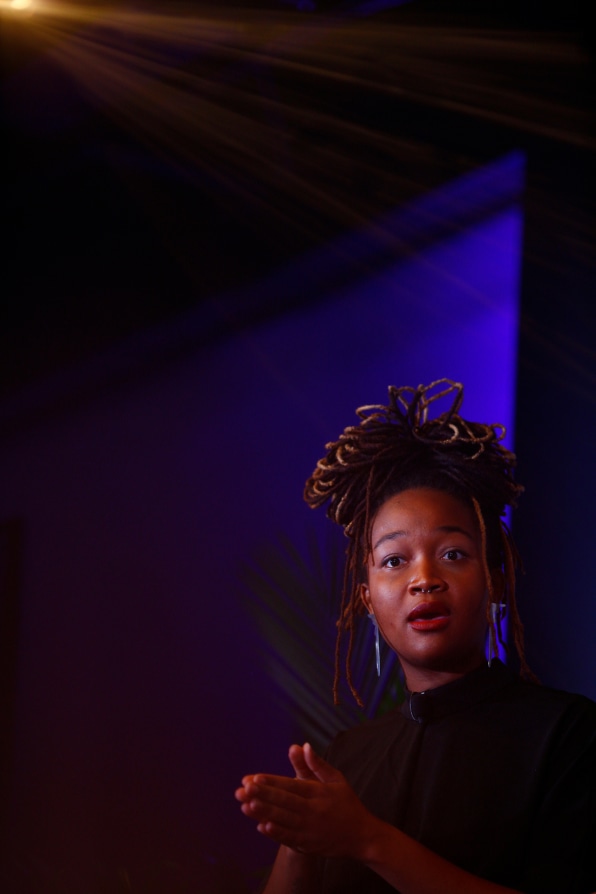 For Kimberly Drew, social media manager at the Metropolitan Museum of Art, thinking "more democratically about the ways we make change" means recognizing how digital and physical spheres bleed into one another. A tweet one person might deride as "slacktivism" can spur someone else to mobilize.
But, Drew cautions, it takes patience. "If you want to see the change, you have to stick to it. When you tweet to Delta because the flight attendant was rude to you," that's likely to get you a response the same day. "These [societal] changes aren't as quick. There's not a customer service for civil rights."
Pressure The People Who Pay You
"Employees are going to be the most powerful people in this world" when it comes to forcing corporations to embrace political action, Finger believes. That's because many business leaders look first to their teams when trying to decide how and whether to address something serious. "When I think about how to respond to an issue, I think about DoSomething members," said Finger. "I think about my employees. These are the people doing the work. If they're going to be pissed off and think [that her response is] a bad call, I need to respond to that."
Finger doesn't believe she feels this way just because she runs an organization whose mission compels it to wade into political issues all the time. Especially after the Pepsi ad fiasco earlier this year,  brands are keen on avoiding missteps–which may mean they're more open to listening.
"The most important thing is to listen and pay attention," says Robinson, addressing employers. "If you did that, 'you would know that Kendall Jenner is probably not going to be the best person to lead a Black Lives Matter protest." He adds, "If you're inside a corporation and you have enough power to play that inside role" and effect change, take advantage of it.
Look For Issues That Overlap
Finger pointed to Johnson & Johnson, which recently partnered with DoSomething on a cancer initiative. "You would sort of be surprised if they came out as big supporters of Black Lives Matter out of nowhere, for wrong or right," she acknowledged. But as DoSomething explored ways to add college students to bone-marrow registries to cover the donor shortfall facing cancer patients, her organization spotted a way to address the racial gap in patients' needs.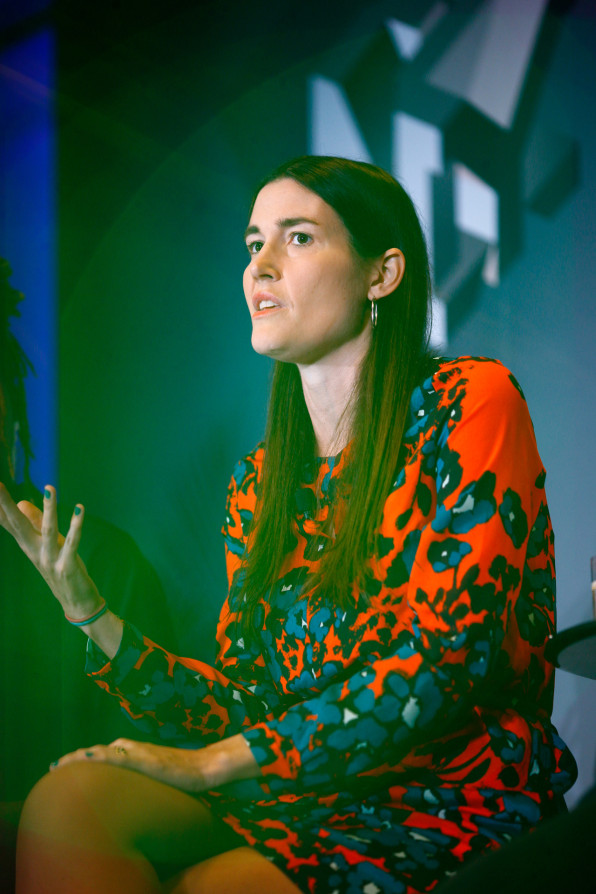 "If you're [a] white [cancer patient], you have a greater than 90% chance for finding a [donor] match," said Finger. But "if you're a person of color, your chances of finding a match drop below 70%." So DoSomething thought, "Let's make this a campaign about racial justice and healthcare at the same time."
The resulting campaign, "Give a Spit About Cancer," asked college students to swab their cheeks in order to be added to the Be The Match national bone-marrow transplant registry. And since people between the ages of 18 and 44 make ideal donors, it made sense for DoSomething to organize "Swab Mobs" at universities and encourage college students–already a core DoSomething audience–to get involved.
Companies typically want "cover" when they stick their necks out on a given issue, says Finger. Sometimes that means linking a less-controversial issue to ones that a company wouldn't likely tackle on its own, as in Johnson & Johnson's case.
Use Your Power To Empower Others
Over his more than six years at GLAAD, from 2005 to 2011, Robinson remembers going "from companies not returning our phone calls [about LGBTQ issues at the outset] to three people [who] would call back hoping the press release hadn't already gone out." That shift tracked the mass adoption of LGBTQ activism by companies that had previously treaded gingerly around those issues.
For Robinson, this is a clear example of how "it goes back to this issue of power. All communities are not equal in their demands to corporate powers or government powers." Around 96% of the Fortune 500 now have nondiscrimination policies in place explicitly protecting LGBTQ people, a dramatic reversal from 20 years ago, when that figure was in the single digits.
Robinson hasn't seen a comparable stampede by the business sector to issues like criminal justice reform and gun control, that are top-of-mind for many African Americans. He points out that while the NCAA rightly pulled out of North Carolina over a discriminatory anti-trans "bathroom bill" passed in March 2016, the athletics organization stayed put "after millions of black folks' voting rights" were threatened by state legislators earlier this year. "And it's a basketball tournament  where the NCAA Final Four is going to be 80% black!"
Robinson believes corporations shouldn't be allowed to feel that it's safer for them to back one community than another. Either your lived values reflect the belief that discrimination–against anyone, on any basis–is wrong, or they don't.
"None of this is about altruistic acts," Finger adds. "It's a set of decision-making that brands are making. As consumers and employees," she says, change starts with "recognizing the role they have to play in pushing institutions to do the right thing."