When, earlier this month, wildfires began to rage across Northern California, consuming more than 200,000 acres of land and displacing 100,000 people, many Americans felt helpless. But Simone Mosely, a 28-year-old mother of two who was attending a hip-hop conference in Atlanta when the fires broke out, immediately mobilized. As a Hipcamp host and manager of Chanslor Ranch, with tents and tipis on a nature preserve that encompasses 400 acres of bucolic, California Pacific coastland, Mosely had at her disposal just what the evacuees needed. With the approval of her boss, the land's owner, Jonathan Wang, she opened the gates and has been hosting up to 40 people at a time since.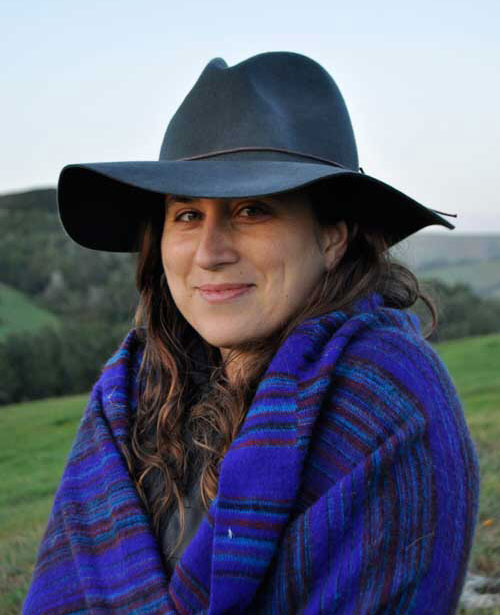 Mosely and Hipcamp CEO and founder, Alyssa Ravasio, blew the bugle to open up private campsites to provide free refuge for those fleeing the fires. And more than 20 other Hipcamp hosts answered the call, providing shelter for hundreds of people—at a personal cost of tens of thousands of dollars—in their barns, campgrounds, treehouses, and yurts.
Hipcamp's efforts are an example of the positive potential of technology at a time when such rosy notions have been taking a bruising. The company's online platform allows you to search for and rent campsites on privately owned land, but it aspires to much more—to transform the way Americans behave and see themselves. By opening up private land, Hipcamp is trying to change flyover country into a big welcome mat.
"We're creating community across the political divide and the consistent geographical line that marks the split, usually between rural and urban," Ravasio says.
In 2012, Ravasio wasn't espousing such ideals. She was unemployed, had been bumming around India for a while, and was in Big Sur, California, looking for a good spot to camp so that she could watch the sun rise on New Year's Day, 2013. Frustrated with the lack of online resources, she took a 10-week coding class and created Hipcamp, where people can go online and look up campsites on both private and public land—although, up to now, they can only book the private ones viewable on the site.
It was good timing. National and state parks are being overwhelmed by crowds. A record 331 million people visited parks in 2016, and the number will be higher for 2017. If you can actually book a campsite, you must often contend with congested trails, peak vista photo opportunities marred by passersby, and sleeping with a stream of late-night headlights and nearby chatterboxes–not exactly a get-away-from-it-all experience. Private campgrounds and the many RV parks that dot the land, of course, aren't inherently better than public ones. But they provide an alternative as well as a greater opportunity to customize one's outdoor experience. And thanks to Hipcamp and other online platforms like Tentrr and Land Apart, they are much more accessible to a younger generation of campers.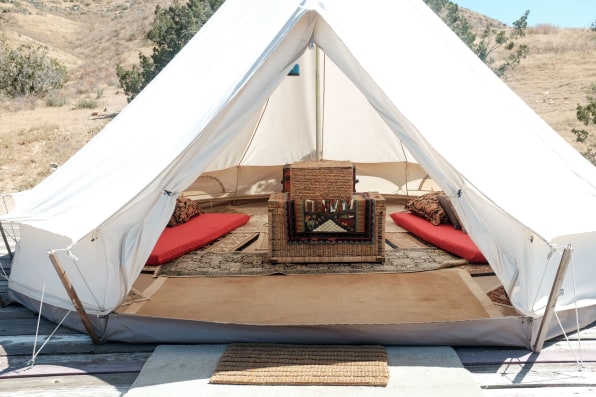 It's been estimated that 60% of the U.S. is private land. That's a lot of space and untapped potential in the same way that Uber made use of an underutilized resource, vehicles, to get us where we want to go, and Airbnb did the same with people's homes. (The tagline, "Airbnb for the outdoors," is often used to explain Hipcamp and similar sites.)
As life changing as those billion-dollar businesses have become, Hipcamp distinguishes itself by striking a particularly resonant chord in the current political climate. There's something ambitiously, "this land is your land, this land is my land," about creating actual common ground between isolated land owners and denatured millennial urban dwellers.
Take, for instance, out on the mesa about two hours north of Los Angeles, in the barren brush of the Cuyama Badlands, where Hipcamp host Jim Reveley lives and provides several accommodations: bare flatland for your tent ($25 a night), a large canvas tent with basic amenities ($150), and a very rustic Speakeasy Lodge ($300), which can house 20 people or more.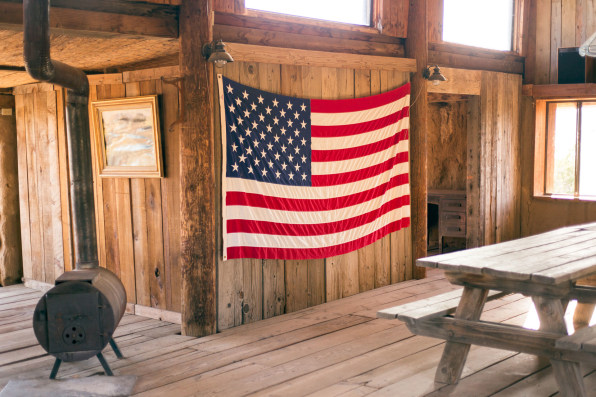 A former firefighter, self-described conservative, and Trump voter, Reveley says that he doesn't usually talk politics with his guests, but he thinks they know where he stands, because he's clean-cut and 76 years old. There is a large American flag that looms over a large, wooden picnic table, which sees a regular stream of mostly young people from the Bay Area and Los Angeles who "are looking for wide-open spaces; something away from the hustle and bustle," Reveley says. (Reveley says he's making about $5,000 a month.)
Reveley's son, Ben, an audio engineer who works in music education, has been pleased to see how his father is interacting with his guests. He sent the following email earlier this year to Ravasio:
Hipcamp has the power to break the echo chamber of partisan networking that surrounds us right now. It provides a window between urbanites and country folk. Over this last year, I've watched my dad host the most colorful spectrum of people from EVERYWHERE. Most [of] all, young urban adventurous people that have been most respectful of the land. He has been surprised by the quality of the characters that he has hosted. I think it has changed him for the better. Tolerance of others' lifestyles is now approaching acceptance. He, like many land owners, are mostly cut from the red stripes of the American flag, but I think there are ways to let the stars [of[ humanity shine through from the deepest blue backdrop of this land.
(Almost) 1,000 Points Of Light
After receiving $2 million in 2014 in a seed round led by O'Reilly AlphaTech Ventures, among other investors, the company was slowly building a following when it lucked into a nation-captivating event. The "great American eclipse" in August compelled thousands of people to scramble to find accommodation in or near the "path of totality." By July, when national and state campsites as well as most hotels and motels were booked, Hipcamp revealed on its website—in a vivid sash that spread across the nation's map—1,000 points of light, or more specifically, 789 Hipcamp hosts with over 1,000 campsites within the path.
Hipcamp increased from 2,000-plus private camp options available on its site in October 2016 to more than 17,000 today. There are 1,833 hosts and 2.2 million campers who used the site last year.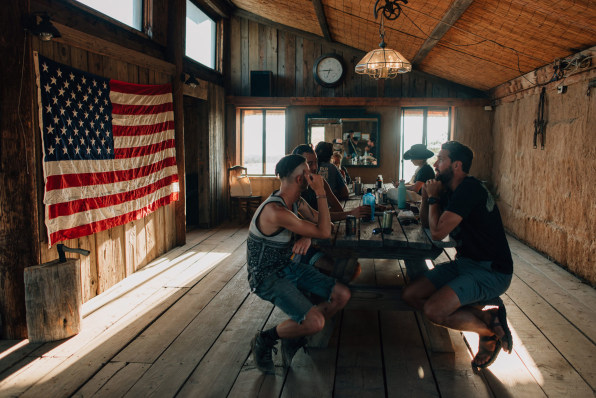 The company is in position to get even more of the market share of the 40-plus million Americans who camp because of a recent change in the reservation process for camping sites on federal campgrounds. Formerly only possible through www.recreation.gov, booking a site on a wide swath of public campground will soon be feasible (not just viewable) through third-party sites like Hipcamp.
And yet, considering the road bumps that Uber, Airbnb, and most quick-start, successful companies endure, how long will Hipcamp's honeymoon phase last?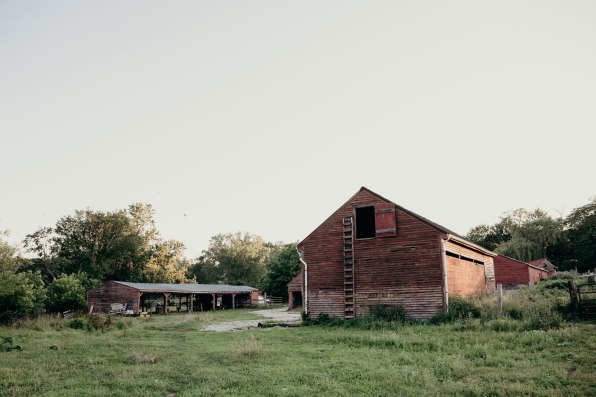 Ravasio says no major mishaps have occurred on the ground yet, but sending millions of clumsy, tight-jeaned weekend warriors into America's private hinterland won't go without hard knocks. A rusty barn nail or angry bear is bound to happen to a Hipcamper. The company ensures million-dollar insurance coverage for the hosts, and it also sends field scouts to inspect host sites, upon request. "We are focused on safety," Ravasio says. "We take very seriously our mission to educate the next generation of outdoor enthusiasts."
Too Much Of  A Good Thing?
But isn't it possible that all this access could contribute to more people crowding national parks? "That's an interesting question," says David Smith, the superintendent of Joshua Tree National Park. But his more immediate concern is to accommodate the 3 million people visiting his park annually. Joshua Tree's nine campgrounds just aren't enough, he says, which leads to illegal camping that damages the park.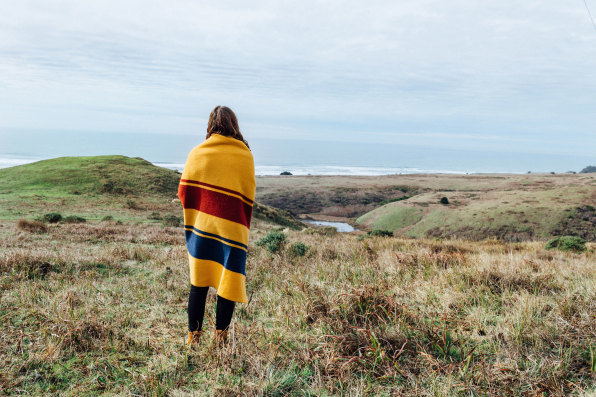 "I would be thrilled if more folks had more opportunities to camp outside the park," Smith says.
Farther north, the smoke is finally dissipating, and Mosely reports that dozens of past Hipcamp visitors to Chanslor Ranch have been showing up to give wildfire evacuees a helping hand. "That has been so beautiful to see," Ravasio says. "Everyone is stepping up."
But she wants the unity to extend beyond crises. In fact, there's a new map on the Hipcamp site—one that doesn't show states in the now familiar red versus blue, but in a benign green, beige, and orange. It's another sash across the country, and this one shows where people can camp to see peak fall foliage.