Allbirds, Silicon Valley's favorite wool shoe brand, just got a whole lot cuter with a new limited-edition line of toddler and kids shoes called–wait for it–Smallbirds.
Allbirds has been a darling of the startup world, having raked in more than $27 million in investment to scale its growth. Founded in 2015 by New Zealander Tim Brown, a former soccer player, and entrepreneur Joey Zwillinger, the company has so far only produced two styles of shoe, a sneaker and a flat, both for $95. The shoes, which are made from superfine merino wool, are soft, moisture wicking, temperature regulating, and odor-minimizing. They can also be worn sock-free.
All of these features make them perfect for toddlers and kids. The stretchy nature of the material means that they can accommodate growing feet, the wool is good for sensitive young skin, and not having to put socks on your two-year-old means saving at least five minutes every morning. Smallbirds are exact replicas of the adult sneaker, just in teeny form, and come in orange, blue, and gray. Brown explains that customers had been asking for kids shoes for a while. "Plus, the naming options were just too good," he says.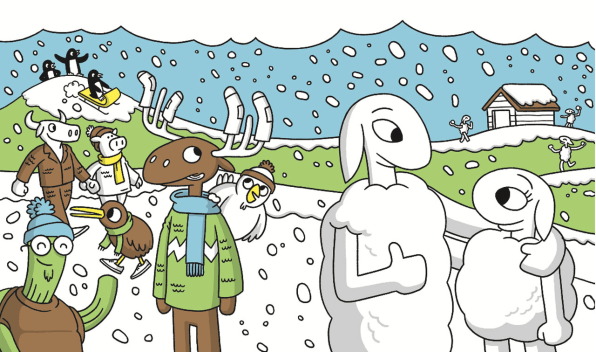 The kids shoes, which cost $55, will come with an adorable children's book written by Zwilinger himself called Sadie Shaves the Day. I read it and thought it was pretty awesome. It's a quirky tale about a sheep who is concerned when winter comes sooner than expected, causing all the other animals on the farm to feel cold. The book doesn't mention Allbirds shoes at all, but covers weighty topics like climate change, how caring is sharing, and the importance of consuming vitamin-rich green juice.
The launch of the kids' sneakers seems timed for the holiday season, and the fact that the adult and kid shoes look exactly the same means that there will be a lot of mommy-toddler matching sneaker looks showing up on your Instagram feed this Christmas.