When most people think of Anheuser-Busch, what comes to mind are its most famous American beers—Budweiser, Bud Light, Michelob, and the like. But these days, the company is a global beverage company that controls dozens of brands, including Stella Artois, Becks, Bass, Boddington's, and Rolling Rock.
It's also home to numerous smaller, craft beer brands. And Anheuser-Busch says it's always looking for new ideas, new beers it can launch at both massive and small scales, and that means coming up with new ways of doing things.
That's what about 50 Fast Company Innovation Festival guests were hoping to learn about when they came to the company's New York commercial strategy center Monday for a talk on how Anheuser-Busch innovates and attempts to stay ahead of the competitive curve.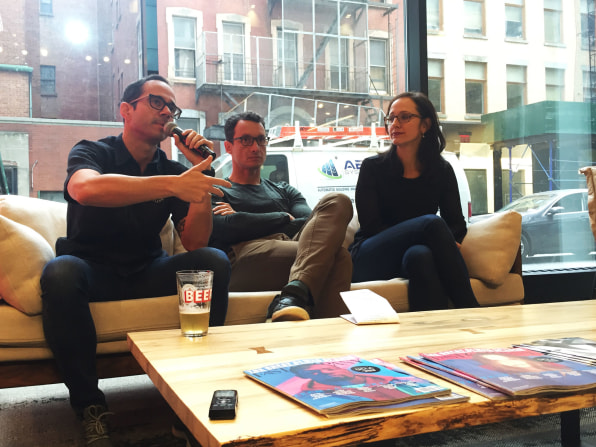 According to the Brewers Association, beer in the United States was a $107.billion business in 2016, with $23.5 billion of that coming from the craft side of the industry. Those are very big numbers, and Anheuser-Busch obviously wants a big, and always growing, piece of that pie. But how does it make sure that it's not resting on its laurels? That it's able to keep coming up with fresh concepts, new beers that will excite consumers, and the kinds of thinking that will ensure it can continue to innovate.
Doing so means understanding what consumers want, and not getting stuck in old ways of thinking, Felipe Szpigel, president of the high end, Sandro Basil, vice president of people, and Jodi Harris, head of consumer insights stressed during the panel discussion.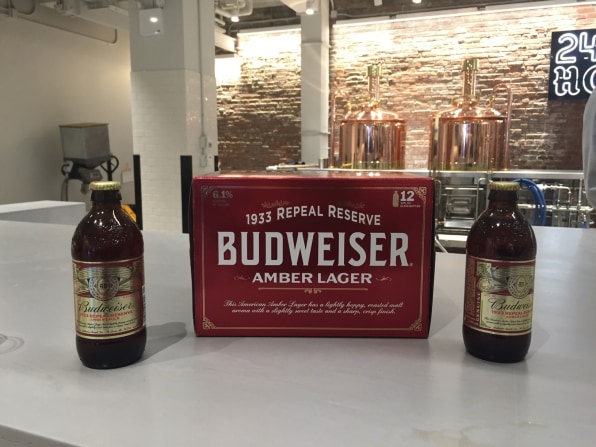 "The key word…is 'listen,'" Harris said. "Too often, we spend a lot of time asking questions, validating the big ideas we might have versus just listening and observing and immersing ourselves in the culture with consumers, building those relationships, building trust and transparency."
Added Harris, a key fundamental behind Anheuser-Busch's innovation goals is accepting that it can only come if the company understand it's a "two-way street."
Internally, company executives have coined a phrase that gets to the heart of these goals: "Break the glass." That means not just relying on internal thinking and ideas, but going out to "actually sit next to customers, go to their homes," Harris says. "Not just consumers, but bartenders and other stakeholders in the industry."
When done well, it can mean great ideas can be collected, and acted on, in extremely short periods of time. Harris said that it can traditionally take 18 months to launch a new product, and recently, she and her colleagues found themselves with just two weeks for the ideation phase for some future products.
"We rolled our sleeves up, and we went across the country," Harris recalled. "We spoke to over 200 consumers…and came up with over 50 branded ideas that stretched across products…motivation, and what we call 'passion points.'"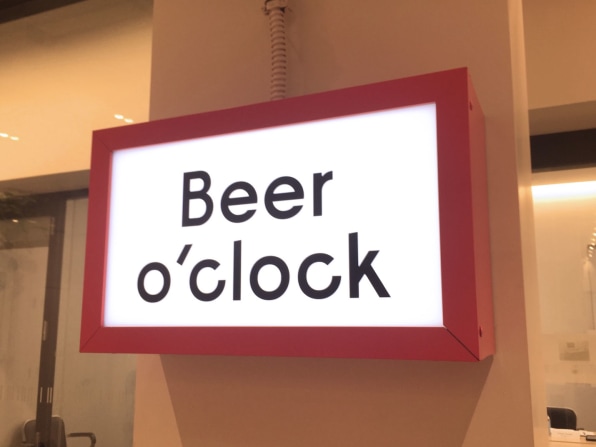 Those conversations involved communicating with consumers in all the ways that are important in people's everyday, real, lives–sports, music, food, and others.
"And what would have taken about six weeks to do," Harris explained, "took about a week, and we were able to turn it into…a plan."
The key to that was breaking the company's traditional processes, she argues. "You're not going to learn something different or listen to consumers a different way if you're following your instincts," she says. "You've got to be able to break the mold a little….It's exciting, it's a little bit painful, it's a little scary, but that's what innovation is all about."
And the result of this mold-breaking listening tour? Harris says Anheuser-Busch has 10 new innovations coming out over the next year. Stay tuned, and stay thirsty.