After Hurricane Harvey tore through Houston and much of southeast Texas last August, the outpouring of relief was fast and multifaceted. Aid groups delivered lots of emergency supplies from clothes to food and water, and even hotel vouchers for those displaced. In the months that have followed, however, people who already had some of those basics covered might have found the continuous flow of stuff less helpful.
At some point in a recovery, victims don't need more in-kind goods or temporary lodging. They may benefit most from just plain cash to buy something specific from a reopened store (work gloves, maybe, or baby supplies), or to help pay bills, or for whatever feels like a lost necessity.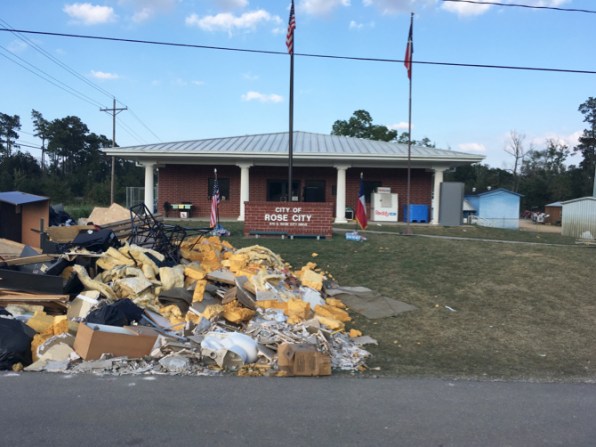 Aid groups, though, typically don't offer unrestricted funds, but that could now be changing. After Hurricane Harvey, GiveDirectly, a nonprofit that gives unconditional cash transfers to poor families in the developing world, launched a new program to reapply its model domestically, in the hardest hit areas in and around Houston. The group has set up an online donation page and is working to identify the neediest families, each of which will be awarded a $1,500 prepaid debit card.
"I think our philosophy is pretty simple," GiveDirectly cofounder Michael Faye tells Fast Company. "Recipients [in disaster zones] prefer cash and prefer making their own decisions and are often frustrated with receiving things that they don't need."
"We're doing this for many of the same reasons we started GiveDirectly," adds GiveDirectly COO Piali Mukhopadhyay in an email to Fast Company. "We were frustrated with the inefficiency of existing options. It simply doesn't make sense to truck in food donations from across the country when food is readily available in local stores. We looked for options to just send money when we started GiveDirectly and there were none; when we saw something similar in Houston, we thought, 'This should be available.'"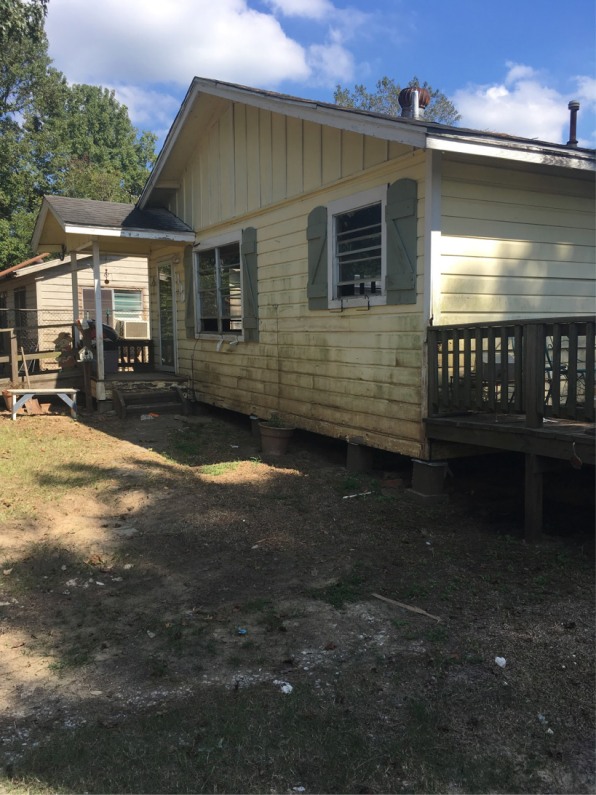 The group, which has given more than $150 million to 400,000 impoverished people in East Africa, posted a detailed account of its rationale online, pointing out that direct cash goes further because there's less group overhead or transport costs associated with sending funds. Direct cash has also been shown to radically improve devastated economies: In Uganda, similar grants to unemployed kids have generated returns between 30% to 49% over time, while in Sri Lanka, the rate of return has been between 64% and 96% among male entrepreneurs. In some places, there have been traceable health benefits, including the reduction of low-birth weight babies in Uruguay, while a World Bank report shows that the money is rarely misspent on "temptations goods" like booze or tobacco.
So far, GiveDirectly has committed to aiding residents of Rose City, Texas, a small town with around 500 people that was basically completely submerged by a combination of rainfall and water released to protect a nearby levee during the storm. The program will then expand to other small towns and theoretically neighborhoods in Houston, but the scope of those efforts depends on the total amount of donations. John and Laura Arnold, the billionaire philanthropist couple from Houston, recently gave the group $5 million toward the effort, enough to start targeting at least 15 other communities in the region. Because occupancy in some places may vary, the group is now sharing numbers in terms of total recipients: They estimate being able to assist more than 3,000 people total.
GiveDirectly has been vague about which exact areas will receive the cash but created a formula to determine priority. "We applied a range of criteria to select locations: degree of damage sustained, income levels, access to other aid resources, and size," says Mukhopadhyay in her email. "Working in smaller towns with widespread impact allows us to maximize speed of delivery by simply enrolling every household. We've also found that in communities hard hit, there is strong support for a universally targeted approach."
In areas where there may be a large difference in terms of who is suffering, the group will try a "sensible household-level targeting approach": "In some cases, that criteria may simply be residency in a particular town; in other cases, we may target more narrowly," says Mukhopadhyay. That may mean finding proxies for income and loss. In Kenya and Rwanda, for instance, the company took into account existing household assets as one factor for program consideration, while in Uganda households were chosen, in part, based on primitive housing materials.
Residents don't need to remain in the area to be eligible. The group is working to spread the word through town hall meetings, which help gather some people, spread the word to others, and register everyone for benefits. That model would work in larger neighborhoods, too, where someplace like a school could become a central gathering point.
Beyond that, GiveDirectly hopes their effort will encourage more conversation about where and how other kinds of relief are falling short. Obviously, standard aid groups, which often descend into hard-hit areas with basic supplies like food, water, and even help finding temporary shelter are still very important and valuable, but there's a point where the needs of the people in such areas shifts dramatically. "When you talk to folks from Rose City, they'll tell you things like, 'We don't need secondhand goods that I couldn't sell at a garage sale,'" Faye says.
GiveDirectly has already started doling out payments there. At the same time, when team members arrived on site, they noticed more issues with relief efforts. Faye notes that bottled water continued to pile up in the town, even though the water system was already clean and working. Food trucks with different staples like "beans and carrots" were arriving when more food was already available at a nearby Walmart. What residents lacked was the funding to pay for mold removal from their houses, or to repair their cars to get to work.
"The question is when to make that transition," Faye says, about groups moving from short-term resupplying into longer-term recovery financing. On the flip side, he often hears from donors who are "frustrated with the opacity and inefficiency of the existing existing system"–basically the idea that most often funds move to a relief group first. The group's online call to action points out other traditional and well-intentioned aid efforts that have gone awry. In 2008, tons of food for a hunger relief effort in Haiti simply rotted at port. In 2013, NPR reported that aid groups were overwhelmed by clothing sent to help victims of Superstorm Sandy.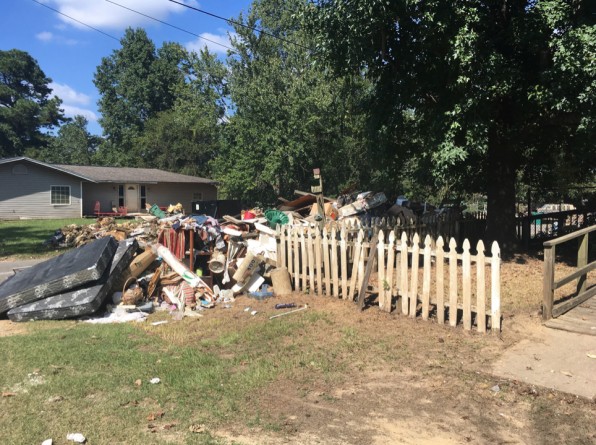 "The current system is just not delivering adequate results to people in need, and we view cash as a strong alternative to the status quo," says Mukhopadhyay, who adds that anyone who might be opposed to this idea should ask themselves the following hypothetical: "[I]f I lost everything, would I trust a stranger to guess what I most needed?"
The group, which is known for methodically tracking the impact of its experiments–it's working on another around universal basic income–decided to try the effort in Houston before other storms devastated Florida and Puerto Rico, an earthquake struck Mexico City, and fires ravaged Northern California. The model could well be worth expanding if it's successful, but first they need to complete the tests. (GiveDirectly generally keeps close tabs on how donor's money gets spent, finding ways to track and share results. Its overhead is extremely lean: approximately 90 cents of every dollar gets distributed.)
When it comes to basic humanitarian efforts, the conversation has already shifted. In 2016, the United Nations secretary general issued a report noting that cash-based programming should be the default method of support for international aid. While GiveDirectly doesn't intend to shift its focus from its usual cause of cash as development aid, Faye is interested in challenging the emergency-relief sector to figure out whether there's a more efficient way for groups to speed recovery after major disasters. "I think we need to switch the burden of proof and ask organizations to justify their expenses on doing something [other] than simply putting those resources in the hands of the poor and letting them decide."