Before you complain about the insane hours of your job, Peter Gelb has you trumped: the general manager of New York City's Metropolitan Opera has a 24/7 clause in his contract, which means he has to be available whenever to deal with whatever.
"The search committee of the Met's board of directors wasn't joking when they told me in my interview that one of my primary qualifications was that I lived only four blocks from Lincoln Center," Gelb said. "In order to run The Met, I have to wear many hats. Artistic and business leader, fundraiser and sometimes amateur medical director for the opera stars. During the season, I often feel like a doctor who is always on call. In fact, after 12 seasons as a general manager dealing with the fragile state of tenors and sopranos, I've come to realize that there are only three stages of health when it comes to opera singers: they're always catching a cold, recovering from a cold, or suffering from a cold."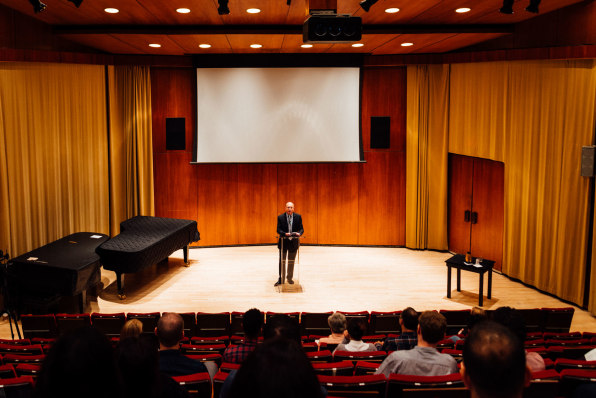 At Fast Company's third annual Innovation Festival, Gelb gave an inside look at how he's tackling the persistent challenge of making opera more accessible to a mainstream audience.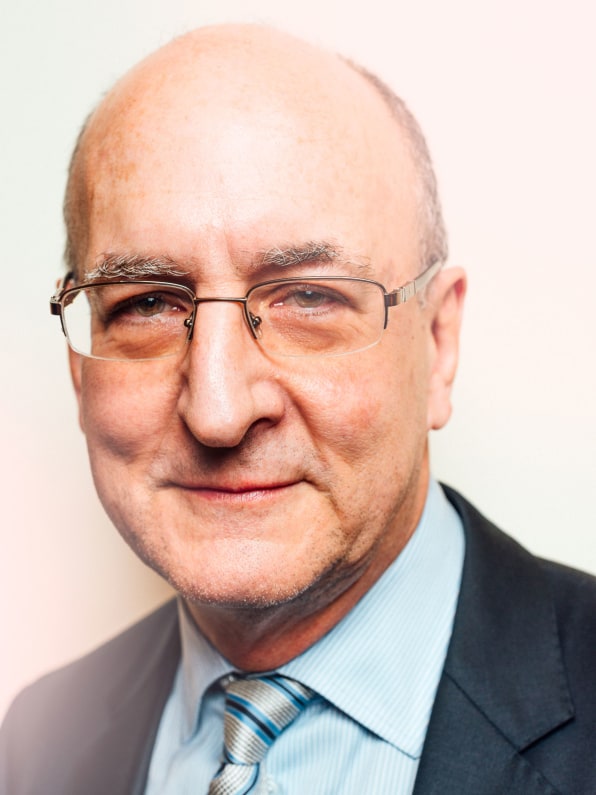 "Instituting change in a 400-year art form hasn't been easy. Grand opera is the most complex and complicated of the performing arts since it involves a full-size symphony orchestra of 90 or more players, a full-sized chorus of 80 or more singers, and scores of principal singers dancers and supernumeraries," Gelb said. "It's no wonder that one of our board members is fond of quoting an aphorism he attributes to Winston Churchill, that 'the only endeavor more complicated than grand opera is war.' Churchill actually never said that, I don't believe. But having led the Met for the past 12 seasons as its general manager, I can imagine what it feels like to be a battle-worn veteran."
Part of Gelb's plan to connect opera to a wider audience includes Live in HD where moviegoers across the world can watch full performances from the Met Opera, along with a 24-hour radio program on Sirius XM.
"The result of all this electronic distribution has been to boost our audience and [the] profile of opera. But it is always an uphill battle since opera is not nearly as popular as it once was," Gelb said. "Opera and classical music haven't been taught in public schools in the United States for more than 50 years. Long gone are the days when a well-known composer [like] Philip Glass found employment after graduating from Juilliard in the '60s as the composer in residence of the Pittsburgh public school system, writing music for everything from marching band to high school chamber ensembles."
That uphill battle includes finding that all-important funding to not only pay for the elaborate props and costumes but to also pay its massive staff, including 3,200 full-time and part-time employees. According to Gelb, the Met Opera operates with an annual budget of close to $300 million, with only half of that being earned revenue–the rest comes from patrons. While it's a priority to maintain an actively giving donor base, Gelb has invested heavily in incorporating new operas from contemporary composers, like The Exterminating Angel by Thomas Adès, into its repertoire of classics–and even trying to update some classics, to varying degrees of success.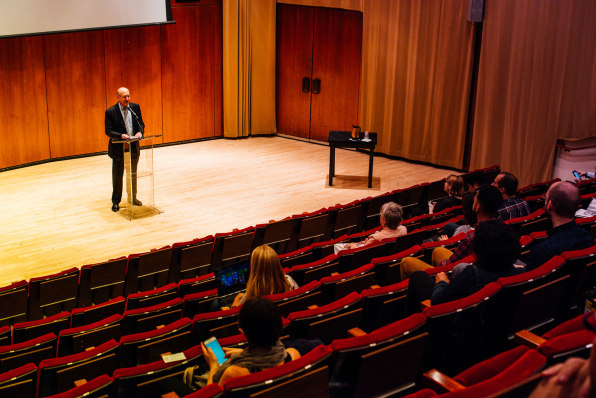 "I had a hard lesson in 2009," Gelb recalled, "when we replaced [director] Franco Zeffirelli's beloved and grandiose production of Tosca with a new grittier conception directed by the esteemed French director Luc Bondy. Our new Tosca in 2009 certainly divided the public, although Bondy was convinced that the 'boos' he heard on stage were actually audience members shouting 'woo.' Since he'd never been booed before, I didn't have the heart to disagree with him."
The Met Opera is working on a different production of Tosca that Gelb said will "be Napoleonic in setting but contemporary in its theatrical ideals," which is a perfect description of the dichotomous state The Met Opera has to navigate–staying current which staying true to its distinguished history.
"My enthusiasm for running this institution is undiminished," Gelb said. "The challenge of sustaining the aging art form of opera to keep it young and vital requires nonstop attention."