"Fortunately or unfortunately, Planned Parenthood is in the news every single day," Planned Parenthood president Cecile Richards said during Fast Company's Innovation Festival on Tuesday. "It hasn't been hard to get attention."
That's certainly true: Planned Parenthood has been under near-constant attack as a Republican-led Congress has sought to defund the nonprofit organization. But as Richards said in her conversation with talk show host and Real Housewives producer Andy Cohen, that attention has served as an opportunity.
"The most important thing it has allowed us to do is have both young people and women tell their stories," she said. "Thank God for social media. It has allowed us now to focus on not only the services we provide, but also the fact that healthcare in this country shouldn't be a political issue. It should be a basic human right."
That social media can serve as a vehicle for activism isn't news, but in recent weeks we've seen just how powerful it can be in surfacing marginalized voices. The response to damning allegations against producer Harvey Weinstein has been overwhelming, as countless women have come forward to tell their personal stories of sexual assault and harassment via the #MeToo campaign.
"Everyone has more of a voice than they've ever had because everyone has a Twitter or Facebook account," Cohen said. "You can actually start a grassroots movement on social media in a way that you never could before."
The conversation surrounding sexual harassment and assault, Richards noted, was not unlike another issue that has long been stigmatized and politicized: access to safe and legal abortion in America.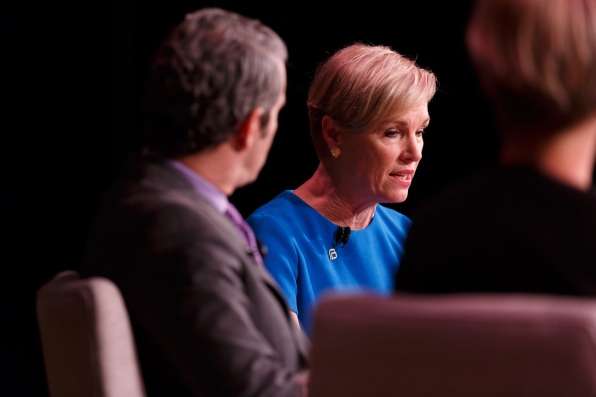 "I think women are finding their voice and demanding equity in this world in a way that we haven't until now," Richards said. "What we've seen in the last 10 years is women sharing their stories—telling stories that have been hidden for way, way too long. And it's not just women in Ebony and Elle and Glamour. Now you have Shonda Rhimes literally putting stories about abortion in her shows that are not stigmatized."
Part of Cohen's job as the host of Watch What Happens Live with Andy Cohen, he believes, is to use it as a platform and shed light on issues that he cares about, especially as a gay man.
"I'm the only gay host on a late-night TV show," Cohen said. "If there's something that's affecting my rights, I can only speak to my heart. If someone in Kansas doesn't know any gay people, and I'm their gay best friend in their head, then maybe I can change that person's mind by speaking from my heart."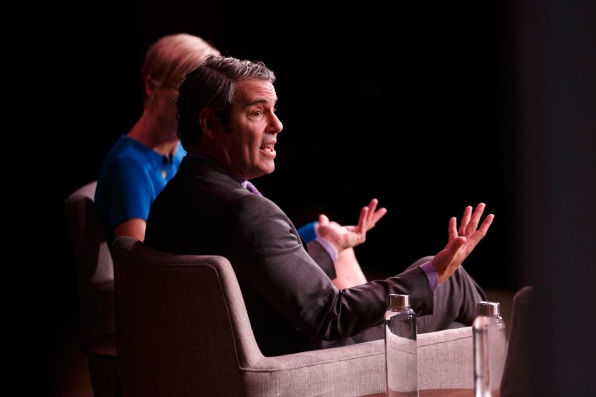 For Planned Parenthood, technology and social media has also increased access tenfold for those who need care. Features like Chat/Text, for example, allow women and girls to discreetly ask questions of Planned Parenthood experts via text. Knowing Planned Parenthood can play that role is what helps Richards stay optimistic and keep at it, day after day.
"We did the math early on, and every single day we could keep our doors open, approximately 8,118 people got care," Richards said. "To get up in the morning and think: There's a woman in Ohio, or a teenager in Texas, who's going to get care from Planned Parenthood today because we were able to keep things from rolling back. That's very inspiring and motivating."