So this is weird, but the company is actually selling a dancing hotdog costume on Amazon. The dancing hotdog in question was the star of a popular Snapchat augmented reality filter earlier this year. Its popularity gave it a kind of cult status–and, well, here we are. Snap describes the costume as "Made of 100% beef, but never starts it!" and says it has head and hand slits "for easy access to cups, touch screens, and turntables!" The full Amazon description:
Have fun, impress your friends, and achieve your wildest dreams (probably) with the Dancing Hot Dog costume! Perfect for any dance floor, from flattened cardboard to picnic tables. As the world's first augmented reality superstar, you can now dress up as everyone's favorite all-beef b-boy and have a dance battle with the best of them!
A Snap spokesperson told TechCrunch that this isn't the first odd item Snap has sold on Amazon. Previously the company has sold a ghost stuffed animal, playing cards, and a ghost backpack.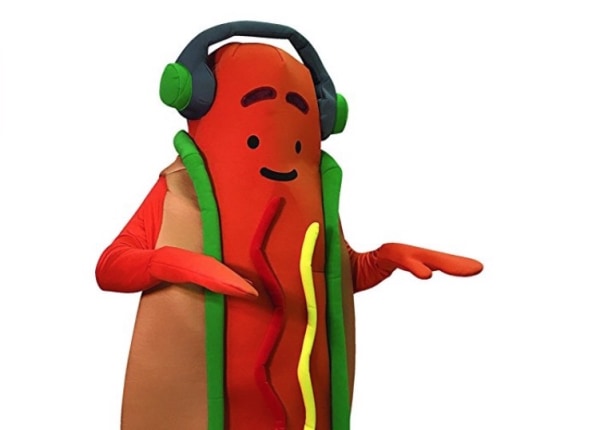 [Image: Snap/Amazon]