Taryn Toomey, founder of the cult fitness studio The Class, isn't too worried about trying to define the exercise routine she sells for $35 a session. She prefers to keep it mysterious.
"What is The Class? I get that question all the time," laughs Toomey at her Tribeca studio during the Fast Company Innovation Festival on Tuesday. "It's the simplest question and yet it's the hardest to answer, because it marinated for so many years without even so much as a name."
The Class is generally sold out most weekends, with attendees swearing by what she calls an "emotional workout." There are elements of cardio, Pilates, and meditation–but also things like yelling and shaking, and frankly, doing whatever it is you feel like.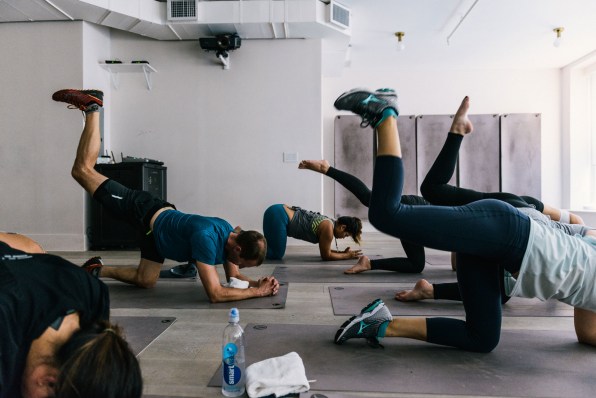 "It's a mashup of all the different things that I learned, from yoga to fitness to therapy to work in plant medicine to trying to heal myself," Toomey explains of her workout's origins. "It's not one thing."
This, she says, drives some fitness fans bonkers, with many asking her (or calling the studio) to demand: Is it cardio? Is it yoga? Is it bootcamp?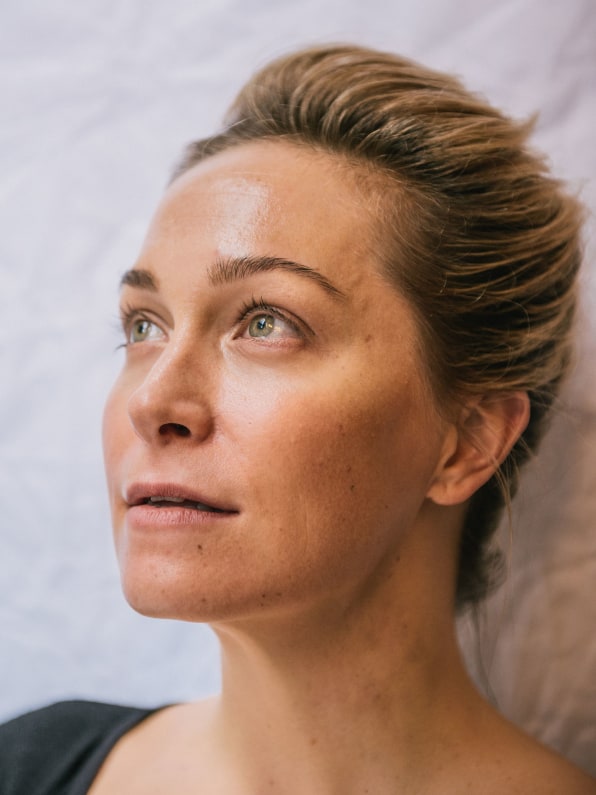 "As humans, we want categories," muses Toomey, admitting she understands how it can come across as frustrating. "We want to know: What is it?"
But the fitness founder specifically named her course so generically so because she simply didn't find the language to pin down its essence–not to mention what people take away from it. Some students tune her out and dance by themselves in a silent trance, others take her words verbatim and find themselves moved to tears–or primal sounds. Others simply want a sweat-inducing workout, which The Class can easily provide.
But during a single session of The Class, one can expect a nearly spiritual talk from the instructor, who commands the audience to be still, check in with their body, and quiet their mind. Participants are instructed to do these things even as they conduct five straight minutes of jumping jacks. The Class is, in many ways, an experiential exercise.
"It's called 'The Class' because there are so many things in the bucket of what we do [in a session]," she says. "It's whatever you want it to be."
The most she will say is that The Class "is a movement practice. It will change your body, it will change your mind, it will change your life." But that definition is remarkably vague.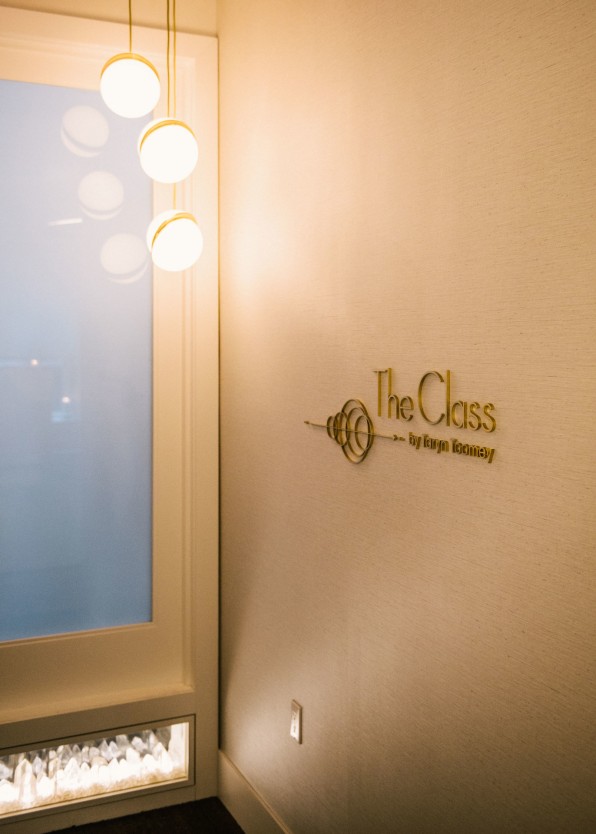 Toomey says some consumers aren't interested in her studio due its lack of a clear definition, but many more, she says, show up for exactly that reason: They're intrigued. Call it "mystique branding," which causes newcomers to her various locations–New York, L.A., Vancouver, and East Hampton–to want to know what the fuss is all about. It's the wellness equivalent of that underground unmarked bar everyone is trying to get into.
Not that mystery isn't nerve-wracking, too. Toomey admits that some customers do show up and declare, "I don't know what this is . . . I'm scared."
Overall, Toomey feels, clients who do attend The Class are of a more adventurous and spiritual personality, and generally far more female than male.
"It's not for everyone," Toomey relents. "The people it does attract are a certain open-minded type . . . and want to step into something different." Toomey says that first timers to The Class always say the same thing: "It's hard to explain."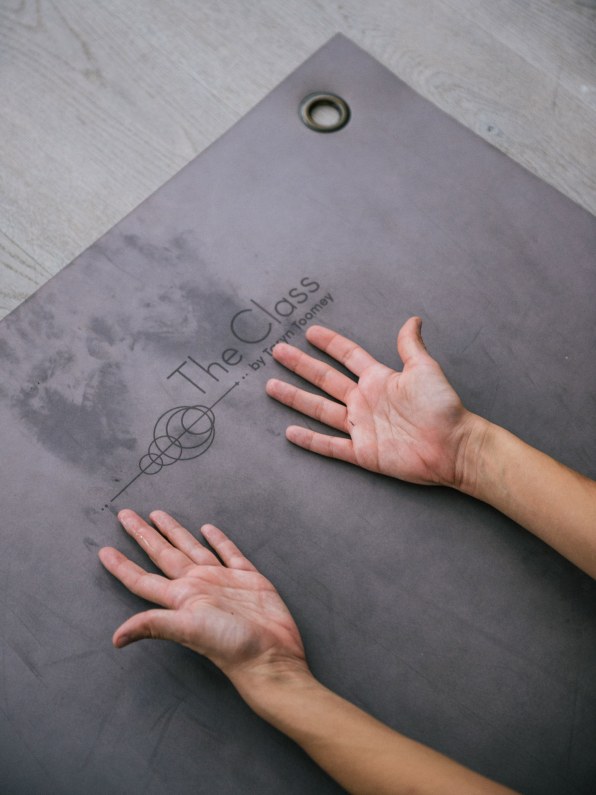 Since opening her first studio in early 2017, Toomey has  expanded and brought on a business partner and publicist who both urge her to better define her practice. But the newly minted founder says her word-of-mouth approach–steeped in mystery–is working just fine.
"I've stayed true from the get-go that I haven't and won't give it a name," she stresses. "It doesn't have a specific bucket and I'm not going to put it in one."
One avenue that has attracted more customers has actually been Toomey's Instagram account, which boasts messages of acceptance and empowerment, along with artistic images of beaches, skylines, and dramatic clouds. Toomey cites two recent class attendees who hailed from Australia and New Zealand and joined The Class after following her Instagram account for a long time. "That makes me feel happy about how much time I spend on Instagram," Toomey laughs. "It's a great marketing tool–and it's free!"
Out-of-towners, much like their New York City counterparts, wanted to know what exactly goes on in her studio. They didn't know what to expect.
"The Class is a feeling–we're opening up a room for people to feel," she says, without any further clarification. "They want to experience it."