One sweltering summer after college, Kevin Lavelle took a job in Washington, D.C. He tried to look polished at the office, but most days he was a sweaty, wrinkled mess and it showed on his damp, creased shirt. There had to be a better way.
"I looked around for a brand using moisture-wicking, wrinkle-free fabrics in their shirts," Lavelle explains at the Fast Company Innovation Festival. "But to my surprise, there wasn't. So I decided to start that company."
Five years later, Lavelle is the CEO of Mizzen+Main, a men's workwear brand that incorporates performance fabrics—the kind you might find in activewear—right into the button-down and chinos. The first two years running his company, Lavelle was a one-man show, working around the clock to find the right materials and factories to make the shirts, and building a website to sell them. It was hard work, so it was a good thing that he was wearing his own sweat-deflecting shirts during the process.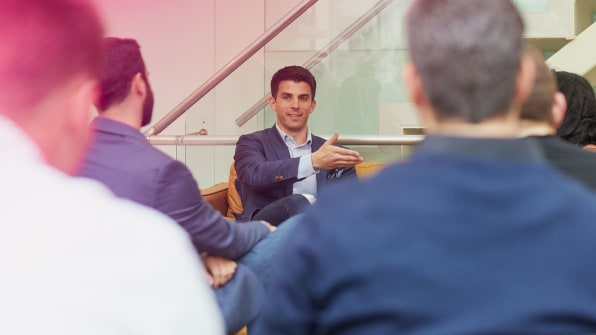 The effort paid off. Today, the brand is growing fast, quadrupling sales every single year since it launched. That growth is set to continue as Nordstrom recently started selling the brand in all of its stores. It recently received an infusion of cash from L Catterton–a private equity fund formed through the partnership of LVMH, Groupe Arnault, and Catterton–which is known for being very selective about the brands it funds.
Lavelle is part of a new wave of fashion brands born on the internet, following in the footsteps of pioneers like Bonobos and Warby Parker. But unlike many of its peers-—say, Ministry of Supply, M.Gemi, and MM.Lafleur—Mizzen+Main is an American-made brand.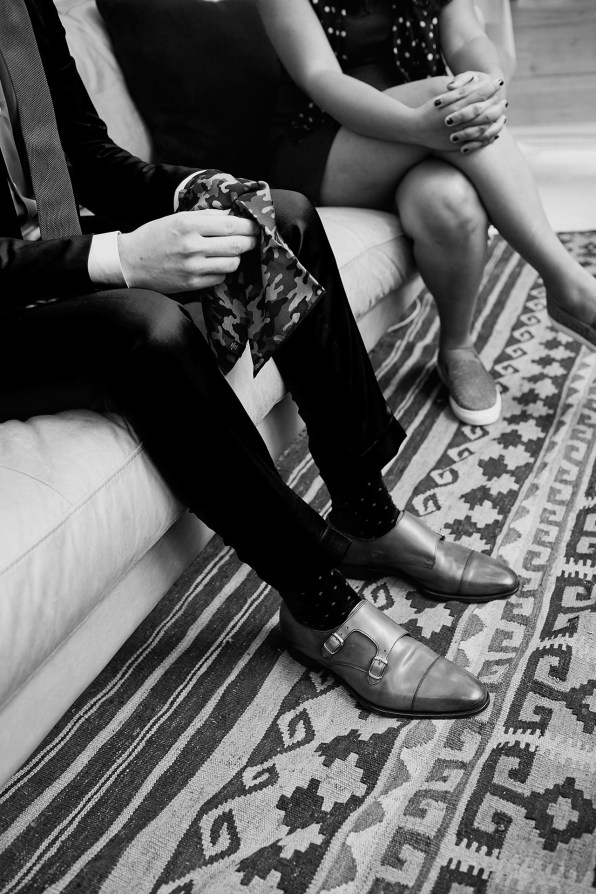 From the very start, Dallas-based Lavelle wanted to make sure that his burgeoning business would create jobs for people in this country. He scoured the U.S. for factories that still had expertise in shirt making. "It was hard work," Lavelle says. "I did a lot of Google searches, and as you can imagine, clothing factories don't have great SEO practices."
He eventually found factories sprinkled around the country, from Brooklyn to the Bay Area, where shirt-making was still alive, and he began working with them to make his modernized version of the classic dress shirt. He's even tried to source his fabrics from American mills, but that hasn't been possible since many of the most advanced technical fabrics are currently being made in Asia.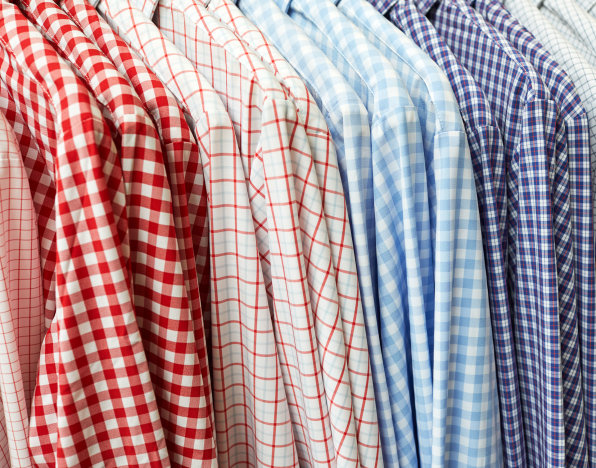 It gives Lavelle great satisfaction that when those materials arrive in the United States, he is creating dozens of jobs for American workers. "It's something that matters a lot to me, my staff, and my investors," he says. "We really believe that if there is any way our business can help people in our community, we should absolutely do that."
Building manufacturing infrastructure here in the U.S. has taken a lot of work, including training workers to sew materials that are unfamiliar to them. But Lavelle doesn't think that it is necessary to communicate this to his customer. On the Mizzen+Main website, there is a small American flag on the upper left hand corner, and a link that says "Click Here To Create Jobs" that brings you to a landing page where you can start buying shirts. But besides that, all of the brand's marketing focuses on how comfortable and high-performing the shirts are.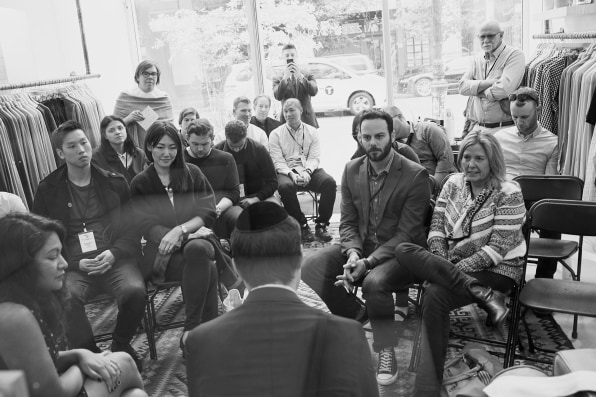 All of this is by design. Lavelle believes that most consumers care more about whether a product is meeting their needs than where it was made. And in any case, he doesn't want to be known for his contributions to the American workforce, but rather for innovating in the fashion industry. "Look, I'm very proud of the fact that we're creating American jobs," Lavelle says. "But making products locally is not what will make this brand successful. What will make us successful is creating the best, most comfortable shirts on the market, so that is what we are striving to do every single day."