The women of NASA are finally getting the recognition they deserve. First there was Hidden Figures, then Katherine Johnson got a NASA building named after her, and now the women of NASA are getting the ultimate honor—a Lego set of their own.
The new Lego set includes four minifigures of these extraordinary women, and there aren't enough heart-eye emojis in the world to express our excitement over these sets. There's the so-called "Mother of Hubble," Nancy Grace Roman, whose set includes a posable Hubble Space Telescope and a projected image of a planetary nebula. Apollo coding genius Margaret Hamilton comes with a stack of books akin to the listings of Apollo Guidance Computer (AGC) onboard flight software source code. Sally Ride, aka the first American woman in space, and Mae Jemison, the first African-American woman to travel in space, come with a space shuttle with three removable rocket stages.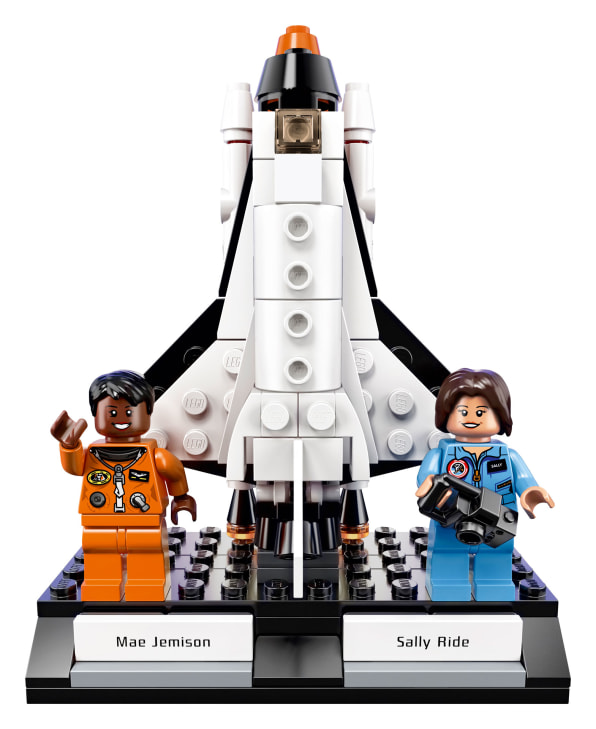 As with most of the great Lego sets, this one was suggested through the Lego Ideas crowdsourcing platform. Maia Weinstock, who is a science editor and writer when she's not coming up with genius ideas for Lego sets, submitted her idea and got the requisite 10,000 supporters in just 15 days. The company took it from there and decided to make the idea a reality.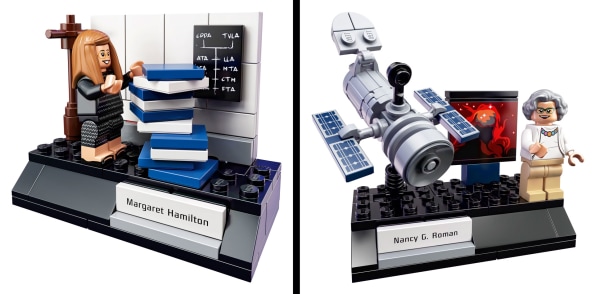 The new Lego set will be available November 1, so you can buy them for every wannabe astronaut in the multiverse for Christmas.