There are more than 35 million surveillance cameras installed across the United States, according to data from market research firm The Freedonia Group. But while those cameras are designed to reduce crime and give their owners peace of mind, some have turned out to be less than secure themselves.
Consider some recent examples: Cameras with security flaws were hacked as part of last year's massive Mirai botnet, which hijacked connected devices for a widespread denial-of-service attack. And this year, video cameras from China-based Hikvision prompted a security warning from the Department of Homeland Security. The manufacturer had issued a security patch for the devices, but if it wasn't installed, the cameras could be remotely compromised.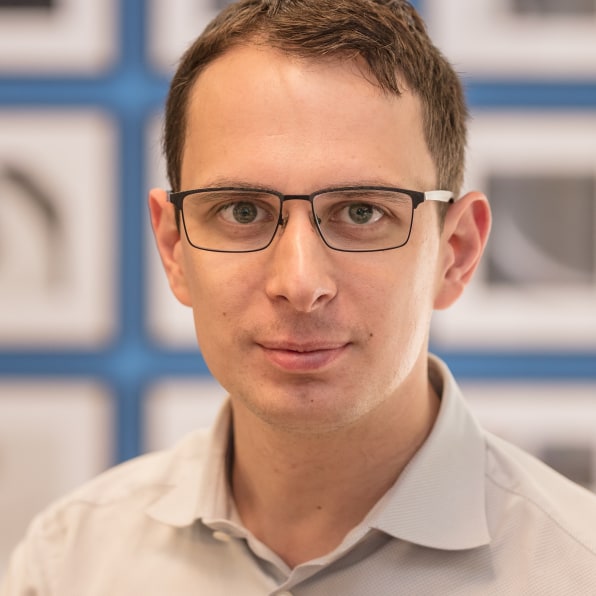 One startup, San Mateo-based Verkada, thinks it has a solution to some of these nightmare scenarios, with enterprise-level cameras and monitoring tools designed from the ground up–and with security and ease of use in mind. Verkada automatically encrypts video recordings to make them hard for hackers to steal, and it enables playback on devices like tablets and smartphones. Filip Kaliszan, the company's CEO, says he's seen many cases where cameras built for the fast-moving consumer market—like the popular ones from Alphabet's Nest—could actually be more secure than some of those meant for businesses, schools, and other institutions.
"The technology that's out there today is really outdated," he says. "These solutions are built by guys who are used to building hardware."
Older camera makers often trace their roots back to the days of videotape, when security meant making sure nobody unauthorized had physical access to surveillance system tapes and monitors, Kaliszan says. Verkada's surveillance systems, which officially launched last month and are now used by about 50 customers, were designed more like other modern IT equipment.
That means footage is stored encrypted on the cameras themselves and on Verkada's cloud servers, which let authorized users stream video to their own devices. Automatic encryption sets Verkada's devices apart from competing alternatives, which often require complex configuration to enable encrypted data storage, according to the company.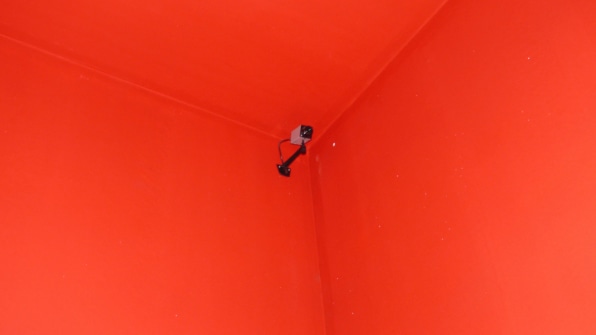 If the cameras need security updates or other improvements, the company can automatically push them to devices in the field. Users have their own individual login credentials–complete with two-factor authentication–and access to the system is automatically recorded. That means system owners can know if their employees are looking at video images that don't concern them, something that can be hard to track with older systems.
"You might have cameras in your shop and you have no idea if your general manager or front desk person went in and looked at the video," he says. "We think this video is sensitive information."
Camera owners can even temporarily invite outside users to access video footage on their systems, like if they want to share video with law enforcement. The streaming feature also helps users quickly share footage from their own devices: In one case, a restaurant manager who had been assaulted by an unruly customer was able to quickly pull up video of the incident when police came by, Kaliszan says. That let them start searching for the suspect quickly, without having to waste time working with a complex VCR or DVR interface.
"The police officers managed to find the guy who attacked the manager down the street like 15 minutes later," Kaliszan says.
Schools have also been fans of Verkada's cameras, since they make it possible for administrators to quickly review images without having to enlist the help of IT departments or outside agencies who often ran previous surveillance systems.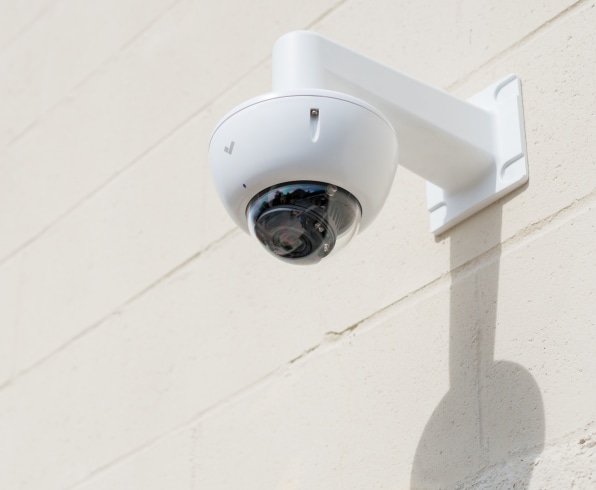 These Cameras Have Eyes
Verkada camera systems also include computer vision tools that let users highlight particular areas of the camera's viewpoint and quickly search for sections of video where there was motion in that area. That makes it easy to see when people are passing through an office door or entering a secure area without having to laboriously fast-forward through hours of footage.
Future versions might be able to count the number of people in a particular space at any given time, or spot other suspicious behavior—and send off alerts if things aren't right, says Kaliszan.
"We're applying a series of computer vision techniques to this problem, to be able to detect when things are happening," he says.
But when it comes to security, Verkada may face competition from some big players. Vendors like Dallas-based Razberi Technologies have unveiled security tools specifically designed to safeguard networked cameras. And Hikvision just announced the appointment of Chuck Davis, a former IBM security exec, as its new director of cybersecurity for North America. The company has been making "significant investment" in cybersecurity in recent years, said Jeffrey He, president of Hikvision USA and Hikvision Canada, in a statement.
In an email to Fast Company, Davis said every cybersecurity incident offers a "learning experience" that makes camera companies better and more efficient. "It is regrettable that vulnerabilities occur in any product," Davis wrote. "[A]nd while it is the responsibility of the manufacturer to prevent vulnerabilities and respond to them when they do occur, it is also incumbent on those of us who own IoT devices to be vigilant about keeping patches and firmware up to date."