Daphne Caruana Galizia, a 53-year-old Maltese investigative journalist whose blog drew more traffic than the European island nation's newspapers, was killed Monday by a car bomb, The Guardian reports.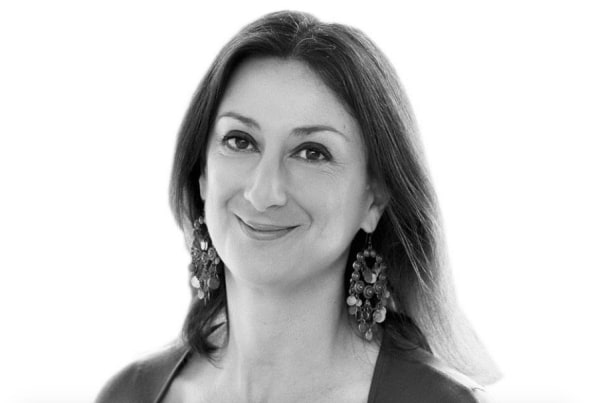 Caruana Galizia had been working extensively with data from the International Consortium of Investigative Journalists' Pulitzer Prize-winning Panama Papers investigation. Recent stories of hers examined alleged connections between Maltese Prime Minister Joseph Muscat and international accounts tied to corruption. In a profile, Politico had dubbed Caruana Galizia a "one-woman WikiLeaks."
Muscat, who said that the FBI had been asked to help in the investigation, condemned what he called a "barbaric attack." So did press groups from around the world, including the ICIJ and the Sunlight Foundation. On Monday afternoon, WikiLeaks founder Julian Assange tweeted that he was offering a 20,000 euro award for information about her killing.
Her son, Matthew Caruana Galizia, is a journalist for the ICIJ and was among the team who won the Pulitzer Prize for the initial Panama Papers research. In May, the Times of Malta reported that he had been temporarily locked out of his Facebook page after complaints were made about a series of his posts about corruption.
Outraged to hear that Maltese investigative journalist+blogger Daphne Caruana Galizia has been murdered this afternoon not far from her home with a car bomb. I issue a €20k reward for information leading to the conviction of her killers. Her blog: https://t.co/XQCEXBKYn3pic.twitter.com/ITHlBRzr0J

— Julian Assange ???? (@JulianAssange) October 16, 2017
In the final entry on her blog, posted about an hour before she was killed, Caruana Galizia reiterated an allegation that Muscat's chief of staff, Keith Schembri, was a "crook" who used his government influence to enrich himself.SM