Blockbuster Video may be dead (RIP), but Netflix is most definitely alive. Its earnings report just went live, and the video streaming company added 5.3 million subscribers over the last three months–exceeding analyst expectations. That number included 850,000 subscribers in the U.S. and 4.45 million abroad. Membership growth, says the company, rose 49% year-over-year.
Stockholders are surely thrilled–the stock has risen over 2% in after-hours trading.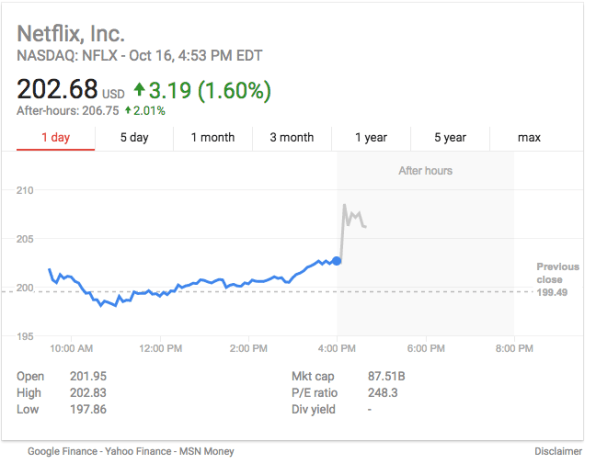 As for other benchmarks, the company hit $2.98 billion in revenue, exceeding expectations of $2.97 billion. It slightly missed on earnings-per-share, hitting 29 cents instead of the expected 32 cents. All the same, Wall Street seems to care about more about growth than profits, and Netflix's membership keeps growing.
To keep users interested, Netflix plans to continue investing aggressively in content. The company says it will spend anywhere between $7 billion and $8 billion on content over the next year. With spending like that, let's hope Netflix can continue to keep growing at a rate that justifies it.