Now hoopsters don't need to find an actual basket to play ball.
Today, the NBA unveiled its first augmented reality app–which is, it claims, the first from any professional sports league. Built for iPhones using Apple's new ARKit, the app lets anyone shoot hoops anywhere, anytime, by superimposing an NBA backboard and court onto whatever environment a user can see with their phone's camera. The app leverages the device's accelerometer to flick shots at the basket for 30 seconds.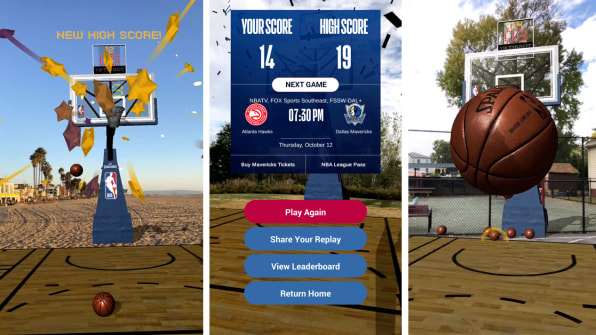 Basketball fans can compete with their friends for the best score, and the true diehards can add their favorite team's branding to their backboard–and share it on social media, of course.
The new app is the latest development from what may be the world's most-tech-savvy sports league.