In another sign that the $14 billion mattress industry is undergoing a sea change, Mattress Firm has just debuted a bed that customers can buy online and have shipped directly to their house—in a box—in two days. This new brand, called Tulo, launches online today, with queen-size beds going for $650, which is on the lower end of Mattress Firm's range.
Mattress Firm, which was acquired for $2.4 billion by Amsterdam-based furniture giant Steinhoff International last year, is the biggest bedding retailer in the United States. It's a bastion of the traditional approach to selling mattresses: Customers come into stores, where they can select from hundreds of different options. Beds are then delivered by truck.
Over the last four years, thanks to bed-in-a-box startups like Casper, Tuft & Needle, and Leesa, many consumers are choosing to skip the in-store experience altogether. Instead, they prefer to buy their mattresses the way they buy toilet paper on Amazon, with a few clicks of a mouse. Sunni Goodman, Mattress Firm's head of communications, says the company developed Tulo in a startup-like environment to better meet the needs of younger consumers who aren't interested in shopping in the traditional way.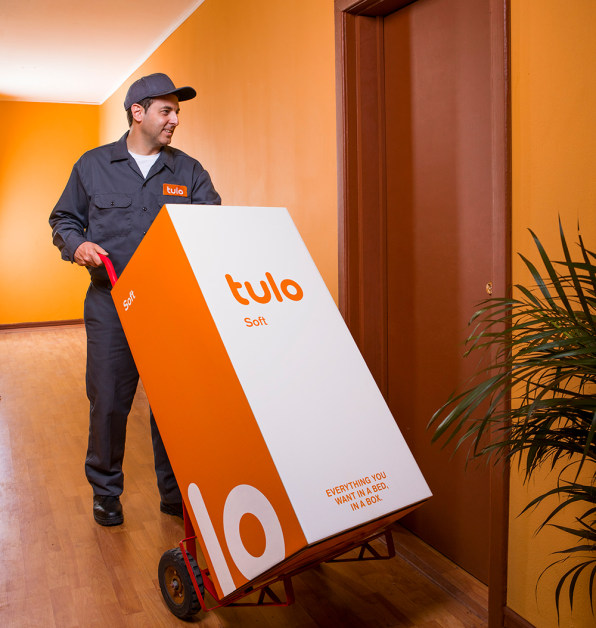 Unlike brands like Casper and Leesa, which have very limited selections of products, Tulo is launching with three different types of mattresses. "We believe that one size doesn't fit all, when it comes to mattresses," says Goodman. "We also believe that some consumers need to try the product before they purchase it, so we are having the mattresses available in stores." All of this makes sense for Mattress Firm, which now needs to distinguish itself from the newer upstarts by highlighting its massive network of retail stores and its large number of options.
Mattress Firm isn't the only big player in the bed-in-a-box game. Serta Simmons recently launched Tomorrow, a sub-brand targeting millennials. It's still early in the bed-in-a-box boom, but what is clear is that the biggest players in the mattress world are betting that more and more consumers will buy their mattresses online.