Over the last few years, a number of female-first funds have cropped up. Organizations like Female Founders Fund and BBG Ventures have a stated mission to support women-led startups, and their numbers are growing.
But we're still a long way from anything resembling equity. Last year, men received $58.2 billion in venture capital funding, while women took home a paltry $1.46 billion. Those numbers are even more galling when coupled with the sexism and sexual harassment allegations reported by countless women in the tech industry. To that end, we've seen the recent launch of a few more funds by women, for women—including XFactor Ventures, whose investment team is made up of women who are already VC-funded entrepreneurs, and Toronto-based SheEO, which just expanded to the United States and brings together 500 women who each put $1,100 toward the fund.
Now there's a new entry to the VC landscape. It's called the Helm, and it's offering seed funding to startups with female founders and CEOs. At first blush, its model may sound a bit similar to that of SheEO, in that the Helm is building a community of investors who each have to put a minimum investment toward the fund. But founder and CEO Lindsey Taylor Wood says the Helm is targeting a more specific audience: women (and men) who are familiar with giving to philanthropic causes.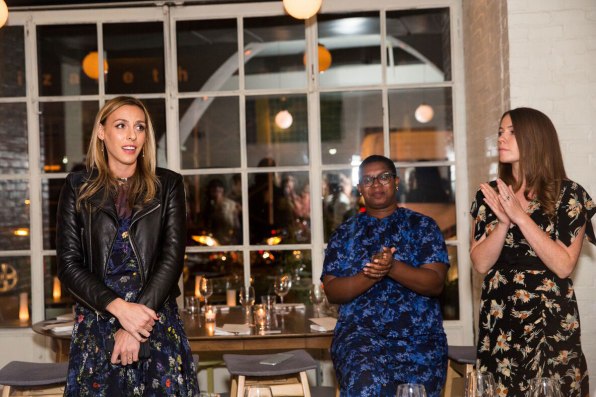 "I was just feeling really disenchanted with philanthropy, given the billions of dollars that were earmarked for girls and women and the sorts of impacts that we were seeing," Wood says, adding that women usually give more to charitable causes than men do. "The question that I really wanted to unpack is why philanthropy was the only way we were investing in equality."
Wood says she spent a year on a "listening tour" of sorts, talking to clients, stakeholders, and allies in the space. Through those conversations, she says, she realized that philanthropy—for all its limitations—does an exceptionally good job at galvanizing people around the missions of organizations.
That, along with their desire to drum up new capital for female founders, drove Wood—as well as her cofounders, Emily Verellen Strom and Erin Shipley—to create this fund. The Helm is building a community of at least 40 investors, each of whom must make a minimum investment of $50,000. (Investors are also expected to pay an annual membership fee of $2,500.) Using that pool of money, the Helm will invest in eight to 12 startups over the course of a year.
"There are a couple of things that we really cared a lot about from a fund structure perspective, in terms of the experience that we wanted entrepreneurs to feel like they could have when they come to us," Shipley, the managing partner, says. "One is we were really committed to writing a bigger check than a lot of the female founder-focused vehicles that exist currently do, so we'll be investing on average $200,000 in the companies that we back."
Some of their members will be completely new to investing, so the Helm is putting together a curriculum to educate them on venture capital; others will be seasoned investors, Wood says, and may be seeking out new technologies and introductions. The Helm will also have at least one experiential event per quarter—salons, for instance, or behind-the-scenes tours with founders—as well as a content component that will launch next year. Wood says members will also receive "something akin to a quarterly Birchbox" filled with products created by women.
Wood says a key lesson they're borrowing from philanthropy is fostering a sense of community. "We are really focused on framing this as a community rather than a fund, and to that end we're very selective about the individuals that we've been speaking with," she told me.
"We don't require that each of our investors inhabits an active investor role, but I do find that nine out of 10 times—if not 10 out of 10 times—that's something that people have expressed they are interested in and care about."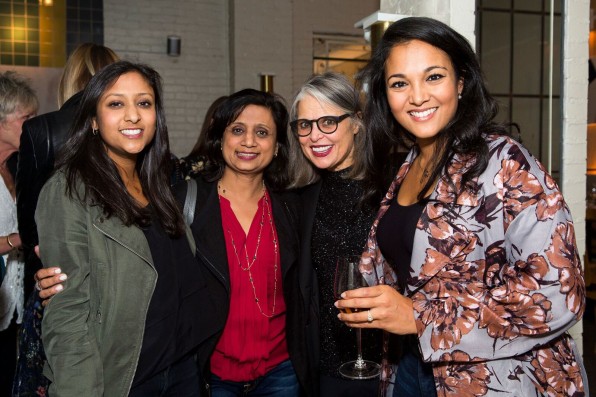 I wondered if that curation—creating a community of both men and women and requiring individual investments of $50,000—might compromise the diversity of the investor group. Would it be largely made up of white men and women? Wood insists that isn't the case, telling me that 33% of the Helm's current membership are people of color and just 25% are men. "On the community side, our outreach has been incredibly inclusive," Wood says.
Still, that doesn't necessarily account for the diversity of the startups being invested in. Unlike, say, SheEO, which allows its investors to choose the startups they invest in, the Helm is a more traditional managed fund, which means Shipley will make the investing decisions. Wood says the two of them have been "building a pipeline that creates opportunities for all people," and have had conversations with people like Backstage Capital founder Arlan Hamilton, whose firm funds women and people of color, to ensure the startups being considered are not homogenous.
"One of the things we're really focused on is: How do we reclaim the relationship between women, money, and power?" Wood says. "Historically men with wealth invest and amass more wealth . . . When women have wealth, they're asked to give their money away. There is this massive disconnect between the way in which we frame and value men with wealth and frame and value women with wealth."