Coach, the American leather goods company, has been on a buying spree over the last two years, acquiring shoe brand Stuart Weitzman and handbag brand Kate Spade. Today, it announced that Coach Inc. would be renamed Tapestry, which would be the holding company for all three brands.
The name search, conducted by the Carbone Smolan Agency, took two to three months, the company told the New York Times. A list of thousands was narrowed to "tens"; these were then tested for legal compliance and cultural associations in the brands' key markets.
The company settled on Tapestry because it was easily understandable and did not sound too corporate, particularly when you compare it to LVMH, Kering, and other brands in the $80 billion global premium fashion market.
"No offense, but the average person doesn't know what LVMH is," Chris Paradysz, industry expert and founder of PMX, a market analytics firm, told Fast Company.
There were also important cultural and political associations, the company's CEO, Victor Luis, suggested to the Times. "It's a wonderful metaphor for what we believe in, which is individual threads of different colors all working together to create a picture… We embrace our differences, whether they be race, gender, sexual orientation or belief systems."
The idea of inclusiveness also fits with the company's global ambitions. Tapestry is currently composed of brands based in the United States, but Luis said he is open to acquisitions in Europe and Asia. Tapestry "is a home that is not limited to any category, channel or geography."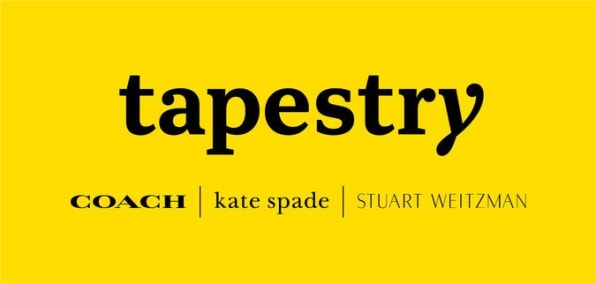 Paradysz believes that the renaming has a lot to do with Coach's desire to simplify the brand for consumers in an effort to better connect with them. Doing this also ensures that each of the brands is able to maintain a separate identity, rather than bleed together into a single unit. "They've been careful not to pollute the brands they've built or acquired," he says.
Despite concerns about the old-fashioned and possibly elitist associations, the "word's suggestions of craft and handwork outweighed the negatives," according to the Times. Still, those concerns seemed to be borne out by a backlash among some on social media. Luis told Reuters, "At the end of the day some of the social media reaction is misplaced because people think we are changing the name of the Coach brand, which we are not doing,"
---
Related: Why Taser Changed Its Name And Offered Every Cop A Body Camera 
---
There was also no intention to associate with Carol King's 1971 record "Tapestry," Luis said. In any case, "we discovered most millennials had not heard of it."
The new name goes into effect at the end of October; the stock symbol will change to TPR from COH.