On a mild Sunday evening in September, a handful of staffers from Giphy gathered in its Los Angeles studios to watch the Emmy Awards. The group congregated in the sleek, modernly furnished space that normally serves as a reception area, and they commandeered the minimalist black couch that is usually for waiting guests, the one opposite the wall of flat-screen TVs that during the week showcases rotating clips from its service.
The vibe felt a bit like a dorm room, as they sat with laptops perched on knees and La Croix cans stationed within arm's reach, but this is only incidentally a social event. The Giphy folks have been tasked by the Emmys producers to "live GIF" the show, creating those seconds-long video loops used to enliven digital conversations and get shared. The effect is a dizzying bit of pop culture meta-commentary: The show's value is unlocked in a handful of moments that can be used to comment on the show itself—and then punctuate life's little moments long after the Emmys are over.
By the time host Stephen Colbert was high-kicking through the opening number along with a group of hooded dancers—a nod to what would be the night's big winner, The Handmaid's Tale—Giphy's team had already populated its homepage with such red carpet preshow gems as Insecure's Issa Rae giving a signature "whatever" gesture in her Vera Wang gown, and Better Things creator and star Pamela Adlon deadpanning, "I probably clog my toilet seven to 10 times a week."
Then came the night's biggest, and most controversial, moment: Former White House press secretary Sean Spicer rolled a faux presidential podium onto the stage to deliver a send-up of his infamous "largest audience" speech he gave the day after President Trump's inauguration. Immediately, the Giphy crew began to splice the scene into GIF form. Part of Giphy's genius lies in not posting the obvious clip, so Spicer himself wasn't of much interest. Rather, they surveyed the sea of shocked and bewildered faces in the audience, looking for gold. They found it in Veep's Anna Chlumsky, her entire body contorted into an OMG expression—eyes bulging, neck veins popping—as she craned out of her seat for a better view of the strange performance. Within minutes, the editors had the three-second clip uploaded onto Giphy. It began to trend almost immediately. A week after the show, it'd been viewed more than 13 million times.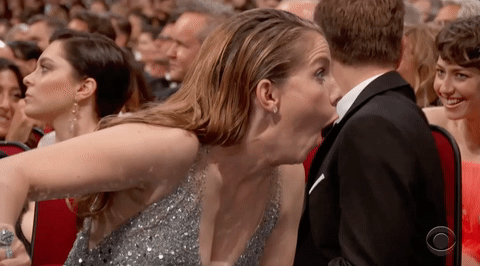 Crazy reaction shots, cats clapping, clips of Joey from Friends baritone-ing, "How you doin'?", an animated President Obama dropping his mic at the White House Correspondent's dinner—this is the lingua franca of Giphy, the four-year-old company that has been largely responsible for popularizing a new form of communication. Not only does hyper-abbreviated video allow for more nuance and emotion than a smiley-face emoji ever could, but the limitless nature of GIFs (Giphy reports that it adds millions of moving images daily) also means that picking the right one has become more than just a means of conveying a particular sentiment.
"If I'm sending a Top Gun GIF with Maverick and Goose, that has a different 'I love you' relationship from a Disney GIF you might send to your daughter," says Jeremy Liew, a partner at Lightspeed Venture Partners, which is a Giphy investor. "That context, that emotion, gets layered back into a text-messaging platform that has historically lacked it. And that makes it more meaningful, more powerful." The result is that "GIFs are a kind of social currency," says Dominic Poynter, group communications strategy director at the ad agency Droga5. "The ability to use GIFs in a skillful way that is fresh and new and completely on point has become really important. It's like being able to text really well. Or take a good selfie."
Giphy has capitalized on its cultural currency to amass an audience of 300 million people who see a GIF from Giphy every single day, triple its total since just December 2016. They share more than 2 billion GIFs a day across Giphy.com and the many platforms where Giphy is embedded: Facebook, Twitter, Tinder, iMessage, Slack, and even Zendesk, should you ever want to send a Ron Swanson slow burn to a customer-service rep over a late delivery.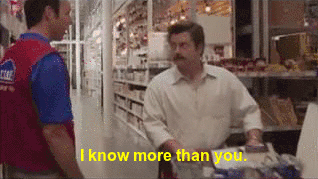 Although these numbers are not wholly comparable to other social networks, they are still likely the envy of Snapchat (173 million daily users) and Twitter (the company does not disclose daily users, but Recode has estimated the total at 157 million), both of which are publicly traded companies. The privately held Giphy, though, is still officially in "growth mode," and cofounder and CEO Alex Chung says, "We think we can grow like probably 3 times what we have now, which is kind of crazy."
Unlike a lot of digital media executives who scramble to figure out a revenue model only after they've built an audience, Chung, who at 42 is old enough not only to remember the 1990s dotcom bubble but to have worked in it, is measured and cool when asked how Giphy, which is reportedly valued by investors at $600 million, will make money. "We have revenue," he reveals for the first time. "We know we can be profitable in a month if we wanted to. But just like we did with GIF growth, we're thinking about revenue growth in an exponential and sustainable way." He and his 75-plus employees have spent years preparing the company for long-term growth. The next phase will unfold as they roll out Giphy's ad products and measurement tools over the next 12 months or so.
Most people look at the digital advertising landscape and see an unbreakable Facebook-Google duopoly poised to dominate for the foreseeable future. But whenever conventional wisdom forms, there's often a ripe opportunity to upend it. Chung believes Giphy has that potential. "We all know that internet advertising is a little bit broken," he says, leaving unspoken the last year's negative talk about inaccurate metrics, brand safety issues, and tired formats such as banner ads, pop-ups, and even native ads.
Meanwhile, "everyone is moving to the six-second ad format," he says. "YouTube has done it. Facebook is doing it. We've owned that format for years. We have all the tools to make it. We have the largest distribution of that six-second content anywhere in the world—across mobile, desktop, anywhere." Perhaps most important, Giphy has commercials that look nothing like advertising. "If it's good," says COO Adam Leibsohn, "it's stuff that people want to use—to communicate, to laugh, to inform."
"We're thinking about revenue not in terms of millions or hundreds of millions (of dollars), but, like, billions," Chung says matter of factly. "How do you get to a point where you are making billions in revenue? That's something that has to be fundamentally disruptive."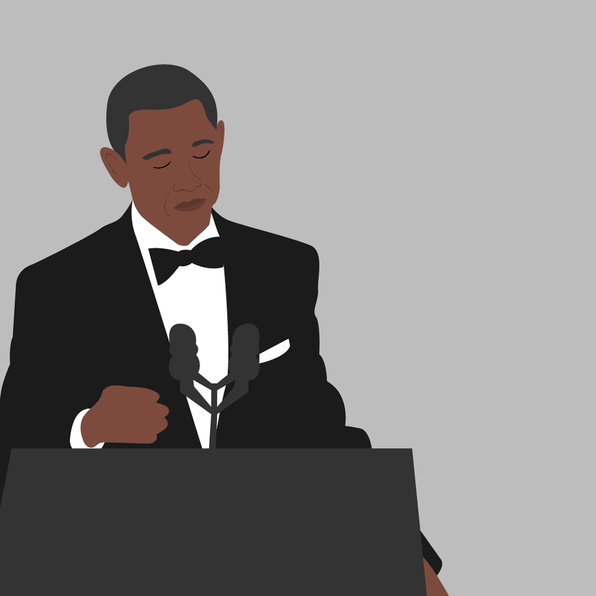 ---
Giphy's road to this moment started in a rented house in the Hollywood Hills in 2014. Chung had asked a friend who's a data scientist to analyze all the queries on Giphy, which revealed that "80% of all the searches were cultural content: TV, movies, celebrities," he says. So the team decided to spend a solid two months on the West Coast taking meetings with movie studios and TV networks in Los Angeles to try to get content rights. Because Giphy was still small—less than 10 employees, in an office on the far west side of Manhattan—it was easiest to just bring everyone along rather than communicate across time zones.
The house was "an Airbnb that wasn't that great," Chung says, but it did have a swimming pool and views. To the employees of a young startup, it felt like a mansion out of Entourage. "We were so small, we could literally have a companywide meeting in the pool," says Brad Zeff, Giphy's chief content officer.
Chung had spent several years earlier in his career working for Viacom where he had a window into the music licensing process—"probably the most complex licensing in media," he says—so he knew how to structure deals that would be attractive to entertainment companies. In exchange for getting access to shows like The Simpsons and Broad City, Giphy would work with network and studio marketing teams on their "GIF strategy." In other words, Chung's crew would help them set up their pages on Giphy; explain how to make GIFs more discoverable; and even make the GIFs themselves by running content through Giphy's auto-tagging machine that finds the best moments.
The startup's strategy was akin to Twitter's in its early days when it came to Hollywood and offered a kind of white-glove service to get networks, producers, and stars to understand its value. As with Twitter at that time, it was a pre-revenue quid quo pro, which eased the way. "Hollywood is a very lazy lay and will let you do what you want if it's easy and free," one digital marketer jokes. According to Liew, who was also an early investor in Snapchat, Chung was the first person to "connect the dots" between entertainment and GIFs in a way that "opened up the entire history of TV and movies to be chopped up." Giphy's L.A. summer proved successful enough that Chung would repeat the staff migration—in increasingly larger venues—in 2015 and 2016.
As premium content started to stream in, even from notoriously demanding players such as Disney and CBS, Giphy turned to distributing it widely. Chung and Leibsohn began to carefully map out a plan to "work with social networks to get GIF buttons inside of places where they weren't," says Leibsohn. One of the first targets was Facebook, partly because of its huge reach, and partly because, as Chung says, "We knew that if we could get GIFs on Facebook, it would be a thing."
Back then, in 2014, Facebook did not allow GIFs and had said it would never support the format. Through a bit of engineering derring-do that allowed the GIFs to appear in users' feeds without violating Facebook's rules, Giphy succeeded in getting its content on the largest social network, and eventually Facebook officially embraced the format. "Two years later, we were on stage at F8 showing Mark Zuckerberg send [Messenger chief] David Marcus a GIF from Giphy," Chung says in his calm, even manner one morning in September as he sits with Leibsohn in a dimly lit conference room in the company's Meatpacking District headquarters.
The two men, who were both philosophy majors in college, ran in the same social circle and bonded over the work of Ludwig Wittgenstein. ("We would just hang out," Chung says, "and play pool, and . . . talk about death," Leibsohn says, completing the thought. "This is all based in philosophy," Chung asserts, a bold statement for a company that trades in clips of farting cats saying, "Deal with my sass.")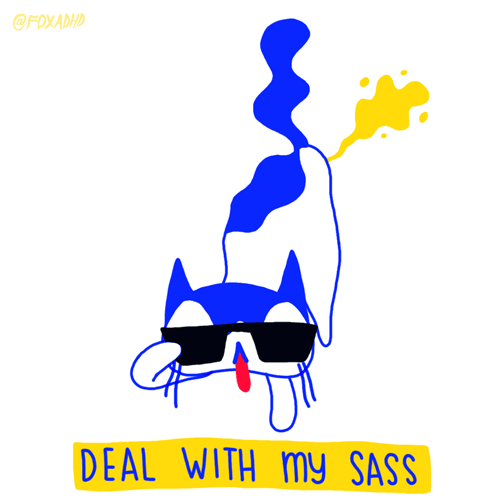 Other coups followed. "We got GIFs on Twitter," Chung says. "No one had ever done that before. GIFs on Slack. No one had done that before. We kept putting GIFs everywhere that you possibly could. We have GIFs in Outlook. Our mission was always to get distribution where no one has ever gotten distribution. And we keep doing that." Leibsohn, who frequently finishes Chung's thoughts (and vice versa), adds, "Especially if there's something static. We're like, why is that not moving?" (Make Everything Move is a company motto.)
This steady expansion of where Giphy's content is available has helped the company scale at a dizzying rate. "I think of them as the Google for GIFs," says ICM Partners' head of digital ventures Jonathan Perelman. "That's just where you go."
---
Tiffany Vazquez, Giphy's senior film editor, says she knew Giphy had gone mainstream in February of 2016 when Conan O'Brien tweeted: "Just searched 'blasé otters' on Giphy so I could show you how my kids react every night when I come home from work."
"He didn't @ us or tag us," Vazquez says. "That was a huge moment."
Just searched "blasé otters" on Giphy so I could show you how my kids react every night when I come home from work.

— Conan O'Brien (@ConanOBrien) February 24, 2016
In the 18 months since then, Giphy's centrality has only grown. Giphy has evolved into "a turnkey part of our digital marketing campaigns," says Dana Flax, director of digital and social media at HBO. "It's kind of automatic at this point that we launch a Giphy presence for every campaign."
HBO has more than 30 Giphy pages featuring in excess of 7,000 GIFs. Not just for obvious water-cooler shows like Game of Thrones, but also off-the-air series such as The Larry Sanders Show and The Comeback, proving how Giphy can keep older material culturally relevant and potentially introduce it to new audiences. In advance of the October return of Curb Your Enthusiasm, HBO launched a Giphy page for the upcoming season, and within two weeks, GIFs of classic Larry David moments ("Can I apologize for the apology?"; accidentally tripping Shaquille O'Neal during a Lakers game) had been viewed more than 30 million times. "It allows us to take this show that's been off the air for six years, reinsert it into the zeitgeist, and create opportunities for fans to use this content in their communications with each other," Flax says. "We see GIFs have become their own form of digital communication, and as a brand, we want to make sure that our series and our characters are part of the shorthand that these younger generations are using with each other."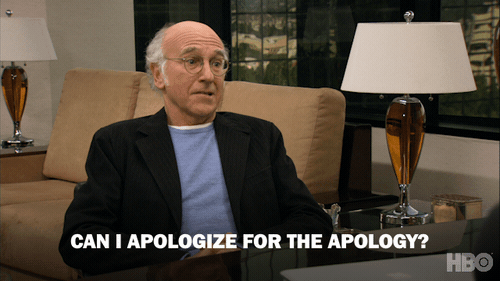 Giphy does all it can to assist this effort by creating extensive databases for popular content. Leading up to the season premiere of the fourth season Broad City this fall, Giphy's editorial team broke up almost every line and moment from the show's previous seasons and made them available to users. Giphy did the same thing with the Oscars, working with the Academy of Motion Picture Arts and Sciences to create GIFs that go all the way back to 1937.
Even entertainment companies that don't have an official partnership with Giphy rely on the service for fan engagement. Fans of Bravo's Real Housewives franchise avidly upload GIFs of their favorite characters' eye rolls and bitchy take-downs—if ever there was a platform for the line, "Take a Xanax," it's Giphy—as the shows air. In fact, all of the Bravo content on Giphy is user generated, says Adam Zeller, VP of social media for Bravo & Oxygen Media, who credits the company for supplying fans with the tools, such as the Giphy camera and keyboard, to create their own content. "What we like to say at Bravo is that a picture is worth a thousand words, and a GIF is worth a million," Zeller says.
As Giphy starts to explore monetization routes, though, its honeymoon period with Hollywood may come under pressure. Beyond view counts, which were only introduced in late August (much to marketers' relief), and information on where a GIF travels (from Facebook to Twitter to iMessage, for example), brands and shows are mostly in the dark as to who's viewing their GIFs. When I ask one marketer about more nuanced data, he jokes, "I'd love it if you'd ask Giphy for that."
At this point, brands are accustomed to using platforms like Facebook, Twitter, and YouTube to target, say, young women under the age of 25 who are horror fans, in advance of a film release or new TV season. Chung says that in the months ahead, "We'll be putting out a lot of different technology around tracking for our partners. It will be very comparable to what Facebook and everyone else has."
Unlike Facebook, though, which has asked brands to pay for the traffic it once provided for free, Chung insists, "We're not going to charge people for what we're doing now." Leibsohn acknowledges that they've already had these conversations with Giphy's content suppliers, and "our plans for [making money] are cooperative to the interests of all of our content partners."
Giphy is looking ahead to how it can get entertainment companies not only to give it decades of content to parse into bite-sized moments, but also to create exclusives. "We want to have content that's purpose-built for us," says Zeff, Giphy's content chief, his tall, angular frame arranged on a magenta couch with the word "Chill" lit up above it in the company's L.A. studio. "With our partners, maybe that involves ancillary characters, ancillary story lines. How can we use the content that we're making with our partners in a way that goes beyond simply an encapsulation or a singular moment from a show. We want to figure out what the next frontier is."
Zeff, nor anyone else at Giphy, would offer more specifics, but the company says at least one TV series is actively pursuing this strategy, creating GIFs as part of its production process. The approach bears some similarities to what Snapchat has done with snackable, digital series built around network shows The Voice and The Bachelor (and perhaps less appealingly, to the mid- to late-2000s when TV series created "webisodes" to throw obsessives a bone). On Giphy, of course, this content will be even shorter, setting up an interesting creative challenge: How do you evolve the GIF from a medium that showcases a moment to one that relays a narrative?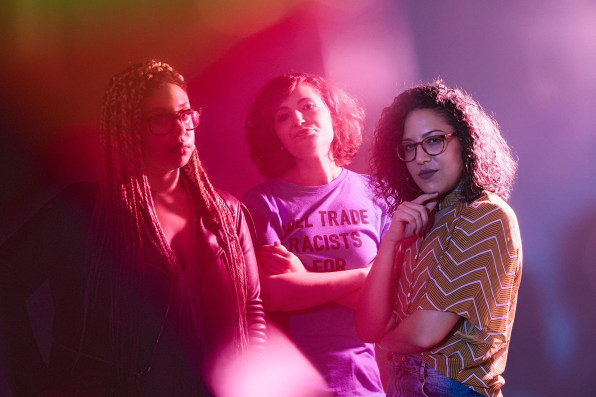 By adding more original content, including material that it is making itself with a growing network of artists and overseen by a producer who's worked at SNL and The Colbert Report, Giphy is trying to distinguish itself just the way Netflix is with series like Stranger Things in an effort to create more user demand. By live-GIFing things like the Emmys or the Game of Thrones premiere, there is suddenly an urgency to going to Giphy as events are unfolding in order to be in tune with the culture. "What's happening on the internet now? What happened on the internet yesterday?" Zeff asks. "We want to be a reflection of that and have a sort of distillation of that represented on our home page at all times."
In this vision, Giphy is more than just a conversational helper but a kind of ambient, always-on channel, much like the radio, or in more contemporary terms, like Cheddar, the digital financial-news network for millennials launched last year by former BuzzFeed president Jon Steinberg. "When not watching 5 episodes of Ozark," Steinberg wrote in a Medium post last month articulating his vision for what he calls post-cable networks, "people are going to want to watch something, live . . . to see 'what's happening in the world.'"
Although the current vogue favors wide social distribution over trying to create a destination, Giphy.com and its app, which currently draw 250 million users a month, are an underrated asset for the company. "We've started seeing more and more people just hanging out to watch content," Chung says. "We're like a TV network to some extent," Leibsohn adds. "We program, we schedule, we have tune-in blocks." He goes on to suggest that Giphy can be highly creative in serving its content partners, targeting specific regions, times, and distribution services on Giphy's network.
"Everyone is fighting for this one-hour primetime segment, right?" Chung says, referring to the increasingly expensive battle between Amazon, HBO, Hulu, Netflix, and others to create a Game of Thrones-style, must-see global epic. In contrast, his focus is to "make content that people leave on all day. You know, that isn't fully interactive content that I have to sit there and pay attention to. We think we can own those 23 hours of the day."
---
While Hollywood partnerships are enabling Giphy's explosion, consumer brands are essentially sending the startup the popular GIF of Fry from Futurama shouting, "Shut up and take my money!"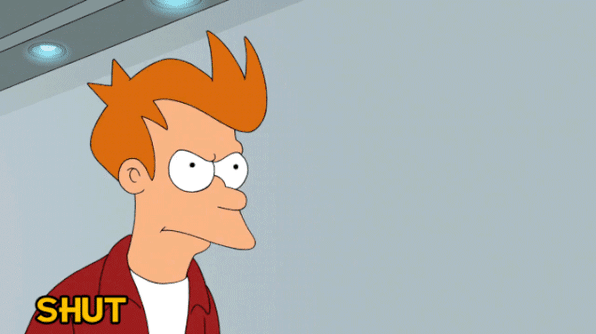 Last year, the ad agency CP+B created a campaign for Hotels.com in which its spokes character, Captain Obvious, runs for president. At the same time it made the spots, it put the expressive goofball in front of a plain white background and captured a series of reaction shots, from a sarcastic "okay" to an enthusiastic "raise the roof," and posted them to Giphy. The goal was for the GIFs to be used in social discussion around the actual election; the 40 Captain Obvious "ran for President" GIFs have been viewed more than 150 million times. This fall, Converse had a Giphy hit with a set of reactions from Millie Bobby Brown (Stranger Things) tied to a back-to-school campaign. "Giphy is one of the last remaining pure platforms," says Quinn Katherman, one of CP+B's creative directors who works on the Hotels.com account. "If brands want to play there successfully, they have to find a way to contribute to the conversation, not just insert themselves into it."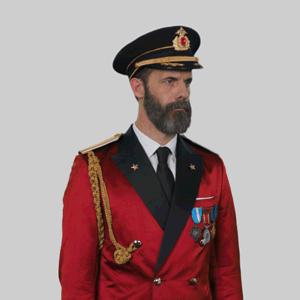 Leibsohn, who spent eight years working in advertising before cofounding Giphy, believes most internet advertising is just a series of increasingly desperate instances of brands trying to crash a party to which they weren't invited. "You're talking about an intimate communication," says Winston Binch, chief digital officer and a partner in the ad agency Deutsch. "People will reject things that feel inauthentic. That's the challenge for brands." To that point, Leibsohn and Chung only want to invite the Nike (or Converse) person into the conversation, for example, because she's wearing cool kicks, or he and his friends were just talking about Nikes. "And then they leave," Chung says. "That is a different, authentic experience with branded content that just doesn't exist on the internet."
Giphy's goal, then is to "own" the six-second ad format and create ads (or convince brands to create ads) that exude that genuine spirit—though, tellingly, this medium is still very nascent. "It's taking a long time for marketers to understand the value of what a short-form piece of video means in their value chain," says Jason Krebs, chief business officer at Tenor, a rival GIF company that is preparing to roll out paid ad campaigns with brands. "How does this drive success for them? Just like when you're in TV and any highly successful medium, the first question is, okay, did we get the exposure that we wanted? Did it get exposed to the right target audience, and was it in the right environment? But then the next question is, 'Okay, great, now we got exposed. Did it help my business?' That's where we're trying to prove that out to marketers now."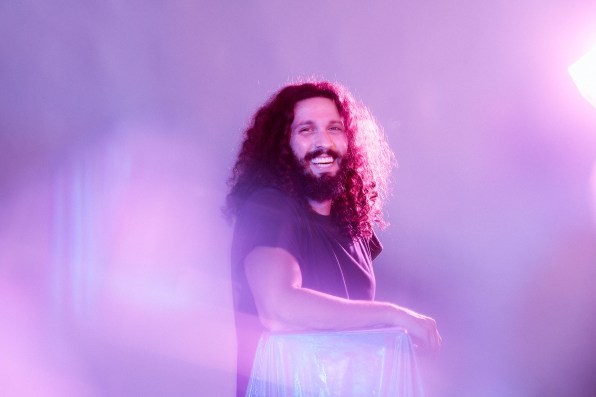 While working toward this goal, Giphy believes it has something critically valuable to brands: Access to the private feelings of hundreds of millions of consumers. "There are very few places that connect where everyone is, and everyone's talking, and can tell you why they're talking about you in every possible context," Chung says. "When you think about that from a revenue ad platform point of view, that's the power."
It's a potentially salivating proposition: Demographic specifics plus users' tastes and interests plus an understanding of their emotional behavior. "In the same way that we learn massive amounts from Google Search and what people are searching for on YouTube," says James Poulter, senior global social media manager at Lego, how people use Giphy is "an expression of their intent for Lego as a brand."
Although Poulter admits that he hasn't seen the data yet, "I'd be really surprised if people are searching for 'Lego' when they send a Lego GIF," of which there are nearly 5,000. "They're probably searching for happy or sad or LOL or some kind of reaction. What we'd want to do is make sure that we show up with the funniest, or best, or most humorous—kind of the coolest—content in that context. Those are the types of emotions we want to play off. When you feel like something is awesome or amazing, we would love to be one of those brands that you choose as a means of sharing."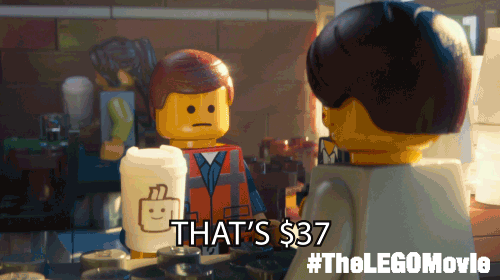 As Leibsohn notes, "Coke says, 'Open happiness.' We can show brands, content producers, news places, all of them, that you don't have to tell anybody to 'open happiness' anymore. We can just understand if you are synonymous with happy." When I ask Poulter if that's something he and Lego would pay to guarantee, all he'll say is that it has a "tangible value."
Chung and Leibsohn don't seem worried about what that exact value is. "It took four and a half years to get all the content owners together, make the content searchable," Chung says. "Also, it's time and relationships," Leibsohn adds. "We've already broken the ground. We've solidified all of it."
"We're synonymous with the content," Chung says. "If you search for GIF, we're No. 1."
"Forget that," Leibsohn replies. "You search 'Happy birthday,' we're No. 1." (This is true!)
"Yeah, we own happy birthday now," Chung says.
If you can't make money from owning happy birthday, well, there are 1,716 GIFs tagged "face palm" to send Chung and Leibsohn.
Additional reporting by Noah Robischon and David Lidsky