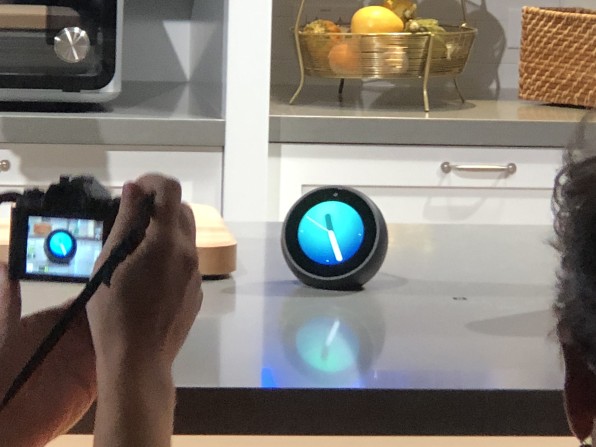 The new "Spot" acts like an alarm clock for your bedside table, but it also has a circular color display and does phone calls. It can also act as a video intercom system with other Spots or Echo Show devices in the home.
But it gets even better. The Spot can be set to read the user a daily briefing, which can even include Jimmy Fallon's nightly monologue.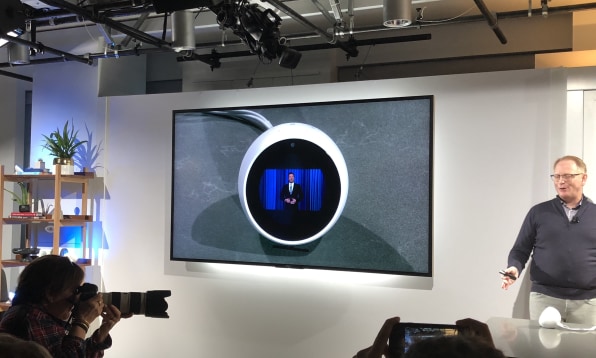 Amazon announced the new device today at a product event here in Seattle. The Spot costs $129 and will be available in December.