Too much email won't bring down the internet. Nor will too many tweets—no matter how many characters they are. What relentlessly taxes networks is video—which will quadruple from 2016 to 2121, accounting for 82% of online traffic, according to Cisco.
Cloudflare, which provides caching, bandwidth optimization, and protection from DoS attacks to websites, announced today that it's getting into the streaming business. It's new Cloudflare Stream service promises to make it easier and cheaper for startups that want to go beyond YouTube or Vimeo and set up their own services. Cloudflare hasn't announced pricing, other than saying it will be by minutes of video streamed, not by megabits, so that everyone has incentive to adopt the latest, most-efficient encoding. "What I want to do is make it so the next Evan Spiegel can build [the next] Snapchat without ever knowing what a megabit per second is," says Cloudflare's CEO, Matthew Prince. "And I think we can do that while still having a north-of-seventy-percent gross margin on video." That puts him in competition with well-established services like Brigthcove, which also has an all-in-one offering."
If you've heard of Cloudflare lately, it might be due to the pressure it's taken for providing security services to extreme-right clients such as neo-Nazi site the Daily Stormer, which Prince—after much agonizing about freedom of speech precedent—finally dropped on August 16. Hosting video opens up many new liabilities for Cloudflare—not just because of inflammatory clips but also ones that violate copyright. "I'm sure somebody will use it for some awful thing," says Prince. But as a paid video service, Cloudflare Stream should provide fewer headaches than its basic main security offering does, according to Prince.
"Unlike our core services, where a lot of our customers are free and we have no idea who they are, in this case we at least have some kind of billing relationship with everyone," he says, saying that makes it easier to enforce standards.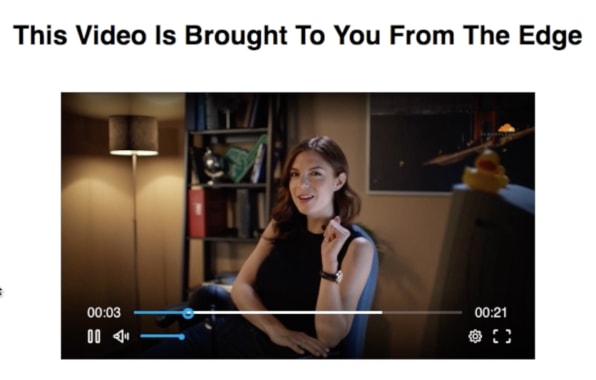 With the Trump administration likely to scrap net neutrality regulation, Cloudflare could also provide some cover for bandwidth-hungry video startups, says Prince. "If the law doesn't' protect you, then maybe Cloudflare can," he says. "Can we negotiate for fast lanes for less than any of our customers can on their own? Almost certainly."