Dell, which last year merged with EMC, has appointed Brian Reaves as its first chief diversity and inclusion officer. Reaves comes from SAP, where he worked as the senior vice president of diversity and inclusion.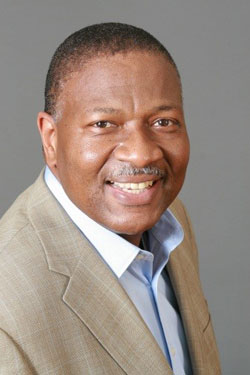 According to its latest diversity report, the company—now the world's largest privately held tech firm—has some work to do. The percentage of both women and people of color among Dell's and EMC's employees, now numbered at over 140,000, remained virtually static for the last three years, which this year were at 28% and 27% respectively. Similarly, the percentage of women and people of color in management positions have seen very little change, at 23% and 20% respectively. These demographic percentages are about on par with the rest of the tech ecosystem, which in recent years has made grand gestures about diversity initiatives and appointed diversity officers, but has struggled to improve rather dismal numbers.
Last month, EMC paid $60,000 to a former intern, who is transgender, over alleged harassment at its office in Massachusetts. The Dell-owned company also agreed to make donations of $25,000 to two non-profits that promote transgender employment, TransCanWork and Girls Inc. EMC has been recognized for its LGBT-friendly workplace, earning perfect scores in recent years from the Human Rights Foundation's Corporate Equality Index.
---
Related: This is what it's like to sue your employer for discrimination
---
Dell says Reaves will build upon the work of chief customer officer Karen Quintos, who previously handled diversity issues; however, another employee, Marie Moynihan, is listed on LinkedIn as previously serving as Dell's chief diversity officer before moving on to lead the company's global talent acquisition team. Reaves will be reporting to Quintos. According to Dell, he "is setting the strategy" for the company's diversity efforts, a spokesperson said, "partnering with other leaders at the company engaged with our diversity & inclusions efforts," including:
a "34,000 strong Employee Resource Group (ERG) community and our program to engage leaders in candid conversations about the role of gender and diversity in the workplace."
a "supplier diversity program, which sees Dell spend more than $4 billion a year with certified women-owned, minority-owned suppliers and small businesses"
"industry partnerships with leading groups including the Human Rights Campaign, Catalyst, Black Enterprise, the Anita Borg Institute (ABI) and The Partnership."
Correction: an earlier version of this post misspelled Karen Quintos' name. We apologize for the error.