Many apps help women track menstrual cycles and other health factors to maximize (or minimize) their chance of getting pregnant. But they are less adept at tracking women's lifestyle schedules to deliver alerts and reminders at convenient times, says Kris Bondi, CMO at AI startup Neura. It shared data with Fast Company showing that women used Android and iOS fertility app My Days more diligently when the app added Neura's service that learns a user's daily habits and customizes when it sends alerts. Neura claims that such customization can make many other types of apps more useful, too.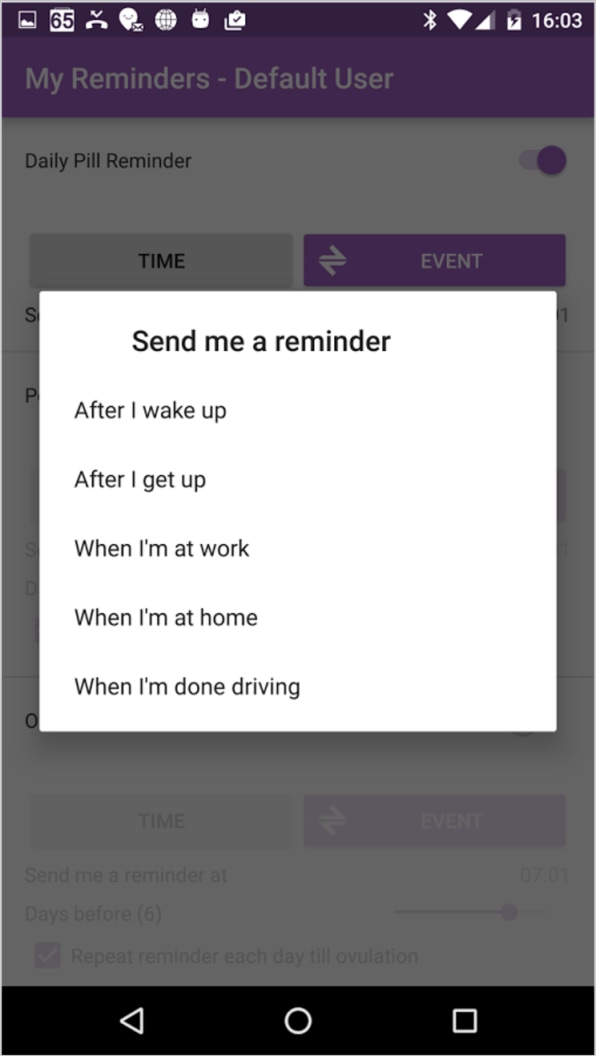 For My Days, women ignored 92% of push alerts to do things like take their temperature when they were rigidly set by time of day, says Neura, vs. 22% of alerts that were customized for convenient times in women's daily routines. "Taking your temperature is best in the first 10 minutes after you wake up," says Bondi. And 60% of people acted on a custom-timed reminder, meaning they at least saw it and may have followed the directions, compared to 6% of people with generic-timed reminders.
Neura claims that it learns details like a person's habits, behaviors, and activities by collecting information such as their location and movements. It harvests data not just from someone's smartphone but from neighboring phones, Wi-Fi networks, and connected devices like fitness trackers. It goes beyond tracking what someone is doing to predicting ahead of time what they will do. "It's easy to know when you've gone to bed but not before you go to bed," says Bondi. "You don't want to get an alert 10 minutes after you have gone to sleep."
Starting with health products like the Medisafe medication-reminder apps, Neura today announced that it will be expanding into serving other types of customers, such as music apps that queue up playlists for when someone goes to the gym or goes to bed. Bondi declined to name new clients, but says that they include Fortune 500 companies. (One hint: Chinese tech firm Lenovo is one of its investors.)
What about privacy? When I asked for details about the kinds of devices Neura gets data from, Bondi said that, "this is too sensitive a list to share." She says that data is stored in an anonymized form–associated with numerical identifiers, not names, for instance. "We know when you go to bed, not who you go to bed with," says Bondi. And the company has no plans, at least currently, to sell insights from the data about user lifestyle habits to marketers. But Neura certainly has expertise in surveillance. Both the COO and VP of research and development previously worked in Israeli military intelligence.