There are countless reasons why small-business owners launch their ventures. Some have a vision for a new product or service, others may simply relish in being their own boss, or in filling a need in their community. One reason nobody starts a small business: because they just love managing payroll.
A survey by the nonprofit mentoring group SCORE found that 40% of small-business owners think doing bookkeeping and taxes is in fact the worst part of owning a business, but failing to effectively do so is one of the quickest ways to imperil any small venture, be it a retail store, doctor's office, or manufacturing facility. What many small-business owners aren't even aware of is that cash management services often used by bigger businesses can execute many of these tasks for them, often for very little cost.
To learn more, we talked with Michele Livingston and Patricia Murphy of Umpqua Bank, a Portland-based small-business bank known for paying close attention to the needs of small-business owners and getting into the weeds with its clients to find concrete but often overlooked ways to effectively manage cash flow.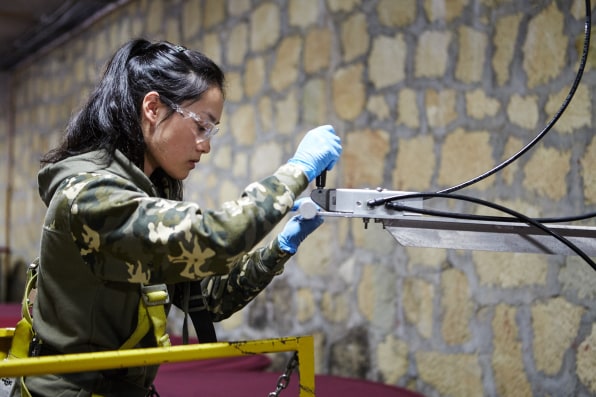 Tip 1: Size Doesn't Determine Sophistication
Small-business owners often think that they're too small to access services like processing credit card payments on mobile devices or direct depositing payroll checks. Or they believe the services are too expensive. "The digital and mobile age has made these services more affordable and far more convenient," says Livingston.
Banks such as Umpqua offer basic payroll services for as little as $55 a month. For a business with only a handful of employees, that frees someone up from writing checks and manually calculating the proper tax withholding. And when checks come in, a bookkeeper can simply take a picture of them on a phone and deposit them without having to make a trip to the bank.
Tip 2: Demand Personal Service
Even though a lot of small-business owners know they can optimize the way they process receivables and payables, there can still be a reluctance to do so. Home-grown accounting processes and work-arounds quickly become habits that are familiar and comfortable for a business owner, even when far more efficient solutions exist. A little time upfront can mean real time savings, learning curve anxiety notwithstanding. "The bookkeeper does not want to mess up payroll," says Livingston. "They feel like their job is on the line."
To ease fears and streamline the adjustment, Umpqua bankers go out and meet one-on-one with bookkeepers to make sure that they're completely comfortable with the new technology and interfaces. They also establish backup plans to keep things running smoothly in case any hiccups arise. Most importantly, they continue to provide support and training after the transition has taken place.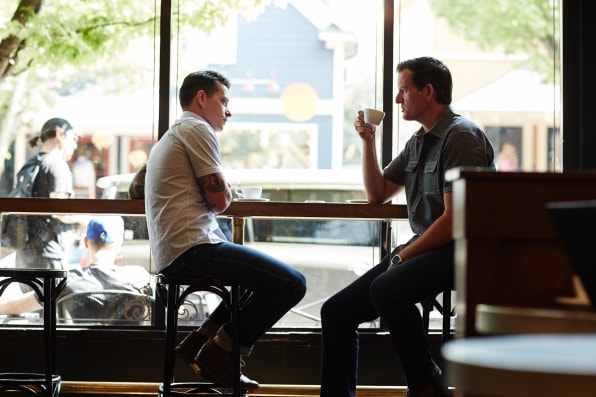 Tip 3: Leave No Money on the Table
The cash flow goal for any small-business owner is for money to come in quickly and go out slowly. But in their eagerness to bring in new business, they often provide terms that are too generous. "That's the fastest way to a cash flow problem, because you're not getting cash receivables in fast enough to pay bills, and you've already delivered on the service," says Livingston.
Businesses should make sure there's language in their invoices that requires payment within 30 days, and after that late fees start to kick in. Livingston also suggests adding discount incentives to clients who pay faster. For merchant services, such as accepting credit card payments, "one of the pain points you hear from a business owner is it could be two or three days to receive credit in their account," says Murphy. "Our solution offers next-day credit."
Tip 4: Leverage Your Bank's Cybersecurity Investment
Cybersecurity is a legitimate and growing concern to businesses of all sizes. Recent studies by the Ponemon Institute, a global research center for privacy, data, and IT security issues, indicate that a quarter of all businesses will experience a data breach, and in 2015 as many as half of all medium and small businesses surveyed experienced a cyber attack. Unsurprisingly, banks have invested heavily in recent years on fraud-protection measures and services making digital channels often more secure than traditional approaches. "Every time you write a check, you've given someone your account number and your routing number–you're opening yourself up to fraud," says Murphy, who also stresses to her clients the importance of checking their account balances every day so they can notice if anything is amiss before the situation gets out of hand.
Digital banking solutions, such as online banking, bill pay, and mobile banking are also highly customizable. Account management settings allow owners to govern which employees can process which transactions, place limits on the number of transactions and amounts allowed, and transfer money between different accounts.
---
This article was created and commissioned for Umpqua Bank, Member FDIC.