When it comes to high-tech home innovation, televisions and sound systems get the lion's share of attention. But the latest smart-home technology focuses on reimagining everyday objects, such as showers and faucets.
The key to rethinking how we experience water at home isn't only about incorporating digital bells and whistles. As GROHE, the 100-year-old cutting-edge German water-fixture provider, illustrates, the most successful solutions are rooted in intuitive, user-friendly design.
Here, Michael Seum, GROHE's vice president of design, shares the thinking behind its award-winning designs, such as the new SmartControl Shower System, and how to create products that change behavior in positive ways.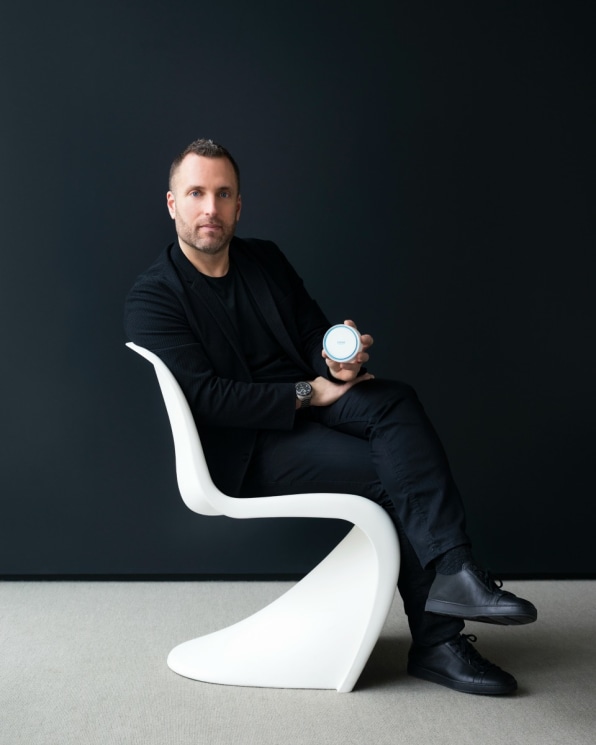 What's especially challenging about rethinking an everyday experience like the shower?
Water is analog. It's one of the last frontiers of the smart-home that hasn't been injected with any intelligence. So we see an opportunity to bring water into the 21st century. We're not just designing the next good-looking shower system. But it's interesting, because the bath is one of those areas where consumers are emotionally invested. The same is true of the kitchen. When someone decides to renovate those rooms, they put a lot of care into it because they know they'll be using them daily.
What was the starting point for the SmartControl Shower system? The initial design goal?
We wanted to personalize the shower experience. So we didn't just create a new showerhead. We created a whole shower system based on a unique valve technology, one that allows you to choose the outlet, flow, and temperature all independently of each other. There's no other experience like it in the world. Think about what it's like when you walk into a hotel bathroom. You have no idea which control does what.
But SmartControl is intuitive. It has simple icons: one for temperature and independent control for managing water volume and flow. That allows you to have a really dynamic experience, whether you want a strong, powerful rinse or a soft, relaxing stream—all at a consistent, precise temperature.
The next evolution will be in even deeper personalization, like a custom shower profile that knows who you are when you walk into your shower.
A shower system is a new concept for consumers. How do you educate them?
We deliver products, but we design total consumer experiences, whether that's in the showroom, the bathroom, or on a digital application. Take installation. A lot of our competitors don't consider the complexities the plumber encounters, but we've gone to great lengths to make simple to install. Ultimately, that makes for a better overall experience. The consumer loves the showering experience, and it's easy to add to their home. That's forward-thinking design.
GROHE is known for being design driven. How would you describe its design strategy?
Design has the unique ability to visualize strategy, and unlike any other function of the company, we can bring a story to life. That's why we believe in design doing. We're beyond styling. I look for designers who want to craft a point of view and make products that make a difference.
We're obsessive with prototyping. If we don't get it right the first time, we make another one. We have design values that I literally hold the design team hostage to: Is it easy to use? Is it human? Does it convey performance? Our commitment to consumer-focused design experiences has driven our success.
What other consumer experiences are you focused on redesigning?
We look at how bad plastic is for the environment and how inefficient bottled water is. It takes seven liters of water to produce one liter of drinkable bottled water. So we created a product called GROHE Blue that has a chiller, a filter, and a carbonator under the counter. It eliminates the need for plastic water bottles and delivers perfectly chilled, lightly sparkling or full sparkling water.
The future is about changing our relationship with water, this extremely precious resource. Well-designed products help you do that.
---
This article was created for and commissioned by GROHE.