When Fernando Espino Casas graduated magna cum laude from Harvard in 2015, one thing was critical to his getting a job: Three years earlier, the Obama administration had created DACA, the Deferred Action for Childhood Arrivals policy.
Casas, whose parents brought him to Milwaukee as a child, is an undocumented immigrant; DACA gives people who grew up in the U.S. but don't have legal status a temporary permit that allows them to study or work in the country, and protection from deportation. Now that the Trump administration has announced it will rescind the program–and that DACA recipients, or "Dreamers," will begin to lose their status in six months–Casas doesn't know what will happen to his newly launched career as a business analyst.
His reaction to the announcement was "sadness," he says. "The decision isn't a legal one. It's a political one, born out of a misguided and misinformed belief held by very few that we Dreamers are somehow a detriment to this society, though we have spent our lives proving otherwise."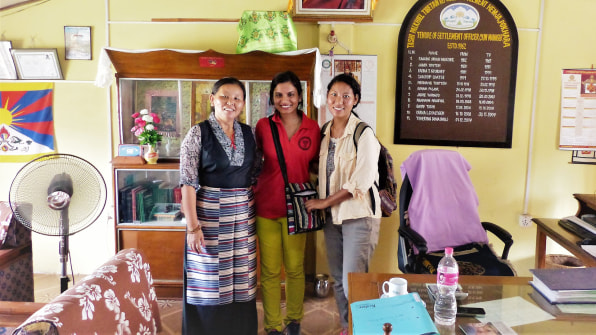 The Trump administration argues that six months is enough time for Congress to pass immigration legislation that could resolve the status of DACA recipients. But attempts to pass similar laws in the past, such as the Development, Relief, and Education for Alien Minors (DREAM) Act, have failed. (DACA itself was a response to that failure.)
"I want to have hope that all the support vocalized throughout social media by congressmen and women from both parties should translate into a unified effort to pass something, even a bare-bones DREAM Act, but the reality is that I'm skeptical," says Casas. "I never have wanted to be more wrong about my feelings than this, but all that we have seen from this Congress throughout 2017 doesn't give me any confidence that this will get done."
Saba Nafees, a DACA recipient and doctoral student in mathematical biology at Texas Tech University, says that she has been more optimistic about legislative action in the past. "Right now, I don't see as much momentum as I saw from [the DREAM Act or a push for more comprehensive immigration reform]," she says. "Given that there is not that much momentum, and all of this is happening at once, I feel that it might not happen quickly enough."
If Congress doesn't act, nearly 300,000 people will lose the protections from DACA in 2018, and more than 300,000 additional people will lose those protections in 2019. Another 200,000 people have a status that will expire before March 2018, and will be allowed to apply to renew their status DACA one time if they act within the next month.
As DACA protections end, that could put recipients at risk for deportation (though the administration says that it doesn't plan to prioritize this), and would mean that many companies, nonprofits, and schools will lose employees. While the Trump White House says that it wants to stop companies from hiring undocumented immigrants who "deprive American workers of jobs and higher wages," Kamau Chege, a DACA recipient currently attending Whitworth University in Washington, compares the policy to Jim Crow laws that restricted where black Americans could work. When those laws changed, Chege says, wages improved for poor white people as well.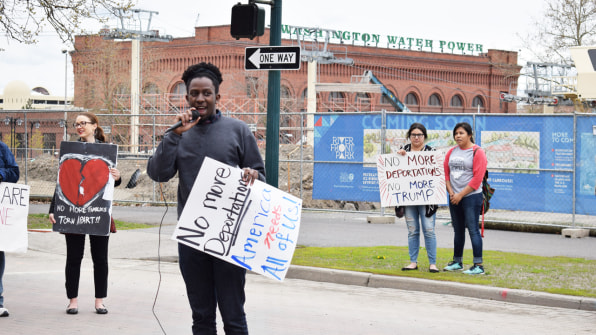 "When the attorney general is practicing 21st-century segregation with this immigration policy, it's not going to leave anyone better off," says Chege. "It's going to make everyone worse off, because now there will be hundreds of thousands of people who won't have jobs to continue to pay rent and pay property taxes to buy as much gas or as many groceries, and pay those taxes." Students will lose teachers; Teach for America, for example, has 190 corps members and alumni teachers that are DACA recipients, teaching about 10,000 students in 11 states.
Still, many will find more creative ways to work. Both Chege and Nafees are part of an upcoming "Festival of Undocuinnovation" that will honor innovative DACA entrepreneurs and work that is possible when more typical jobs aren't.
He also plans to keep fighting for change–for all immigrants, not only those who arrived as children. "We're not going to allow Republicans in Congress to use the DREAM Act as the vehicle for white supremacists' demand of a wall or bloated enforcement that would put our parents, our cousins, our friends in danger," he says. "I'm optimistic about what the immigrant rights movement will be capable of in terms of making sure that nothing passes this Congress that would harm others under the false pretenses of protecting us."
Chege leads a progressive movement called AllofUs that helps organize young activists. "The American people overwhelmingly support DACA, and overwhelmingly support a path to citizenship for all undocumented immigrants," he says. "It's because they know that we're their neighbors, their customers, their small business owners . . . and most importantly, their fellow Americans. It is just fundamentally un-American for anyone, especially a government filled by billionaires and white nationalists, to determine who is deserving and who is not, and who is American and who is not. I think you're going to see an immigrant youth movement that is going to define that for ourselves and say that every undocumented immigrant who calls this country their home has a right to stay and continue to contribute to the communities they're already a part of."