Despite sharing a name with the world's best-selling cookie, Android 8.0 Oreo keeps a low profile.
The Oreo update, which Google started rolling out to Pixel and Nexus devices last week, isn't much different from the previous version of Android, at least on the surface. While the update brings a handful of helpful user-facing features, such a snooze button for notifications and a redesigned set of emoji, it doesn't offer any paradigm-shifting changes on par with, say, system-wide drag-and-drop in Apple's iOS 11. Even Google's Material Design language, which arrived in 2014, endures in Oreo with just a few minor aesthetic tweaks.
But after installing Android 8.0 Oreo on my two-year-old Nexus 5X phone, I noticed something more significant than any new feature: The phone just seems to work better than it used to.
Android updates stopped emphasizing new features years ago, when Google began updating apps and services through the Google Play Store as a way to sidestep Android's fragmentation problem. In a sense, this has freed Android's annual updates to focus on core matters of performance and stability. If my Nexus 5X is any indication, that work has paid off in Android 8.0 Oreo.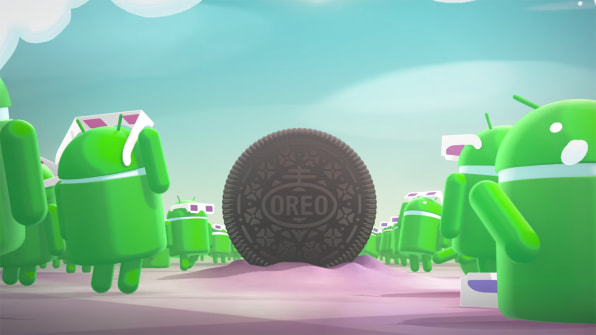 Project Better
Before Oreo, my Nexus 5X was prone to ugly performance issues. Tapping the screen sometimes produced no immediate response, and when the phone snapped into action a few moments later, it would also register any extra taps I'd entered in frustration, sending me into a navigational tailspin. The worst offender was the Camera app, whose routine launch failures led to countless missed photos and occasionally crashed the phone outright.
Post-Oreo, I haven't experienced any of those issues. And while I can't completely rule out a placebo effect, the update does offer plausible explanations. Google says it's made several changes to the operating system's core memory management, which should allow apps to run faster and prevent the system from slowing to a crawl. Android 8.0 Oreo also enforces stricter rules on letting apps run in the background, which should further reduce memory use and increase battery life.
This is hardly the first optimization Google has made over the years as it has tried to give Android the same level of polish as Apple's iOS. But in previous updates, Google often set out specific goals with slick marketing names attached. "Project Butter" aimed to make animations and scrolling smoother in 2012. "Project Svelte" addressed the particular needs of low-end hardware in 2013. "Doze" took on a long-standing problem of standby battery drain, first in 2015, and with new refinements last year.
Although Oreo's performance improvements don't have a catchy moniker, maybe they don't need one. Instead of striving for a specific goal, Oreo just generally makes Android more efficient. The difference on my Nexus 5X–a mid-tier phone at launch whose 2GB of RAM is less than half that of the latest Android handsets–is pronounced.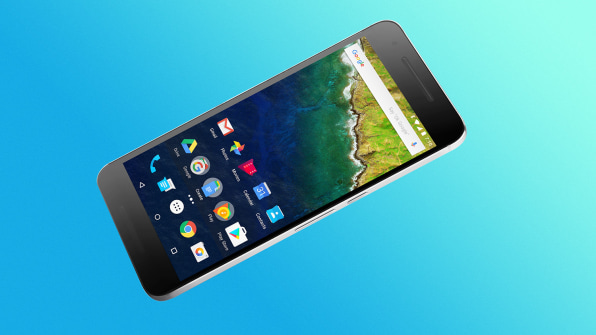 What About Features?
Sadly, few Android devices in existence today will get the Oreo update and see these performance improvements. Those that do will be mostly newer, high-end handsets. Even Google isn't updating its own Nexus devices that are more than a couple of years old.
This dynamic helps explain why Android's biggest feature changes don't arrive through annual software upgrades anymore. Because hardware makers and wireless carriers tend to drag their feet on delivering upgrades to older devices, Google relies on a mechanism called Google Play Services to deliver new features through its own app store, where they can reach a much broader base of users. This is how Google delivered its Assistant voice tech to devices running the two-year-old Android Marshmallow earlier this year, and how new malware protections–ostensibly an Oreo feature–rolled out to a swath of devices in July.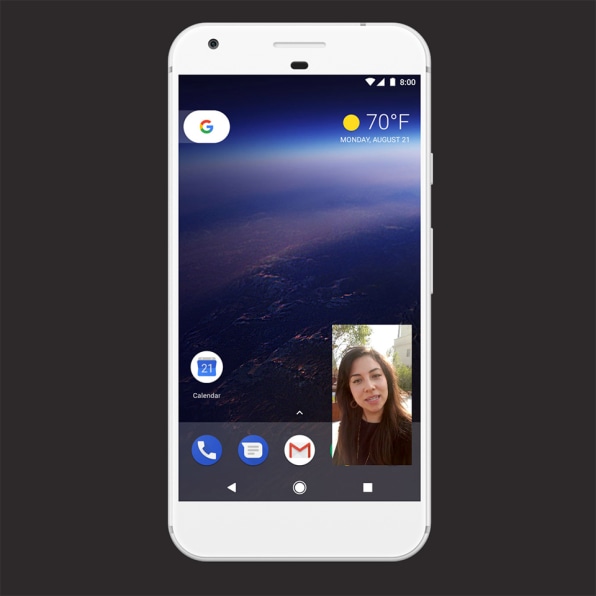 Google has also made some features exclusive to its own Pixel phones, which debuted last year and will likely get sequels soon. The current Pixel has a its own home screen rather than the stock Android version, and a special camera app with slow-motion video support. Pixel devices also get unlimited Google Photos storage at full resolution. Even the Google Assistant was exclusive to the Pixel for several months after launch.
Of course, Google would prefer not to be in this situation, which is why it's continually tried to improve the state of Android upgrades (albeit with little success). The latest effort, called Project Treble, is supposed to speed the upgrade process by separating chip makers' low-level software from the broader operating-system framework. But this is tied to new devices running Android 8.0 Oreo, making it an investment in the future rather than an immediate benefit.
Because of this situation, the new features that Android 8.0 Oreo does offer feel as if they're in suspended animation, waiting for the day when they can run on more than fraction of a percent of devices.
Picture-in-picture, for instance, only works in a handful of apps that have added support for the feature. The same goes for Notification Categories, which allows apps to offer more granular notification types through the phone's settings menu. Notification Dots–a feature that lets you peek at an app's alerts by long-pressing its home-screen icon–is currently exclusive to Pixel phones. And while Notification Snoozing works with every app, it won't really hit its stride until it synchronizes with other device types, such as Chromebooks that run Android apps.
For now, it's hard to tell how much impact those features will have on the day-to-day Android experience, which in turn just makes Oreo's performance improvements more striking. Although they benefit hardly anyone today, they do bode well for Android's future.